Bread and Butter Pickles are a staple in our canning pantry. Easy to make and even easier to eat – it's time to realize your cucumber's potential.
Did you know that Bread and Butter Pickles got their names from a pair of Illinois famers? Omar and Cora Fanning started selling sweet and sour pickles in the 1920s under the trademarked name "Fanning's Bread and Butter Pickles." They survived through tough times by pickling their surplus undersized cucumbers and trading them with their local grocer for food staples like bread and butter. I always thought the name bread and butter came from the fact that these pickles taste so great on a slice of bread with butter.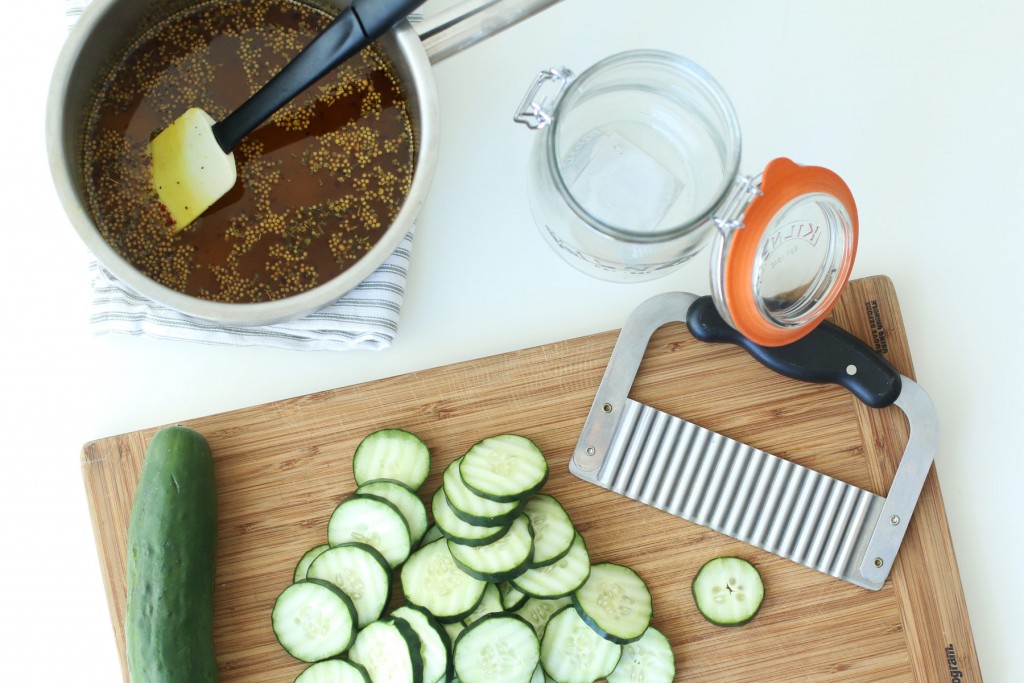 We made our bread and butter pickles with a seasoning kit, vinegar, and water. It made it so simple. Of course, you can use a traditional recipe and do it yourself. Can them and give them as gifts. Check out our post on canning if you need a refresher crash course on how to can.