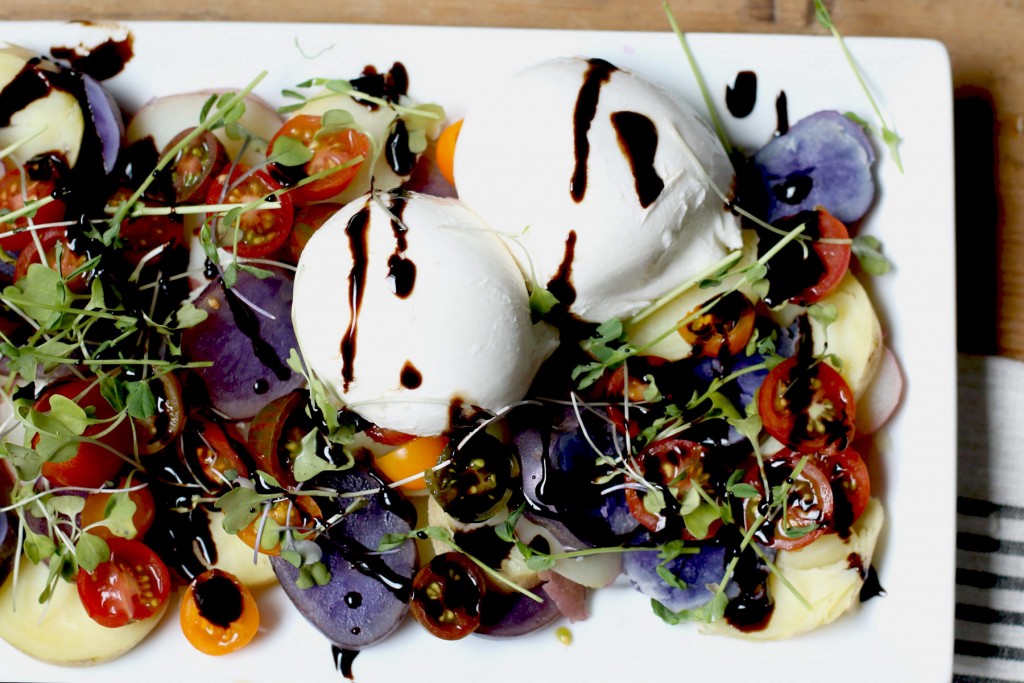 Look forward to a packed lunch with a colorful, flavorful Potato and Heirloom Tomato Salad. It's hardy and more filling than a typical deli salad – ripped up lettuce with a cherry tomato on top.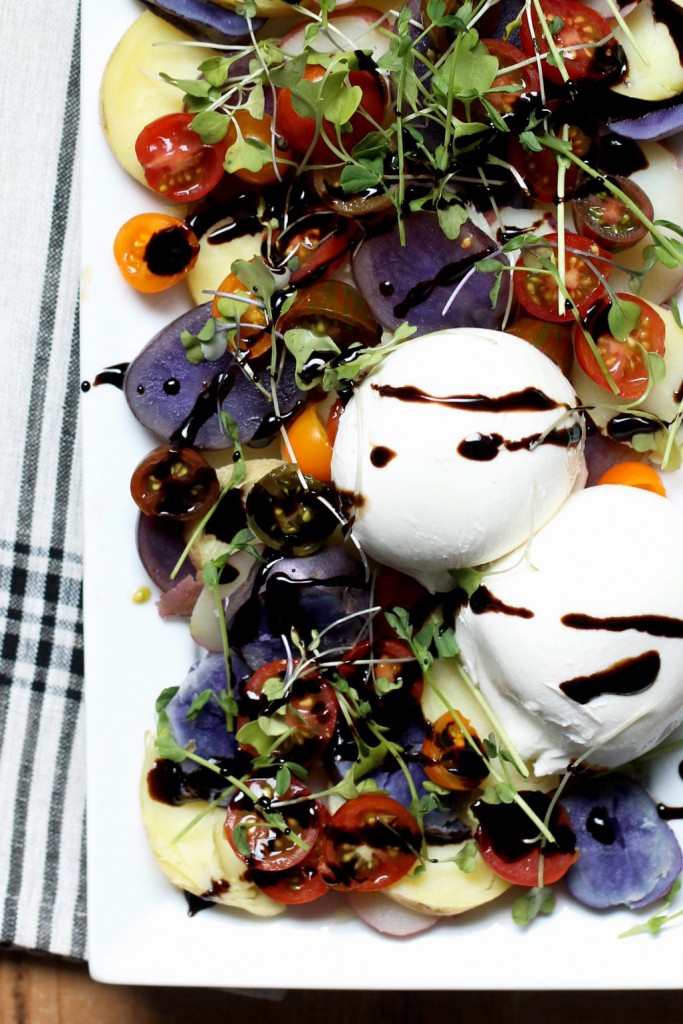 Potato and Heirloom Tomato Salad is great to make into a meal or to use as an appetizer. Play with the ingredients to scale the portion size into what you want it to be. Use about 4-5 potatoes to start with. Experiment with various types of potatoes, such as, blue, gold, and russet to add different colors and flavors. Take this salad on the go with our favorite container. The snap lock lid features an ice pack that clips to the underside and keeps this salad crisp and cool. Put the balsamic reduction in the salad dressing container and screw it into your lid until you're ready to eat!
Potato Medley and Heirloom Tomato Salad
Ingredients
Potatoes
Heirloom tomatoes
Pea Sprouts (or micro greens)
Olive oil
Burrata cheese
Balsamic Glaze
Directions
To begin, boil your potatoes until tender. This will take roughly 20-30 minutes, depending on the size of the potatoes. Slice your potatoes into thin rounds and place them into a mixing bowl. Cut all the heirloom tomatoes in half and add them to the mixing bowl.
Toss the potatoes and tomatoes with a little olive oil, salt, and pepper. Plate the potatoes andtomatoes, and sprinkle the pea sprouts on top. Add at least one burrata cheese ball for each serving. Finish with a drizzle of balsamic glaze and enjoy!