This easy no-bake recipe will satisfy your sweet tooth with swiftness. Our Lemon Meringue Pie in a Jar is an effortless way to treat yourself and guests to a delightful dessert.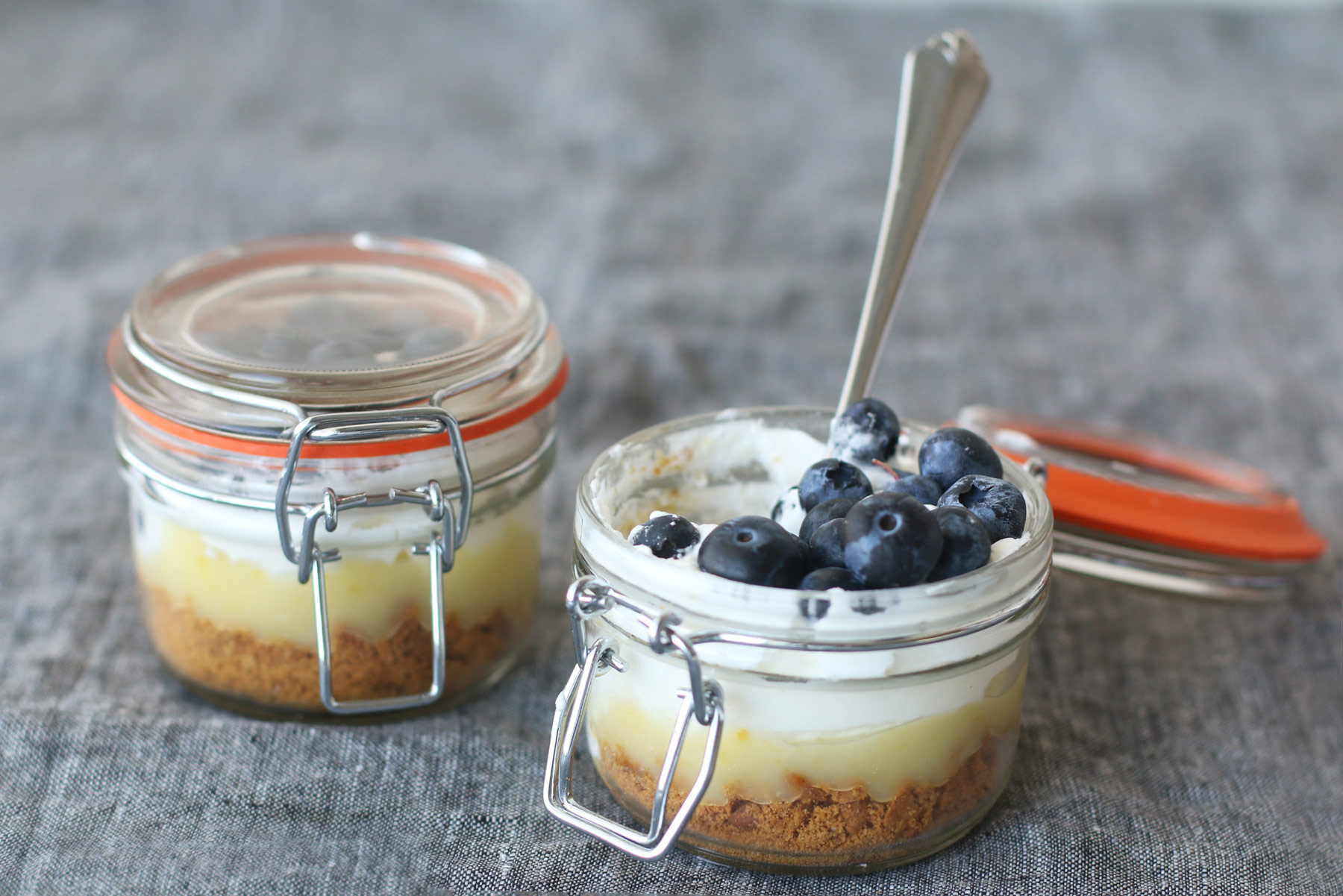 We took our quick and easy lemon curd and made a new use for it beside spreading on toast. We crumble ginger snap cookies for the crust and topped the curd with whipped cream and berries. Usually, you'd add sugar to the heavy whipping cream, but since the lemon curd already tastes sweet, we decided to skip that part. For us, you can't have a thick enough cookie crust. We thought filled a third of the jar with cookies, but it wasn't enough for us! Depending on how sweet and tart you like your desserts determines how much lemon curd to whipped cream you should use.
Pick up some of these jars for your pies in a jar, jams, curds, etc.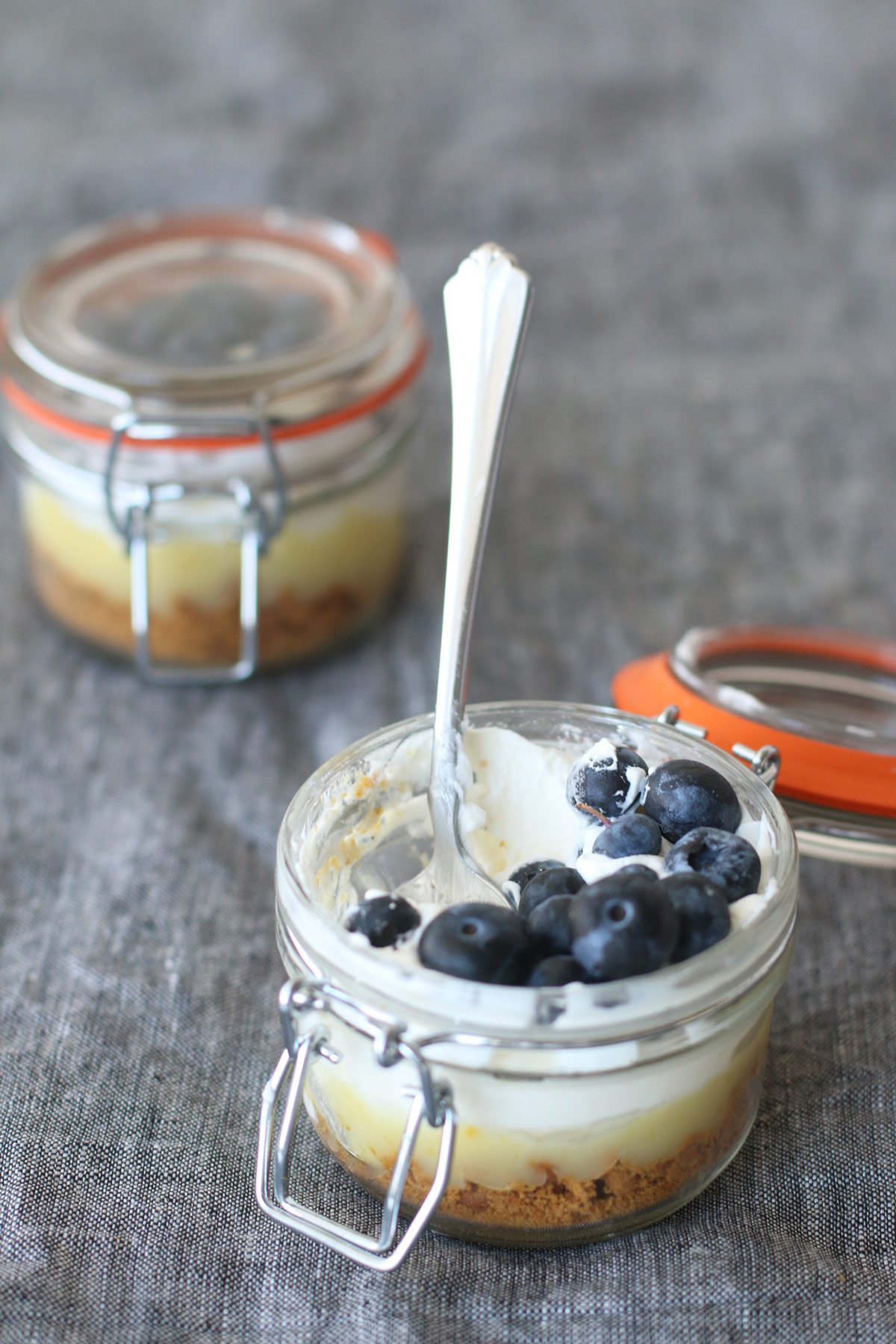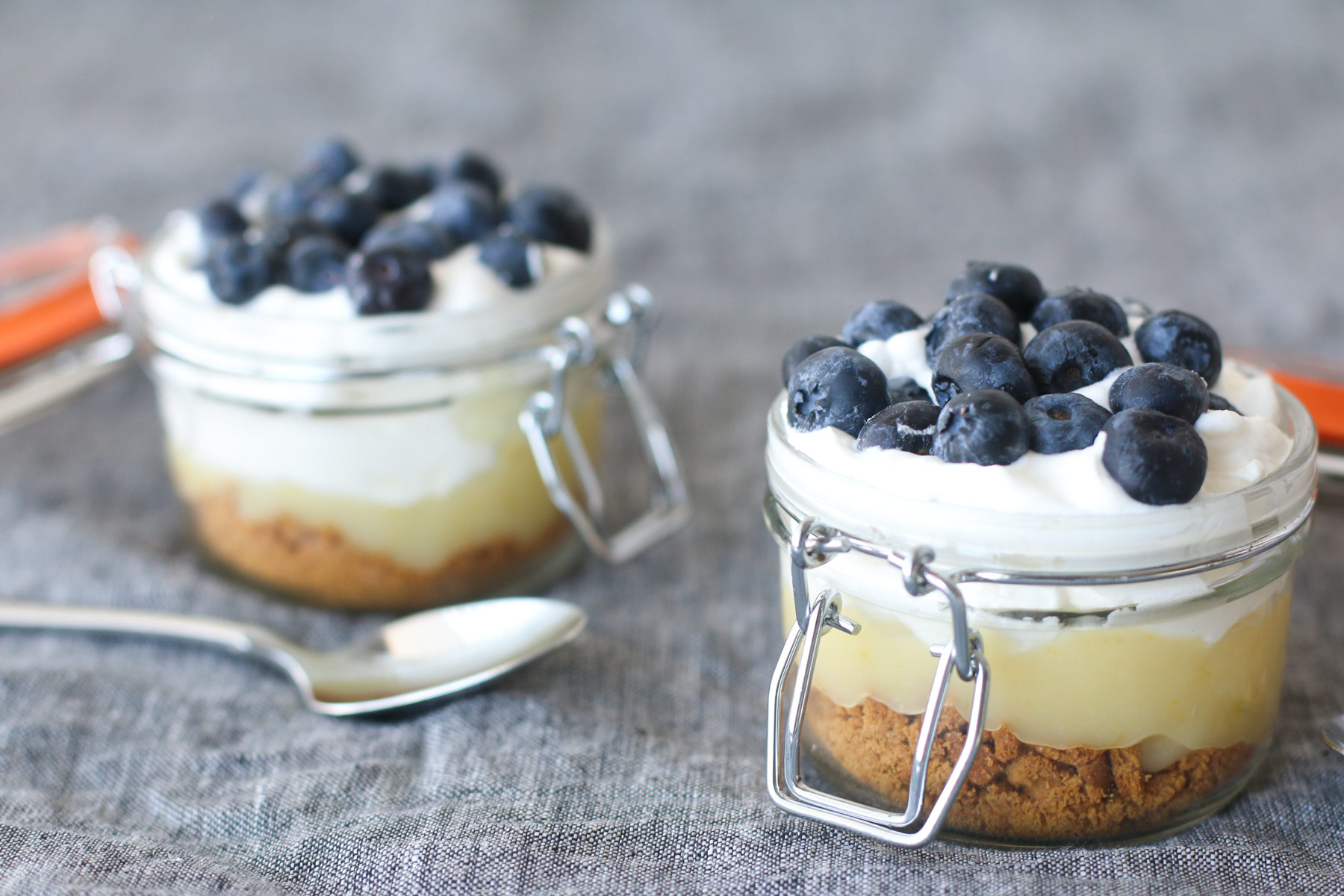 Print Recipe
Lemon Meringue Pie in a Jar
Ingredients
Lemon Curd

Heavy Whipping Cream

Ginger Snaps

Blueberries (optional)
Instructions
1
Crush the ginger snaps and place in the bottom of a jar.
2
Scoop out spoonful of lemon curd and spread a thin layer on top of the ginger snaps.
3
Whip the heavy whipping cream until stiff.
4
Scoop out whipped cream and place on top of the lemon curd.
5
Top with blueberries and serve!