We are excited to get this pro tip all about the easiest way to fill a pastry bag from the cookie experts at Blyss Cookies. Learn by reading our step-by-step directions or watch this 1-minute video to become a piping bag pro.
What you'll need
10-inch square of plastic wrap
1 large piping/pastry bag
Icing of your choice (about 1 cup)
1 bag clip
1 coupler
Step One
Place about a fist size ball of icing, about 1 cup, in the center of your 10-inch square of plastic wrap.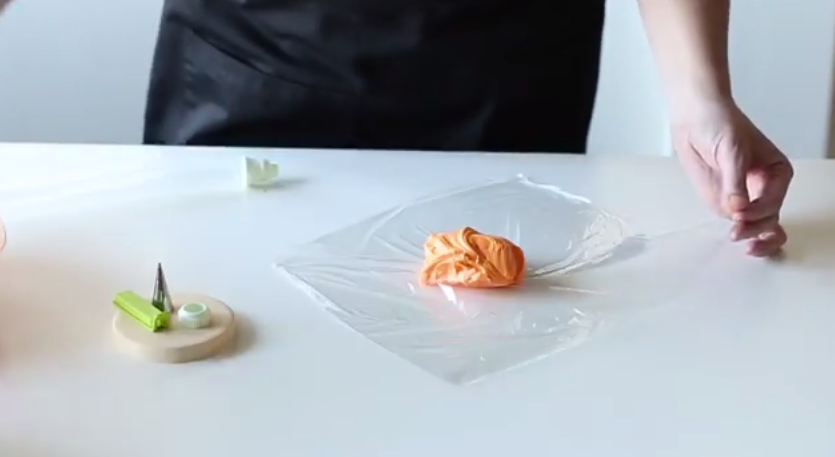 Step Two
Fold the plastic wrap diagonally and press down on the plastic wrap to create a sealed triangle.
Step Three
Fold the ball of icing in the plastic wrap a couple times until the excess plastic wrap has been wrapped around the icing. Pick up the ball by the ends and twirl the bag until the icing is tightly wound in the plastic wrap.
Step Four
Next, string one end of the plastic wrap through the piping bag and coupler. Clamp the end of the bag down using a bag clip.
Step Five
Cut the end of the plastic wrap so it's flush with the end of the pastry bag. Fasten your tip to your coupler and begin icing!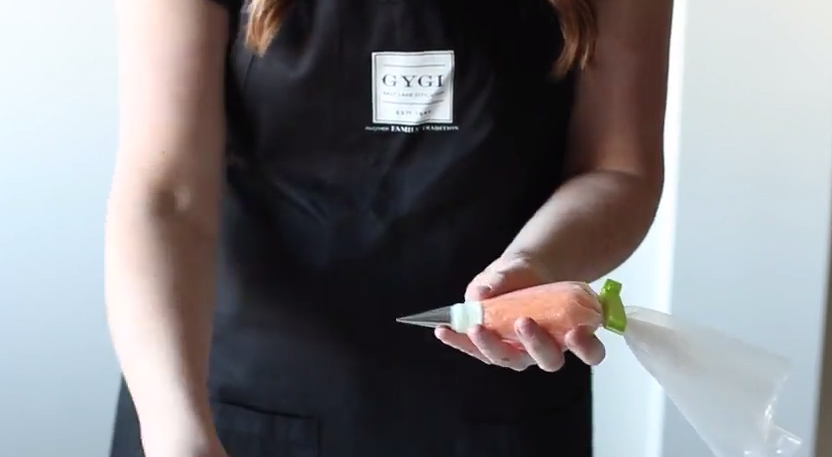 Show us your piping creations @Orsongygi.