Move over shakers, this pretty salt is ready to be the centerpiece.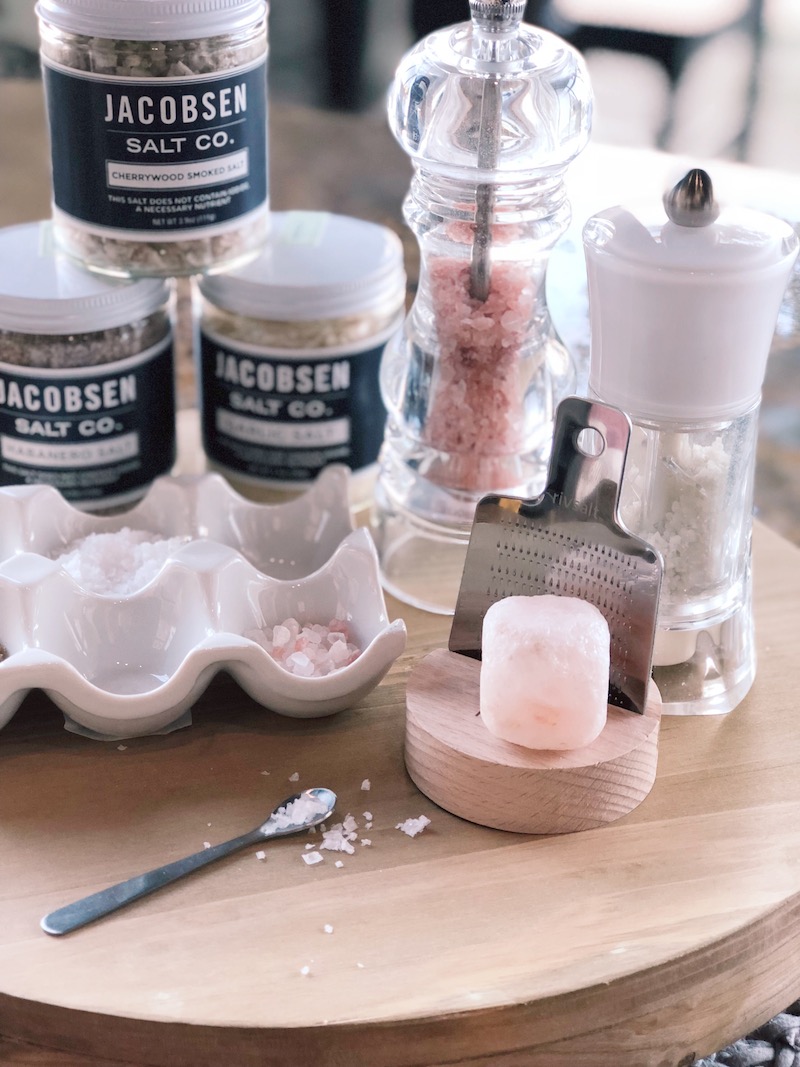 A beautiful spread of pink himalayan, smoked sea salt, fleur de sel, and flavored salts serve as a functional focal point. Guests can top their food with a salt of their choice, imparting pure, bright flavors onto the food. They will also enjoy the conversations that develop as they try new flavor combinations. Its a win, win kind of moment.
Using simple kitchen items, you can easily make a stunning centerpiece. Read on to see our favorite ideas.
Prep Bowls
Gather a collection of your favorite mini bowls, cups, or ramekins to fill with different salts. Small bowls and spoons gathered on a tray, will look beautiful and leave your friends and families feeling curious and adventurous. Stick with small bowls and add a tiny salt spoon, to keep things clean.
Salt Grater
This beautiful grater is the tool you need to add fresh salt to your favorite meals. Simply hold over your food and grate your favorite salt. A gentle dusting will enhance the flavor of any dish! Each grater comes with Pink Himalayan salt cubes, but other types are available for
purchase. And! A carved wooden stand holds the grater in place, ready to make a statement.
Salt Grinder
Show off your salt in a clear, acrylic salt grinder. A pink Himalayan salt, will effortlessly shine on your table when displayed and ground in a beautiful mill.
Flavored Salt
Stocking your pantry with a few flavored salts make every mealtime feel like a party. Start with a basic kosher salt. We love the coarse texture of the Diamond Crystal Kosher Salt.
Then, venture into the world of sea salt. A simple flaked salt is as tasty as it is beautiful. Variations of sea salt include Fleur de Sea and Himalayan pink salt. Their earthy flavors are sensational.
Then try out something flavored. Smoked salt. Garlic salt. Pepper salt. Habanero salt. All delish. All beautiful.
For more info on different types of salt, check out this post.
So, if you like salt on your food (and who doesn't?) then give a salt centerpiece a try!