There are few things better than an ice cold beverage on a hot summer evening. That's why we decided to dedicate an entire post to summer drinks recipes with refreshing flavors that will keep you, your family, and your guests cool all summer long.
What you'll need
Dirty Coke
A dirty coke is simply an ice cold cup of Coca-Cola, or your favorite soda, with pumps of flavored simple syrup mixed into the drink. Our favorite combinations are:
Coke and coconut
Coke and vanilla
Coke and cherry
Garnish with a fresh lime or lemon slice and you have yourself a refreshing summer beverage that everyone will enjoy.
Make your dirty coke a little dirtier by adding some spiced rum for a cocktail version.
8 ounces of coke = 3 pumps of simple syrup
8 ounces of coke = 1.5 ounces of spiced rum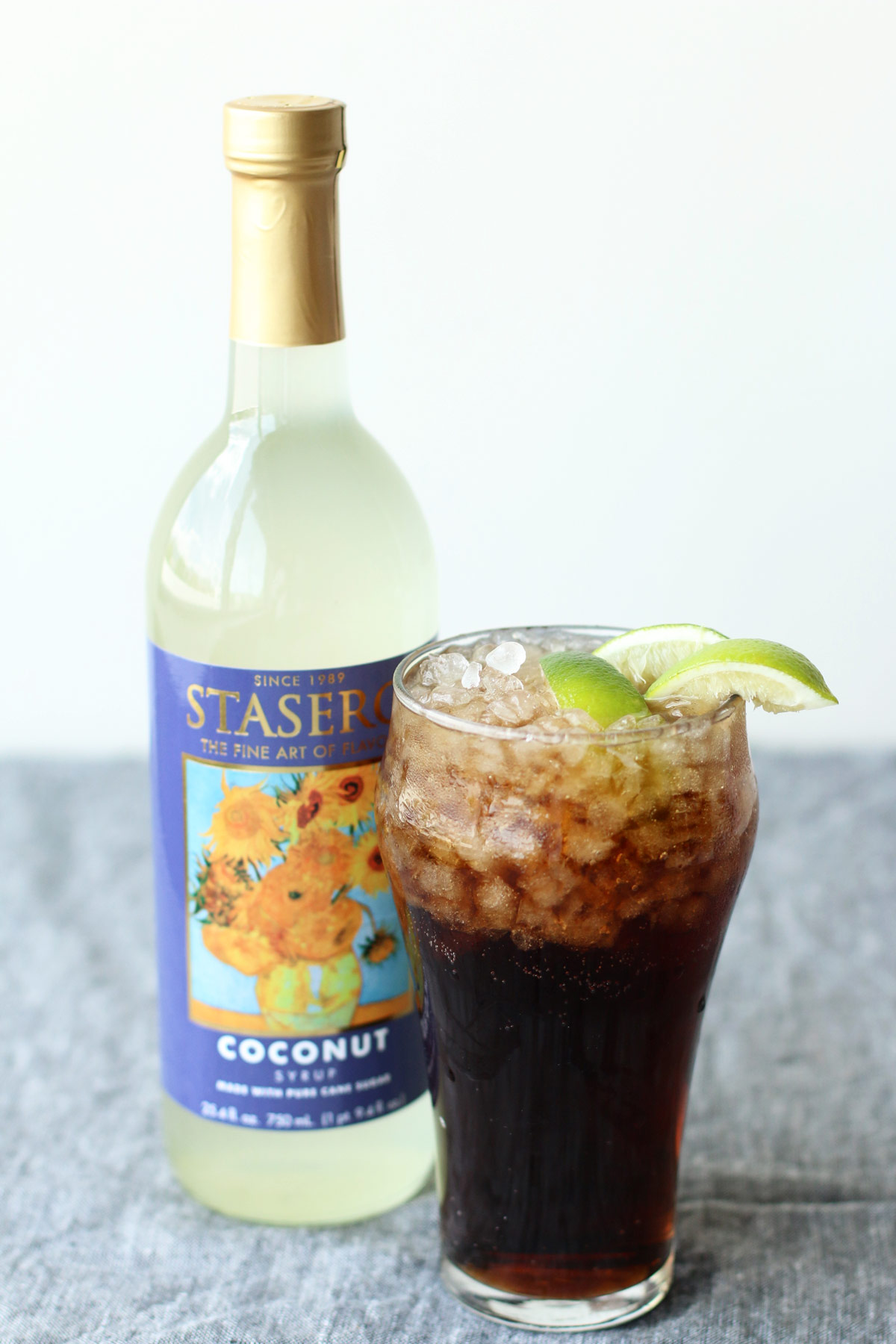 Blackberry Limeade
Blackberry limeade is the perfect combination of tart meets sweet. Using freshly squeezed limes will definitely transform your drink from drab to fab. For a pitcher of fresh limeade you'll need:
8 cups cold water
1 cup sugar
5 fresh squeezed limes + 1 for garnishments
Makes 8 servings
Squeeze the juice out of each lime and put the lime juice into a pitcher. Mix in the sugar and water and stir well. Add 5-7 pumps of blackberry syrup and stir to combine. Add more limes or blackberry syrup to taste. Garnish with a few fresh blackberries on a toothpick.
To make your blackberry limeade into a cocktail, add 1.5 ounces of vodka to every 8 ounce of blackberry limeade.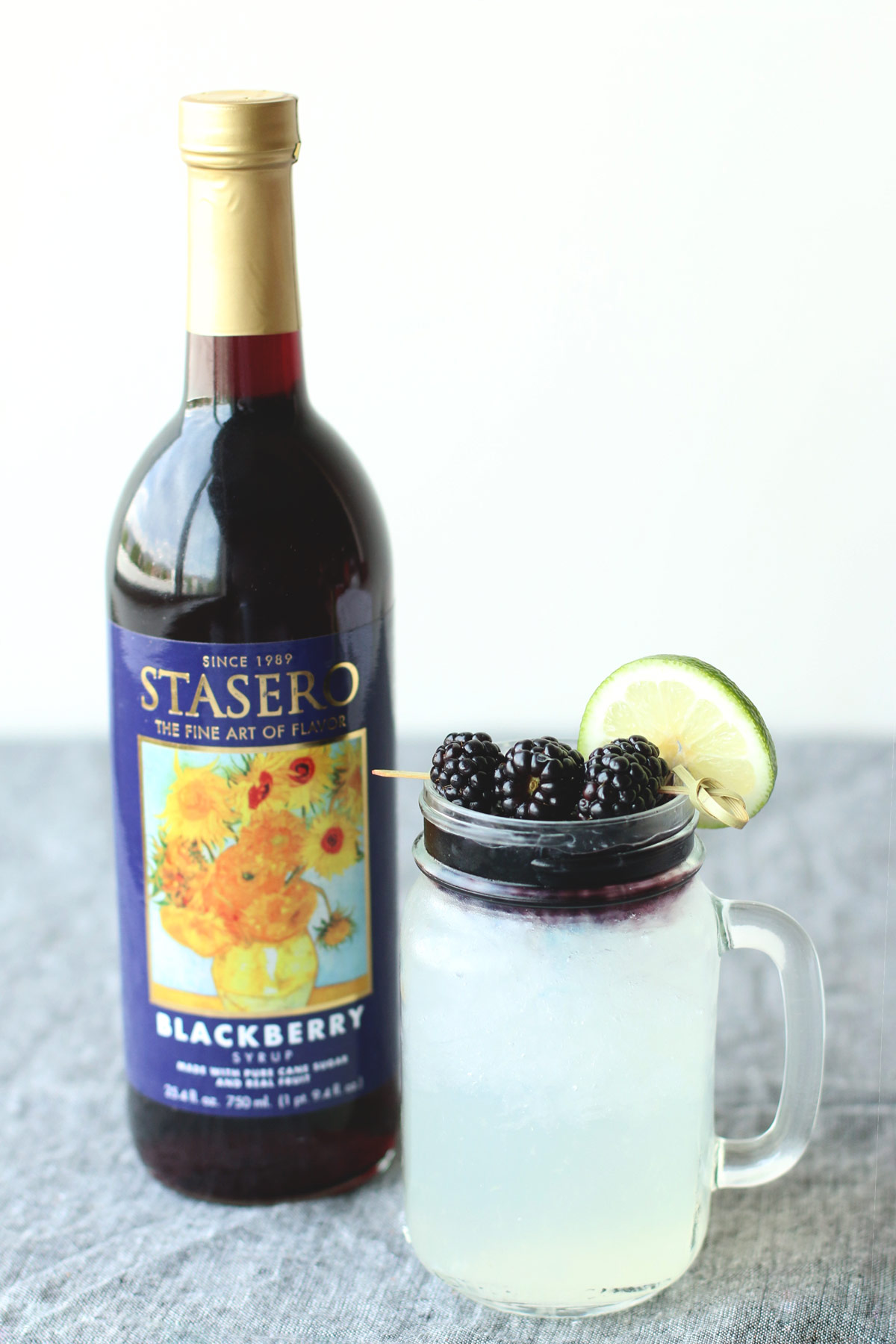 Peach mango daiquiri
1.5 cups ice
1.5 cups frozen peach chunks
1/4 cup freshly squeezed lime juice
1/4 cup mango syrup
Makes 3-4 servings
Blend all the ingredients together until smooth, and enjoy!
To turn your peach mango daiquiri into a cocktail, add 1.5 ounces of white rum to each serving.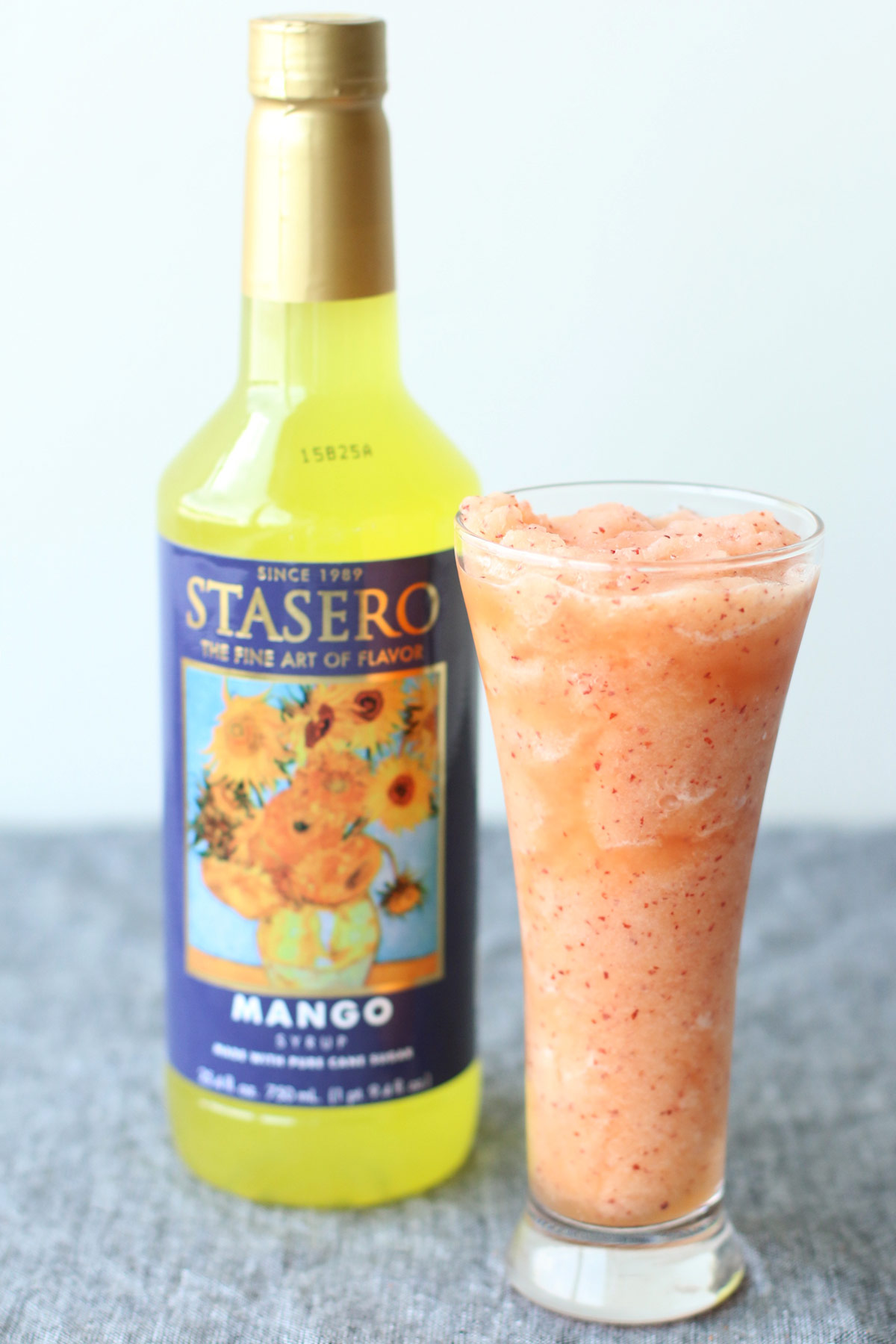 Serve any of these summer drinks recipes at any backyard BBQ or summer event for a refreshing and delicious way to stay cool.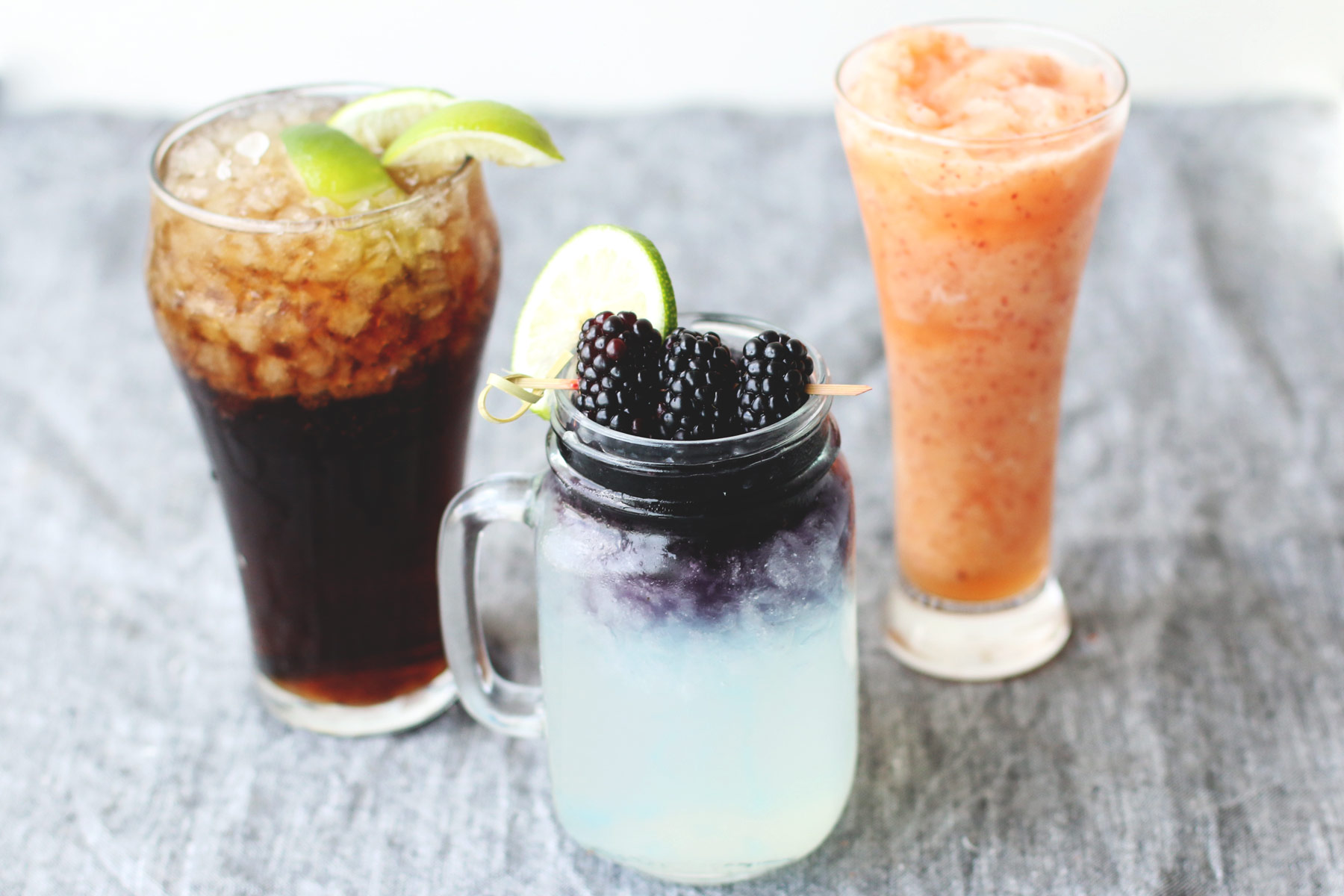 Enjoy!