Once you taste these Homemade Graham Crackers, you'll never go back to store bought. There's nothing like the fresh combination of whole wheat and honey. Use them for s'mores, spread peanut butter and your favorite jelly on them, or just eat them plain as a little snack.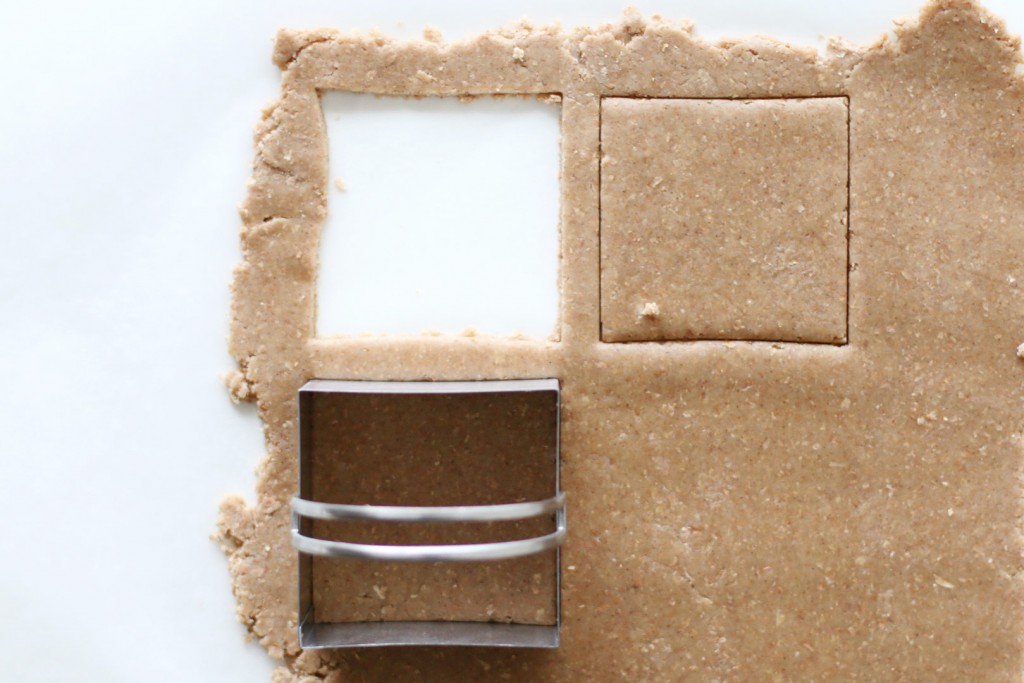 We love how versatile these square pastry cutters are. We've used them for everything from making shortbread to cutting bread squares for tea sandwiches. With nesting cutters, you can always have the right size without taking up any extra space.
We recommend rolling out your dough between two sheets of pre-cut parchment paper. It keeps your roller clean and makes it so you don't have to add in flour to your dough like you would on a floured surface.
Print Recipe
Ingredients
1 1/2 cups all-purpose flour, plus more for working

1 cup whole-wheat flour

1/2 cup untoasted wheat germ

1/2 teaspoon salt

1 teaspoon baking soda

1 teaspoon ground cinnamon

1 cup unsalted butter, softened (2 sticks)

3/4 cup packed light-brown sugar

2 tablespoons high-quality honey
Instructions
1
Preheat oven to 350 degrees. Whisk flours, wheat germ, salt, baking soda, and cinnamon in a medium bowl; set aside.
2
Put butter, brown sugar, and honey into the bowl of an electric mixer fitted with the paddle attachment; mix on medium speed until pale and fluffy, 2 to 3 minutes, scraping down sides of bowl as needed. Reduce speed to low. Add the flour mixture, and mix until combined.
3
Turn out dough onto a floured surface, and divide into quarters. Roll out each piece between 2 sheets of floured parchment paper into rectangles a bit larger than 9 by 6 inches, about 1/8 inch thick.
4
Using a fluted pastry wheel, trim the outermost edges of each rectangle, and divide into three 6-by-3-inch rectangles. Pressing lightly, so as not to cut all the way through, score each piece in half lengthwise and crosswise, to form four 3-by-1 1/2-inch crackers. Stack parchment and dough on a baking sheet and chill in freezer until firm, about 20 minutes.
5
Remove two sheets of dough from freezer. Pierce crackers using the tines of a fork. Transfer to large baking sheets lined with parchment paper. Bake, rotating halfway through, until dark golden brown, 8 to 9 minutes. Repeat with remaining dough. Let cool on sheet 5 minutes; transfer crackers to wire racks to cool completely.