If you're new to canning, pickled beets are a great place to start. Simple instructions and pantry ingredients combine to create deliciously, tangy beets. They are perfect for topping salads and sandwiches, bringing you a bit of summer joy all year long.
This recipe comes from my Grandma. Making it at home reminds me of simpler times and happy moments in her kitchen. Other recipes might recommend a little dill. Or a few garlic cloves. And those recipes are good! But there is something so comforting about the perfect simplicity of these pickled beets.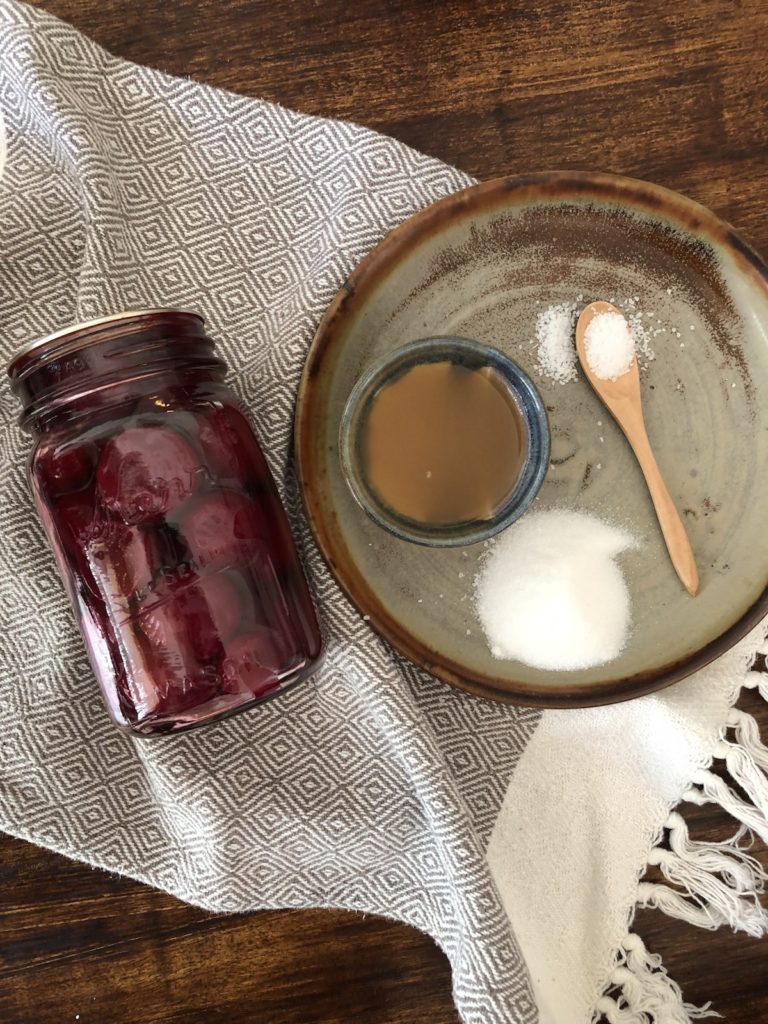 Grandma uses the cutest beets from her own garden. They are the perfect bite-sized pearls. I buy my beets and just cut them into manageable bite-sized chunks. Maybe next year I'll figure out how to grow beets. And then I can have cute beet pearls, too.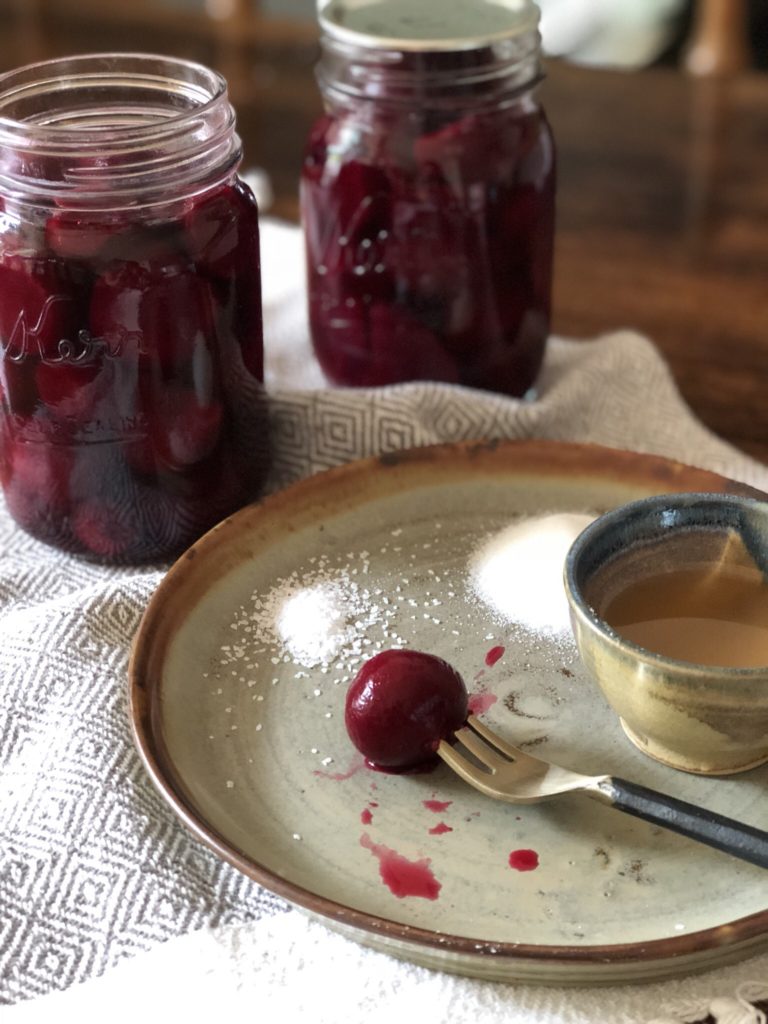 Grandma's recipe for Pickled Beets is delicious tangy and perfectly simple.

Ingredients

3 quarts beets
2 cups sugar
1/2 tsp salt
3 1/2 cups Heinz Apple Cider Vinegar
1 1/2 cups water

Directions

Boil beets in a large stock pot. Cook until fork tender. Drain water, cool beets, and peel. Cut beets into bite-size pieces or use small whole beets.
For the pickling syrup, combine sugar, salt, vinegar, and water in a stock pot. Bring to a boil.
Pack beets into clean, sterilized jars. Add hot pickling syrup.
Process in a water bath canner for 30 minutes.

Notes

If there is extra syrup, store it in an airtight container and refrigerate, using it later for more batches of pickled beets.
If you need a little help getting started with water bath canning, check out this post.