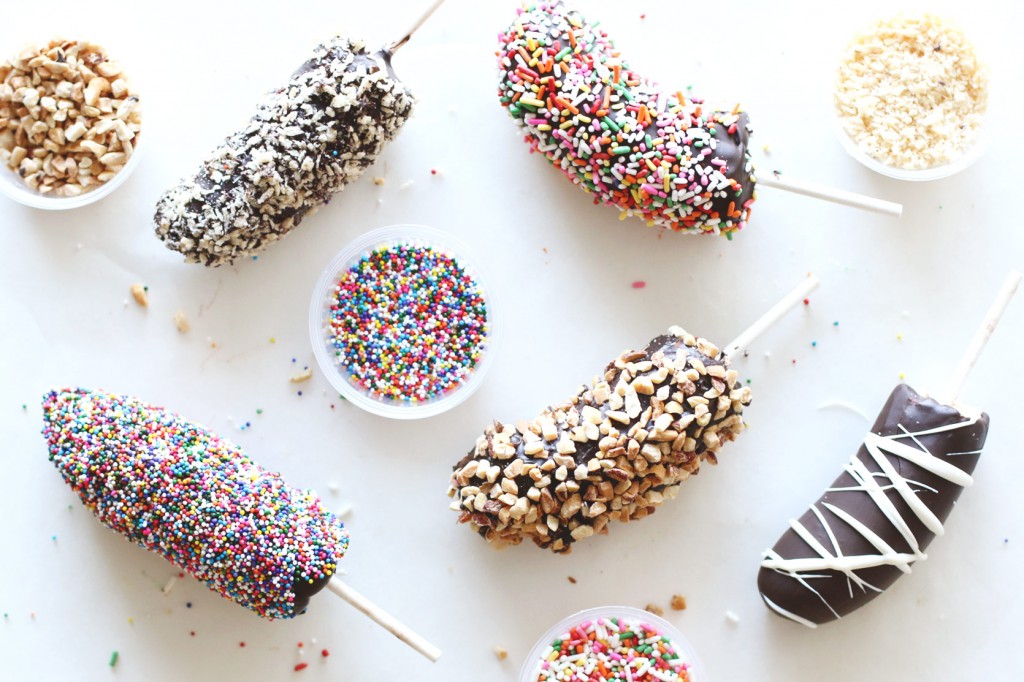 Cool off in the most delicious way possible – Frozen Bananas! Tasty for adults and kids alike, your tastebuds will thank you.
I remember as a kid, I'd love it when my mom broke out frozen bananas as a warm-weather treat. It was simple, easy, and usually just covered in chocolate. Now that it's my turn to make this classic snack, I add sprinkles and nuts to make it exciting and to cover up my flaws from dipping.
You'll need:
Sticks:
Chocolate:
Toppings: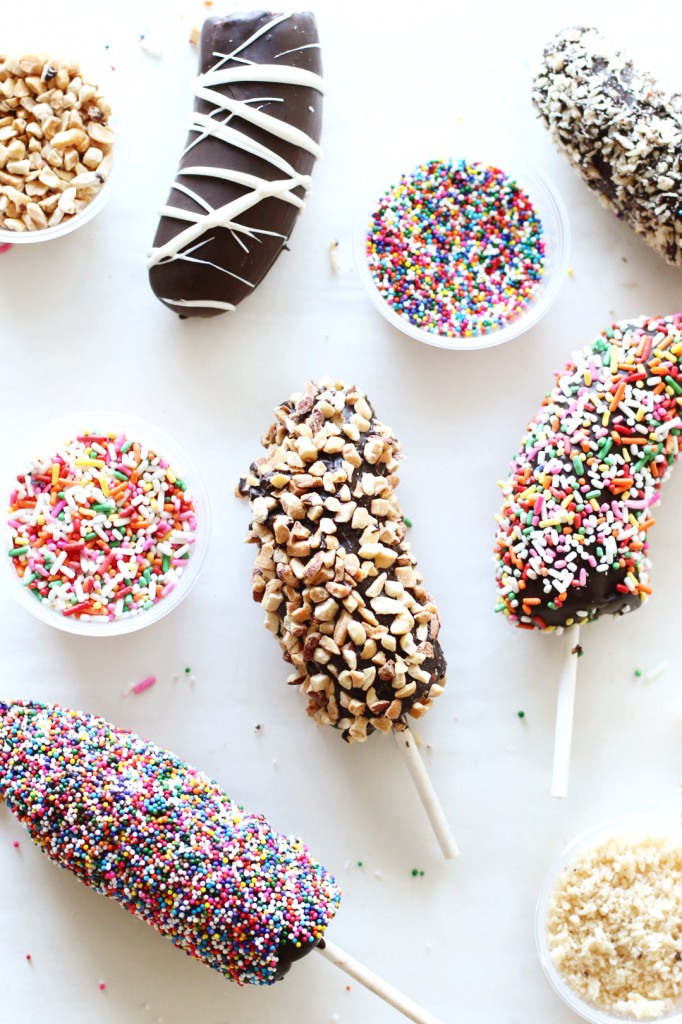 Ingredients
5 large bananas
10 sticks
1/2 cups of semi-sweet or dark chocolate
Assorted toppings: sprinkles, nuts, etc.
Directions
Peel the bananas and cut them in half so you have 10 halves. Skewer the cut end of each banana with a wooden stick or sucker stick, leaving a couple inches for holding.
Line a baking sheet with parchment or waxed paper, and place the bananas on the baking sheet and freeze until firm, about 1 hour.
Melt chocolate. Stir until the chocolate is melted and smooth. Place your toppings in shallow bowls.
Remove the banana from the freezer and hold one banana over the bowl of chocolate. Use a large spoon and spoon a generous amount of chocolate over the banana, rotating it and spooning on more chocolate until it?s covered.
Quickly move the banana over one of the bowls of toppings, and sprinkle the toppings over the banana, letting the extra drop back into the bowl. Place the banana back on the baking tray, and repeat until all of the bananas are coated with chocolate.
Eat right away or store them in an airtight container or zip-top plastic bag in the freezer.