We sponsored a Valentine Party that The Crafting Chicks held. For the next 3 days, we'll be showing you how you can throw your own Valentine party… even on a budget!
Today, we'll walk you through the steps of melting chocolate to make your very own Valentine Tic Tac Toe Game.
Kirsten called and asked us what is the best method to melting A'Peels. We shared the 20 second rule with her. Check it out on her blog. If you need further assistance, read this. See how fast they melt:

The sucker molds make candy making easy!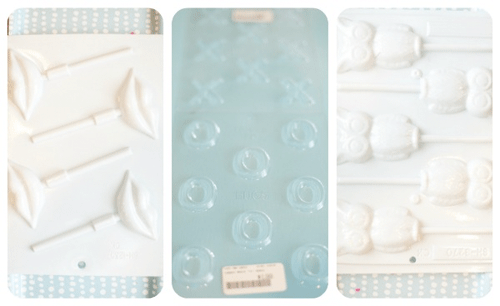 Pour, let set, remove, and you have yourself a delicious treat!
(Remember to just let your chocolate set at room temperature. Do not put your melted chocolate in the garage or the refrigerator to set up quicker. This will cause it to bloom!)

Didn't the X's and O's turn out great! What a fun idea! Way to go Kirsten! Once your chocolate is finished, place it in a cellophane bag and tie it off with baker's twine.
(FYI: The bag used here is called the Pretzel bag).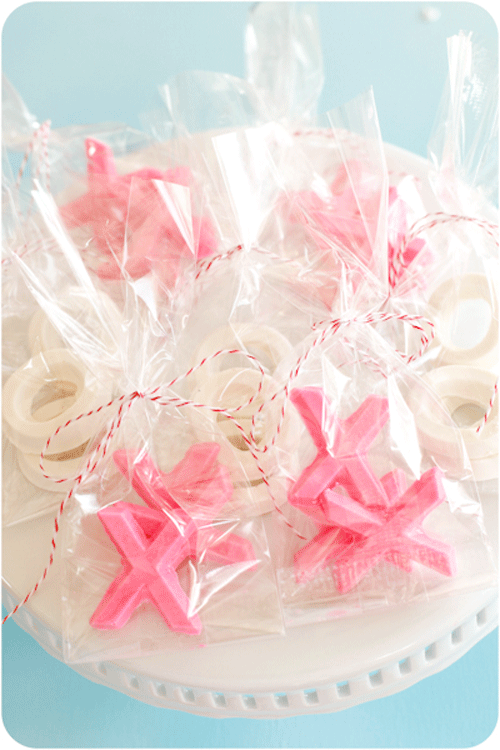 Be sure to get your free printable of the Tic Tac Toe sheets over at The Crafting Chicks blog. (I love that they have different colors to choose from!)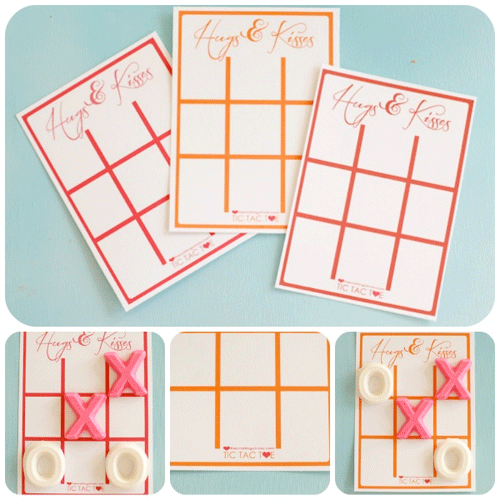 . . . . . . . . . . . . . . . . . . . . . . . . . . . . . . . . .