We were lucky enough to have Laura Muir write up a yummy recipe from her blog Fresh & Happy. This recipe will have your mouth watering and your inner cook ready to bake!
Hi everyone! I am Laura Muir from Fresh & Happy, where I share my favorite recipes and all things lovely for your home. I have a delicious fall recipe to share with you today that I hope will bring smiles to your table this fall!
I am happy to introduce my Herbs De Provence Chicken With Lemon Cream Sauce & Honey-Lemon Vegetable Sauté.
Orson Gygi is one of my favorite places to stock up on gourmet goodies. In the last few months they launched a new line of the freshest herb & spice blends and rubs available anywhere! I have been using their Herbs De Provence blend and it has absolutely blown me away. I am a little bit of a spice snob now (thanks to these incredible products). If you get a chance to pick some up you will see what I mean about them being the BEST! The color, smell, taste and freshness just can't be beat. They have really taken my cooking up to the next level.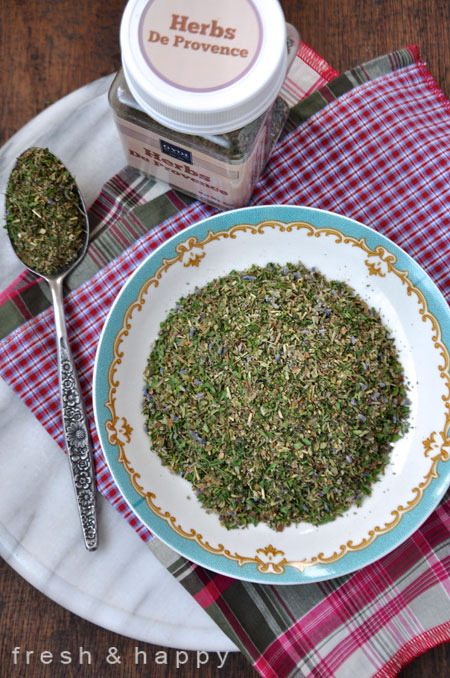 It's amazing how such a simple change like top notch herbs and spices can enhance the way your food tastes. I say, start with the best "basics" that you can find and it's hard to go wrong! When you're shopping for your herbs and spices it's important to look at the quality rather than quantity of the product. Can you see how bright and green these herbs are? And the lavender is beautiful! These herbs stand out because they haven't gone "grey" with age. They are the freshest herbs I've seen at any store. When I compared Orson Gygi's Herbs De Provence with my old generic herb blend I was shocked at the brilliant difference there was. I literally threw out the old ones. I'll never go back!
I love the simplicity of this particular herb blend, it takes the guesswork out of seasoning your chicken. One of my favorite ways to use this blend is on boneless skinless chicken breast that is pan seared and then roasted in the oven. All it takes is some olive oil, salt, pepper and a healthy rub of Herbs De Provence! How easy is that? It is also fantastic used as a rub for a whole oven roasted chicken!
To celebrate the flavors of fall, I paired the Herbs De Provence Chicken with some velvety Lemon Cream Sauce and a Honey-Lemon Vegetable Sauté. It makes for one comforting meal. I just know you'll love it!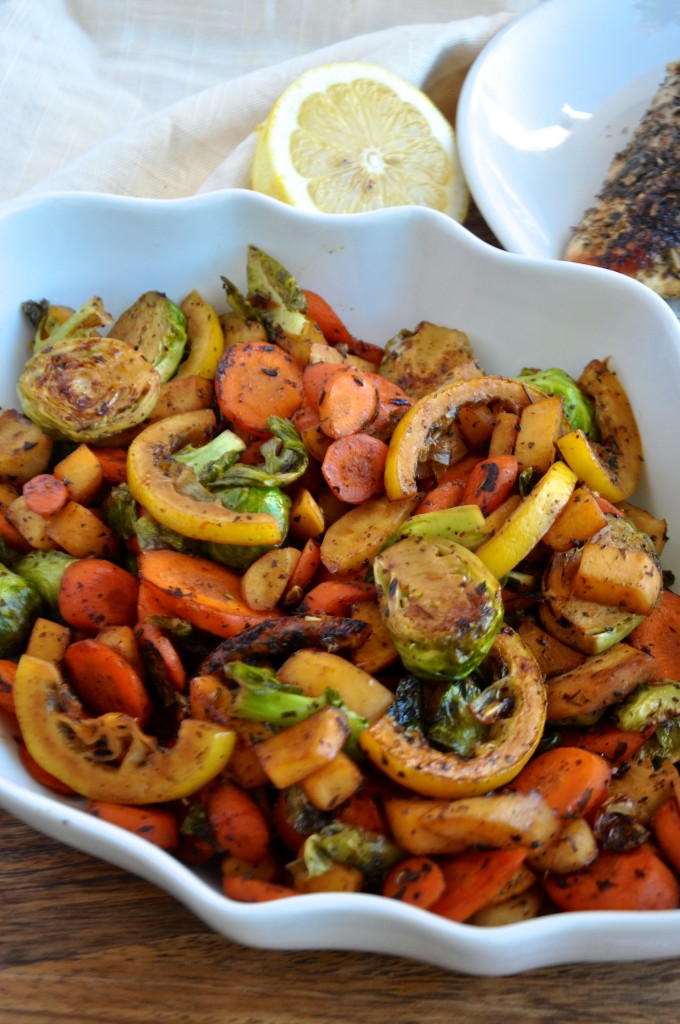 If you want to go all out, you could whip up some mashed potatoes and get really decadent! I kept this meal low carb for myself and it didn't disappoint. The Lemon Cream sauce is the cherry on top! It complements the bright flavor that the Herbs De Provence lends to your chicken.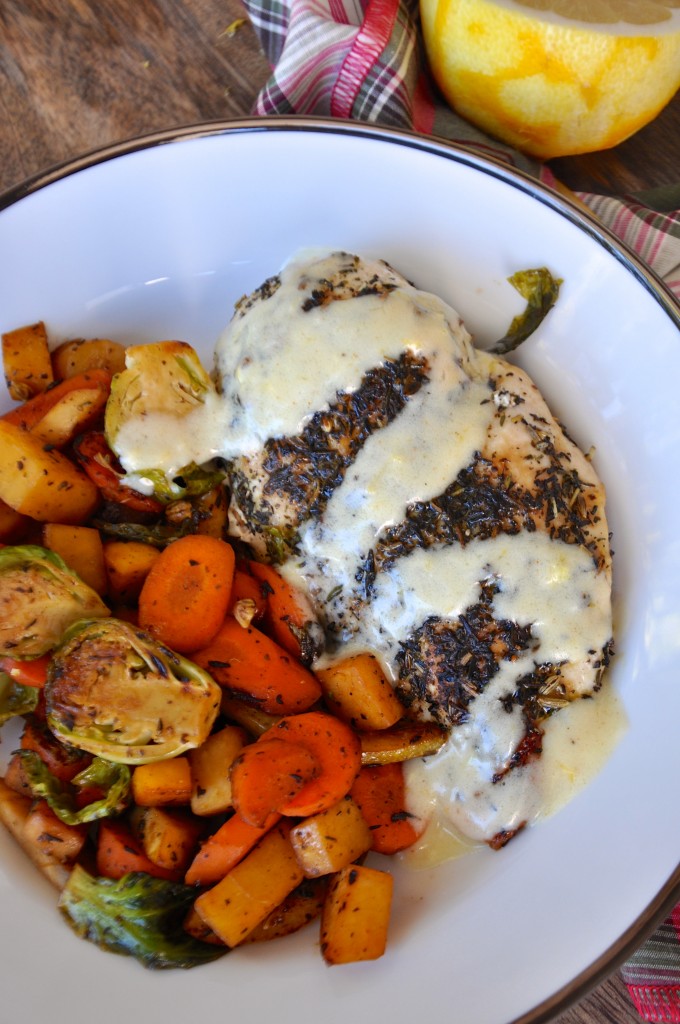 Here is the recipe for a happy belly tonight!
Herbs De Provence Chicken:
(Serves 3-4 as a main dish)
Ingredients:
3 large boneless skinless chicken breasts
3 tablespoons olive oil
Salt & pepper to taste
2-3 tablespoons Herbs De Provence
Preparation:
Preheat oven to 400 degrees with rack in center position. Rinse and pat dry chicken breasts. Coat both sides of chicken with olive oil. Season generously with salt and freshly cracked pepper on both sides. Rub generously with Herbs De Provence to make a light "crust" on both sides.
Preheat a large oven safe skillet to medium high heat. Pour in 2 tablespoons olive oil. Place seasoned chicken breasts in hot skillet and sear the chicken (about 5 minutes per side) until there is a nice caramelized layer on the outside of the chicken. Place oven safe lid on skillet (or cover with tin foil) and place in oven to finish cooking. Cook chicken until meat thermometer inserted into the thickest part of the chicken breast comes to 160 degrees (about 15-20 minutes depending on thickness of breast).
Lemon-Honey Vegetables Saute:
(Serves 4 as a side dish)
Ingredients:
3 carrots, peeled and sliced 1/2″ thick
1 parsnip, peeled and sliced 1/2″ thick
1 rutabaga, peeled and 1/2″ cubed
1/2 pound brussels sprouts, stems removed and halved
1/2 lemon, sliced and halved
1 tablespoon olive oil
1 tablespoon butter
Salt & pepper to taste
1 teaspoon Herbs De Provence
2 tablespoons honey
Preparation:
Chop and prepare vegetables and lemon as directed above. Preheat a large sauté pan over medium-high heat. Add olive oil, butter, salt, pepper, Herbs De Provence, carrots, parsnips and rutabaga to pan. Sauté for 10 minutes. Reduce heat to medium and add Brussels sprouts, lemon slices and honey. Sauté for another 10 minutes, or until root vegetables are tender and slightly caramelized, and Brussels sprouts are fork tender and still bright green. Season again with a little salt and pepper if desired and serve hot!
Lemon Cream Sauce:
(Makes about 1 2/3 cups sauce)
Ingredients:
1/4 cup butter
1 tablespoon flour
2/3 cup cream
1 cup water
2 teaspoons chicken bouillon
1 Tablespoon lemon Zest
2 Tablespoons fresh lemon juice
1/8 teaspoon cayenne pepper
1 teaspoon granulated sugar
Salt & pepper to taste
Preparation:
Melt butter over medium-low heat (do not let it bubble). Whisk in flour until it is completely incorporated into butter and has a smooth texture. Add cream, water, chicken bouillon, lemon zest, lemon juice, cayenne pepper and granulated sugar.  Increase a tiny bit closer to medium heat and allow sauce to (almost simmer but not boil) for 15 minutes, stirring occasionally. Season to taste with salt and freshly cracked pepper. Serve over Herbs De Provence Chicken and enjoy!
Order for meal preparation like a pro:
1-Clean, chop and set aside your veggies and lemon slices for the Honey-Lemon Vegetable Sauté before you prep your chicken.
2-Clean and season chicken breast, pan sear and place in oven.
3-While chicken is roasting in the oven, get your veggie sauté going and start your sauce. They can cook on the stovetop at the same time. Everything should finish as approximately the same time!
4-Serve to your adoring family and friends and watch the smiling faces spread across your table!
Make sure to swing by my blog Fresh & Happy to check out all the fall recipes you want for your weekly menu!
I hope you all make the same glorious fresh herbs and spices discovery that I did at Orson Gygi! Your food will thank you!