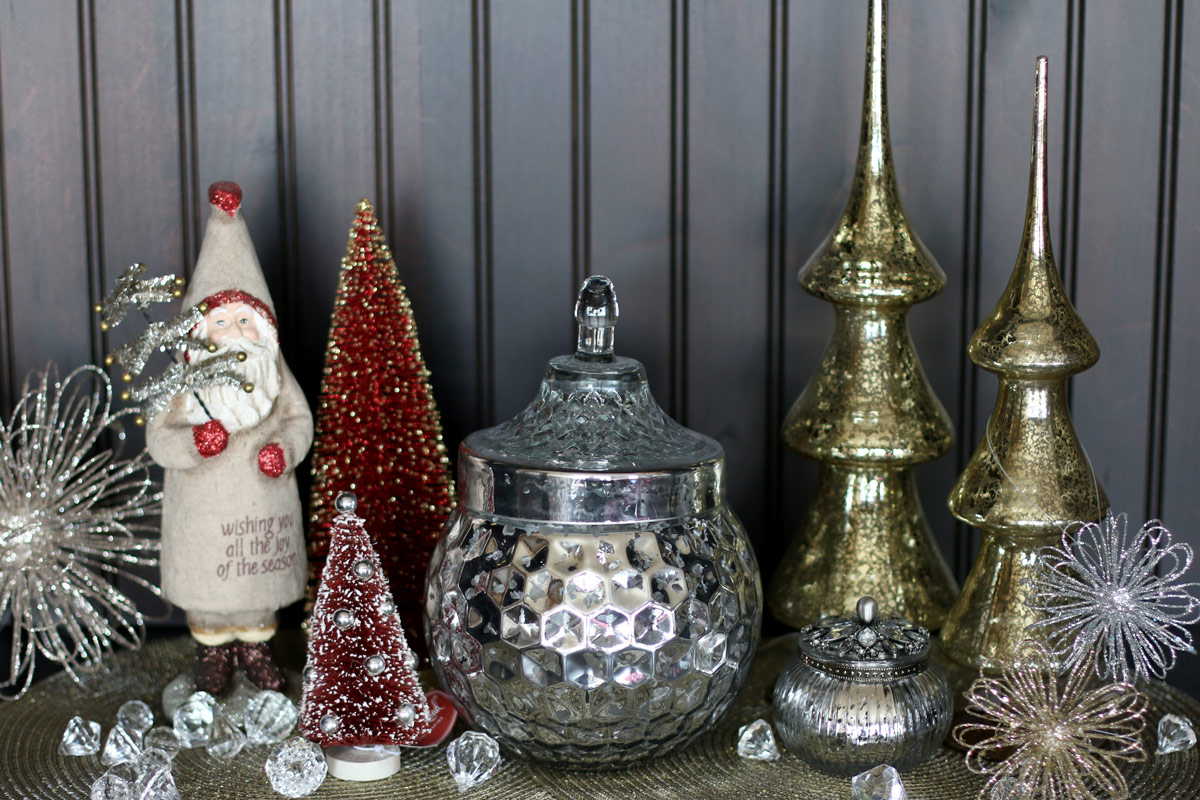 It's easy to make your home a magical place with winter wonderland decorations throughout the whole house. Use decor with a little sparkle or a bit of shine to really give your home that holiday glow. We created a winter wonderland with decor that was able to bounce light off of each piece creating a a wonderland effect.
Use Starburst Ornaments throughout your home to add a twinkling dimension to your centerpiece, tree, or mantle.
The Christmas tree is the ultimate holiday decoration. By using the evergreen tree your home automatically fills with holiday cheer. Use Bottle Brush Christmas Trees around your home to add that extra oomph of holiday spirit.
A mini bottle brush tree can add a hint of seasonal spirit when added to your non-seasonal decor.
Use a taller bottle brush tree when you need to add height to a centerpiece or mantle. Adding height can really bring a decor idea together, giving it that finished and completed look.
If you're a traditional decorator add a humble Santa Clause to your decor. The muted colors help the shimmer to stand out, adding to your winter wonderland theme.
For more decor ideas browse through our seasonal section for more inspiration.