The last dregs of summer are slowly trickling away and we want to sop up every last drop. That can get tricky with back-to-school and back-to-busy schedules. So how can you make these final days of summer still feel special? We decided it should start with the most glorious summer fruit board. By now, the late summer harvest is in full swing. And if you have any kind of fruit trees or bushes around your home, you should have cherries, peaches, and berries galore. Don't let all that precious produce go to waste!
A fruit board is one of the easiest ways to use up all of your favorites. And the more colors you use, the more beautiful your fruit board is bound to be. Whether you are still snacking poolside or just hanging out in the kitchen–there is always room for refreshing fruit.
Let's face it–food boards are still the best! It's no secret we are complete suckers for anything you can display and serve on a board (as evidenced by our traditional charcuterie, dessert charcuterie, and chocolate charcuterie). You can dress it up or dress it down depending on the occasion. And it's a great change to get creative! You can add or take away any type of fruit or food, catering specifically to any allergies or what your family likes. This is a win, win!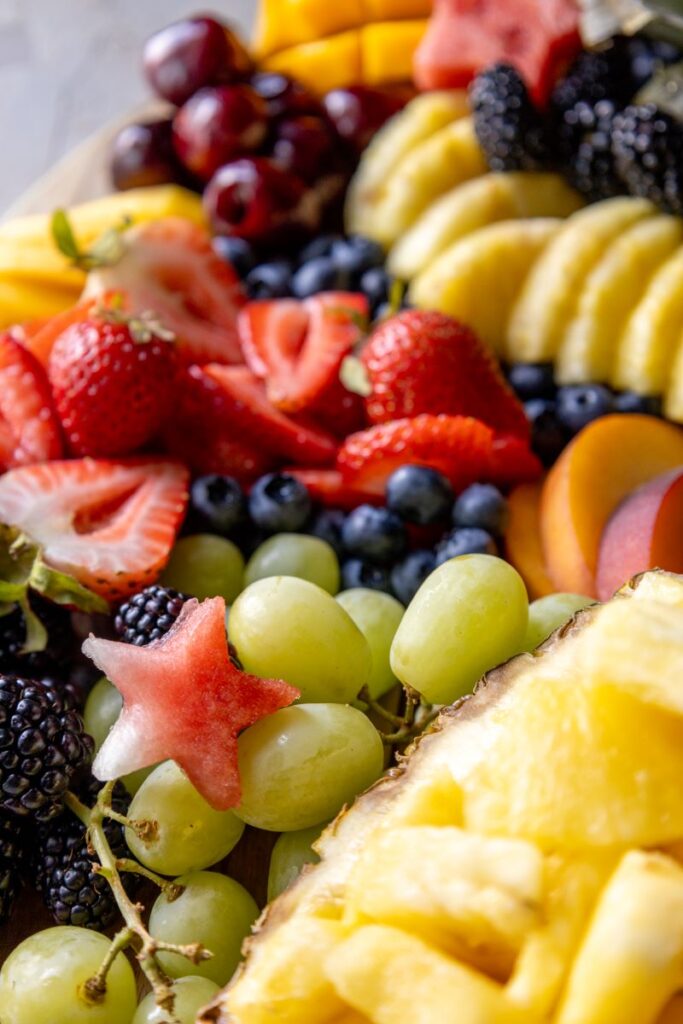 If you have ever attempted any other kind of charcuterie, then you know the gist. For our summer fruit board, we focused on lots of different types of fruits like melons, pineapples, mangos, citrus, and kiwis. Then we tossed in a few local harvest faves with cherries, berries, and peaches. Our fruit tools (like the strawberry slicer and cherry pitter) made it super easy to cut, slice, and pit all of our fruit so it was all ready to be devoured. These tools are a great way to get the kids more involved in the process too.
We especially liked using the pineapple corer and slicer because it left us with a cute little topper to use as a centerpiece as well as a pineapple skin we could use as a bowl. Then we took all the delicious, cut-up fruits and arranged them around the board to make them extra cute. This is sure to be a healthy snack our families and guests can't resist.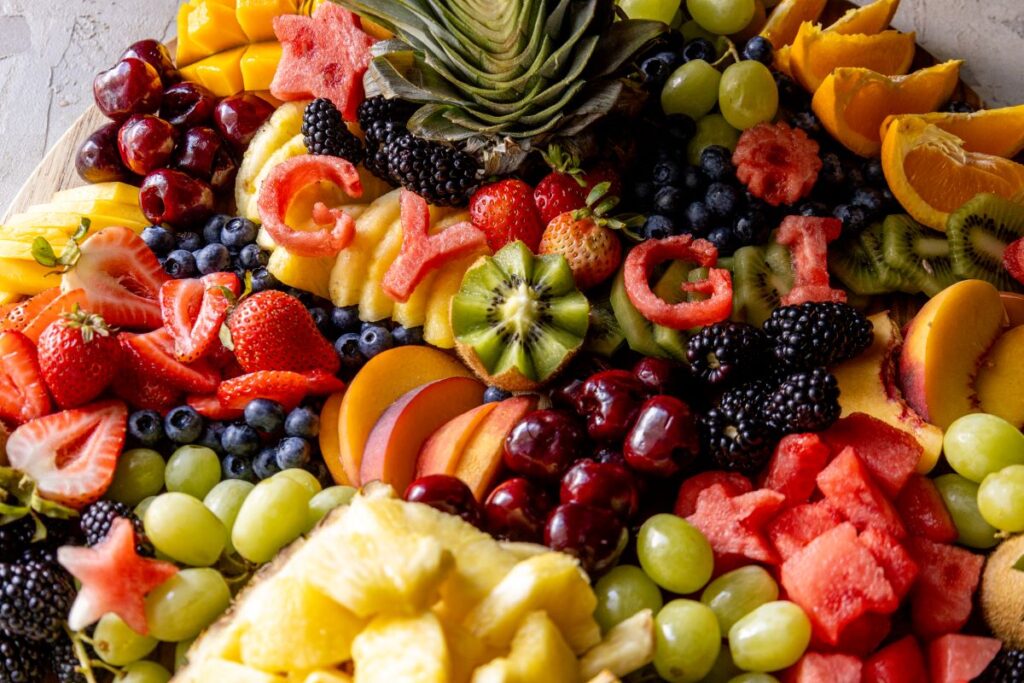 Take this as your sign to finally ditch those store-bought fruit platters. Start off with one of our adorable serving trays or charcuterie boards and get slicing. Before long, you will be enjoying the Summer Fruit Board of your dreams!