A lot of our customers want to know how to fill a pastry bag with icing. So we thought we'd show you.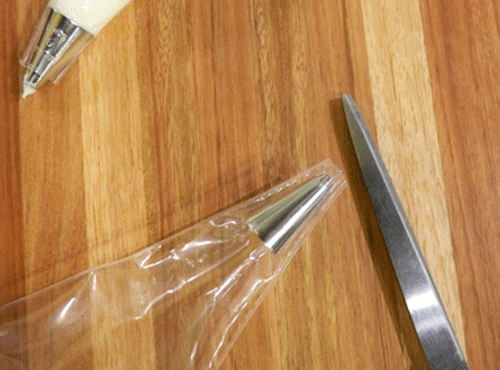 The first step is to place the decorating tip nicely inside the pastry bag. If you are using a disposable one, like this one, you'll want to cut the tip of the bag first.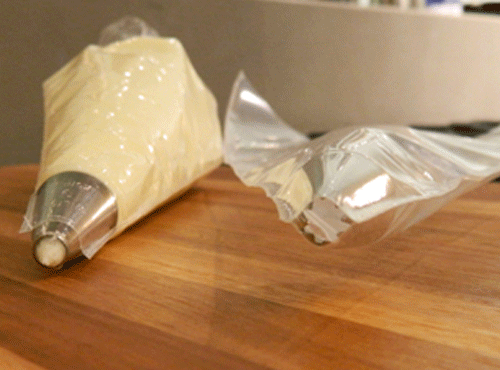 If your cake tip doesn't slide right outside of the bag, there's no need to worry. Once we get the frosting inside, it will push the tip out of the bag.
When you've cut your bag, and the cake tip is inside, then take the pastry bag and place it inside a tall cup.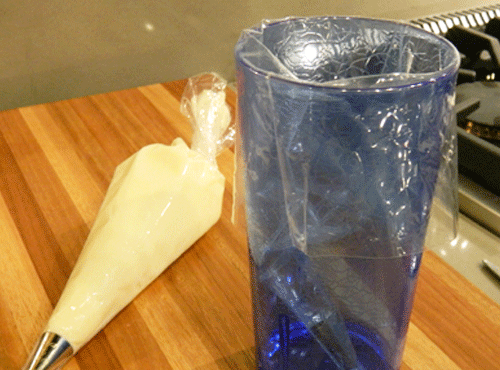 Next, fold the pastry bag down so it leaves a wider opening for the frosting to be placed inside.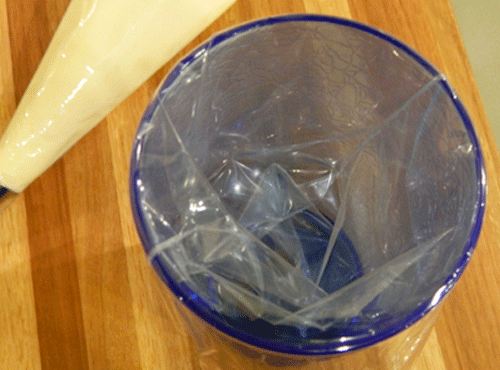 Using a spatula, scoop up some frosting on one side, leaving one side frosting-free.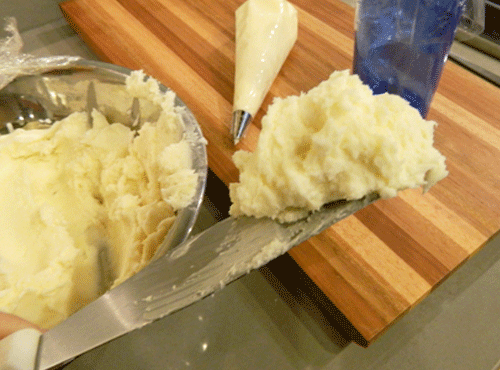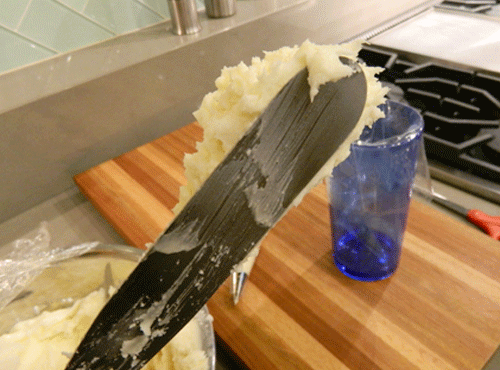 Place your spatula covered in frosting inside the cup.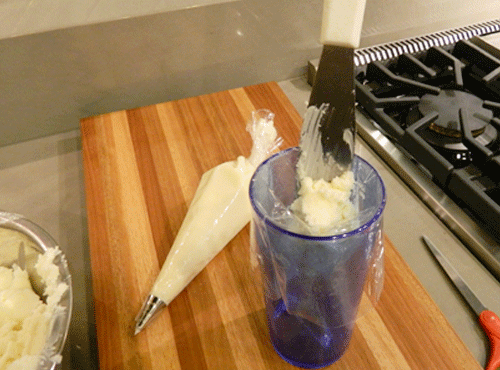 Using the edge of the cup as a scraper, scrape the frosting off of the spatula.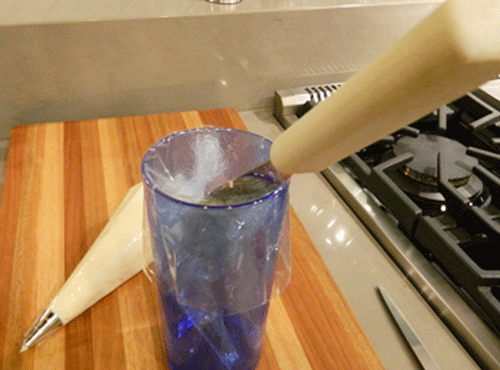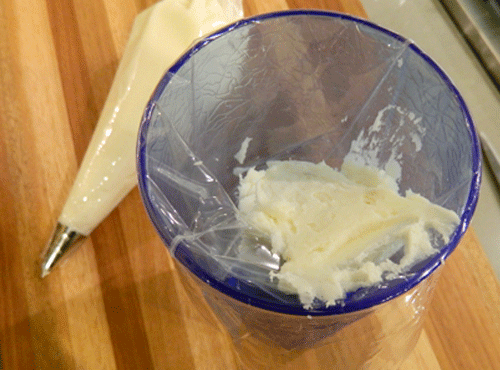 Repeat until the cup is full of frosting.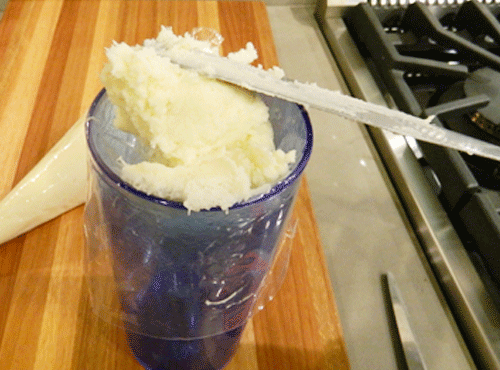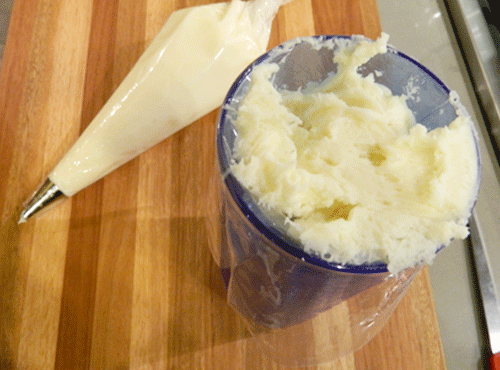 Take the pastry bag out of the cup.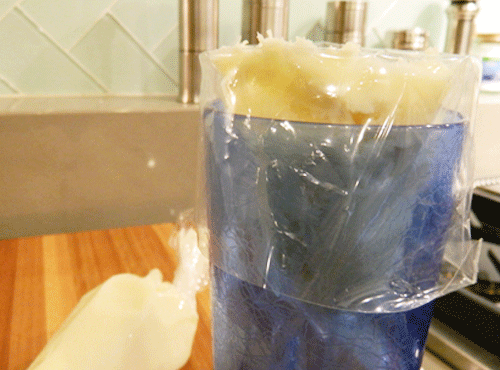 Return the bag to normal.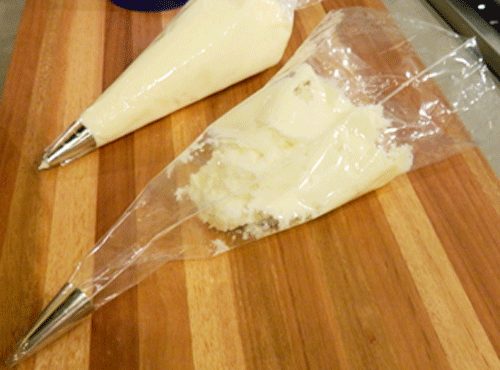 Twist the top of the pastry bag to be sure that the frosting doesn't seep out the back when squeezing.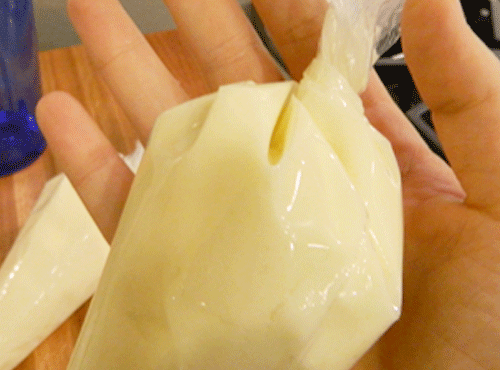 As you squeeze the pastry bag, the frosting will move towards the tip pushing it further down, until the frosting itself seeps out of the bag.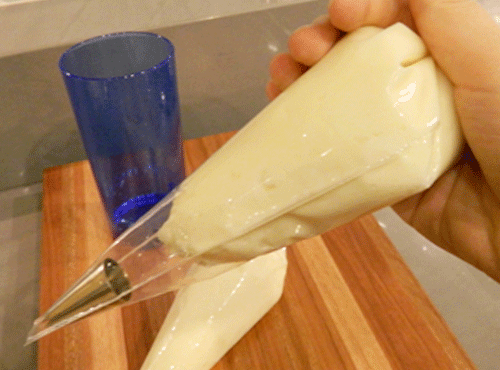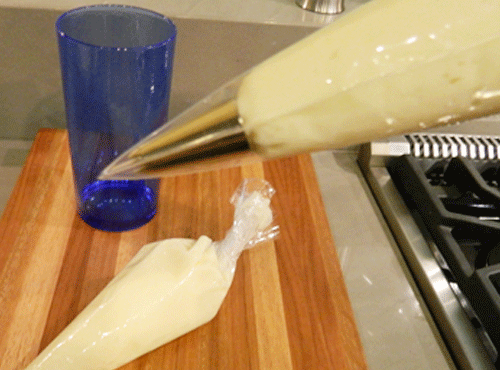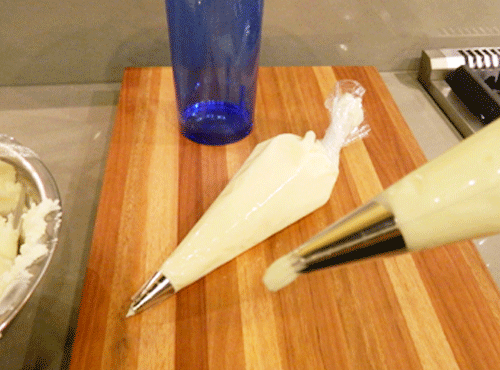 And that is how to fill a pastry bag!