Cookie cutters aren't just for cookies anymore…
(PS: This is a good way to get kids in the kitchen!)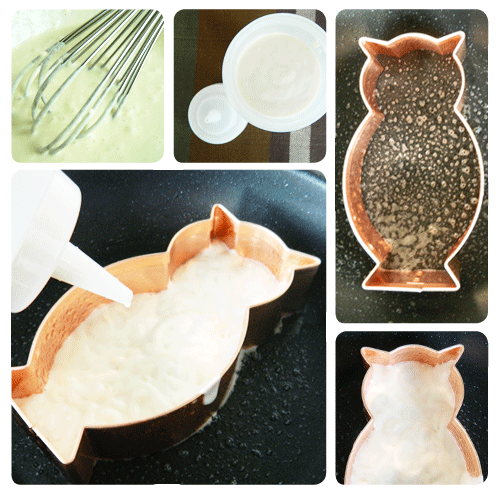 How to Make a Cookie Cutter Pancake:
First step is to mix the batter. If you are looking for quick, then Krusteaz is the way to go. Easy and very delicious. Yum!
Next, pour your batter into a squeeze bottle. (Trust me: It's the only way to do this!)
After your pan and cookie cutter have been thoroughly sprayed down with a non-stick coating, it's time to squeeze the batter in. Make sure you fill the space.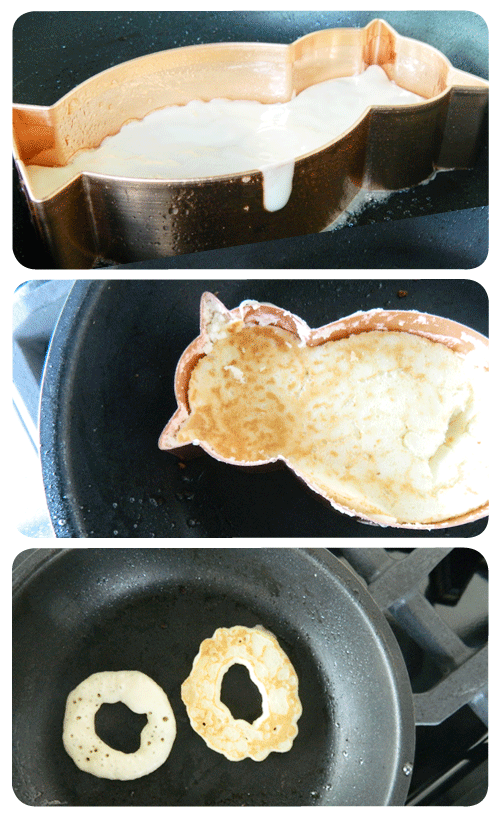 When the pancake is ready to turn, it's just business as usual. Flip the cookie cutter and all. Once you have flipped your cutter, gently press the pancake down closer to the pan. A butter knife works great for this.
(It's fun to see what words you can make with the left over batter in your squeeze bottle).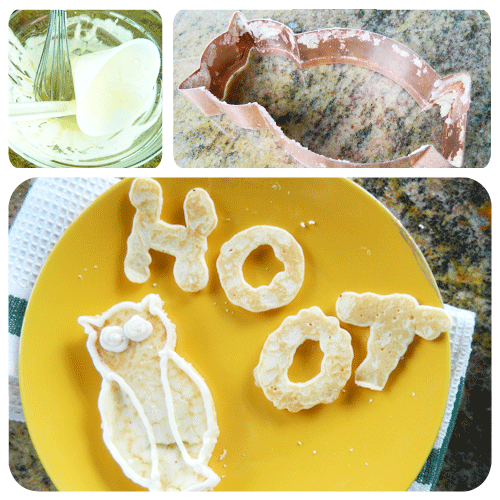 Now it's time to decorate! Let the kids get creative.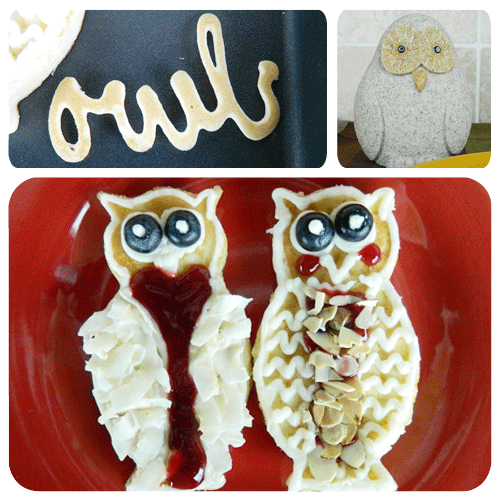 We used raspberry syrup, cream cheese icing, blueberries, shaved coconut and slivered almonds.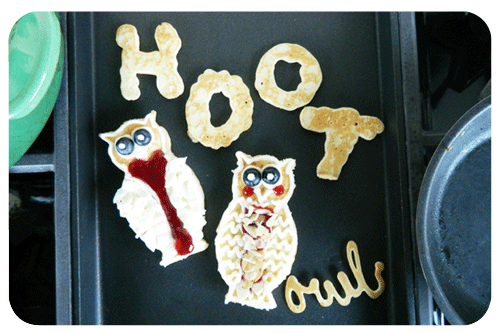 What cookie cutter will you use?