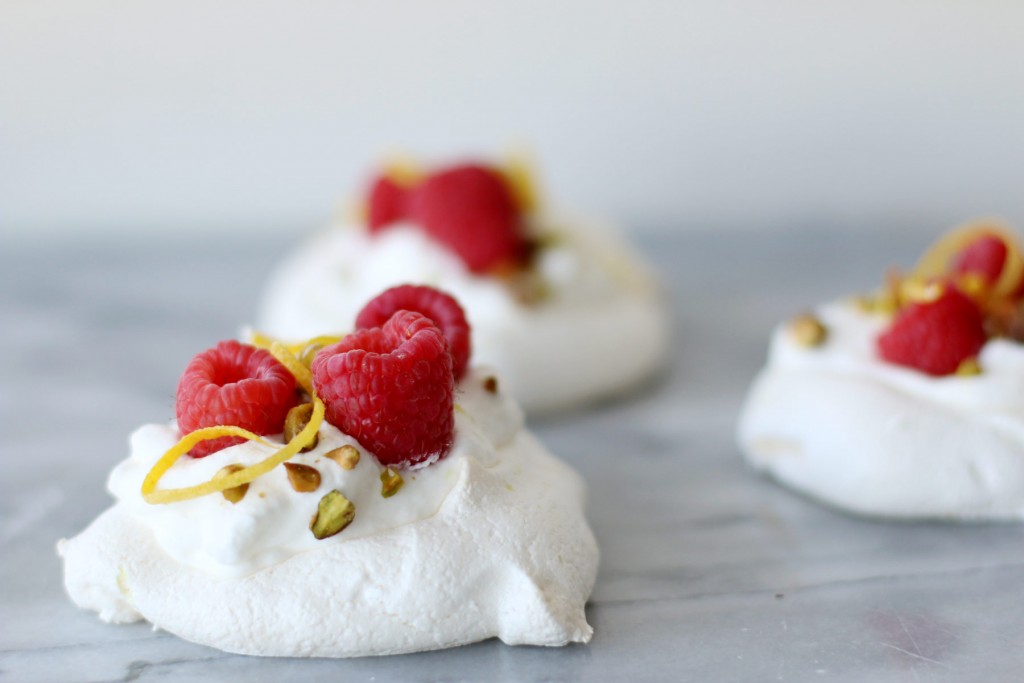 Delicate and crispy with a soft pillowy center, this meringue cake has a lovely texture and delicious taste. Our Basic Pavlova Recipe is a beautiful way to spotlight fresh fruit and compotes.

What we love about basic recipes is that the customizations are endless. Add chocolate or different flavorings to the pavlovas or cream and test out an infinite amount toppings. A little bit of citrus zest goes a long way in both looks and taste.  For that reason, it's one of my most used tools in the kitchen. Most people associate pavlovas in the summer, but I'm seeing more and more pavlovas in the other season, especially with fruit compote. I want to make a chai-flavored pavlova with chocolate cream dusted with cinnamon in the future. Also, these are pretty much your standard single-serving size. I'd be fun to do a multi-layer pavlova cake or mini pavlovas.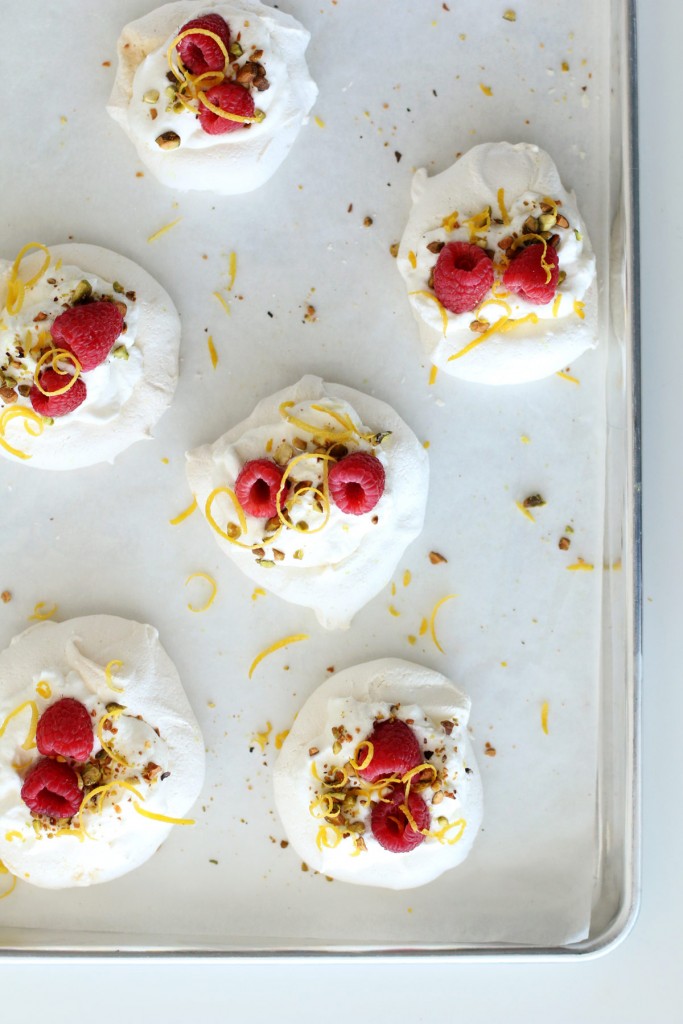 Ingredients
4 egg whites
2 c. heavy cream
1/8 tsp. cream of tartar 1 tsp. vanilla
1 c. sugar
2-3 Tbs. sugar
2 tsp. cornstarch
Assorted fruit (strawberries, blackberries, kiwis, raspberries, etc.)
Directions
Preheat oven to 275. In a small bowl, combine sugar, cream of tartar, and cornstarch. In a large mixing bowl, beat egg whites until stiff, but not dry.
Reduce mixer speed and gradually add sugar mixture to egg whites. Increase speed, and beat until stiff and glossy.
Spoon meringue onto parchment lined cookie sheet in small circles.
Make a depression in the center. Bake for about 1/2 hour. They should start to look dried out. Turn oven off, open the door, and let sit for about 15 more minutes.
Combine heavy cream, vanilla and sugar in bowl and mix until thick and creamy. Spoon sweetened whipped cream in the depressed centers, top with sliced fruit.