These adorable Easter treats are the perfect spring snack or a great sweet ending to your Easter brunch. Serve them in a small dish with some crushed Oreos for an adorable garden of chocolate carrot strawberries.
What you'll need
1 case of strawberries
Light orange colored chocolate (for the stripes)
20 crushed Oreos (this may very depending on which dish you use)
To begin, wash your strawberries and place them on a paper towel to dry. Make sure they are completely dry before you begin dipping them. Melt the orange chocolate at half power in the microwave for 1 minute intervals. Stir after each minute interval and continue this process until the wafers are completely melted. Dip the strawberries all the way to the top and place them on a baking sheet lined with parchment paper to dry. When the chocolate is completely dried, melt down the peach color and drizzle across the strawberries. The easiest way to drizzle the lighter orange chocolate across the top is to put the chocolate in a squeeze bottle. Set aside to allow the chocolate to dry completely.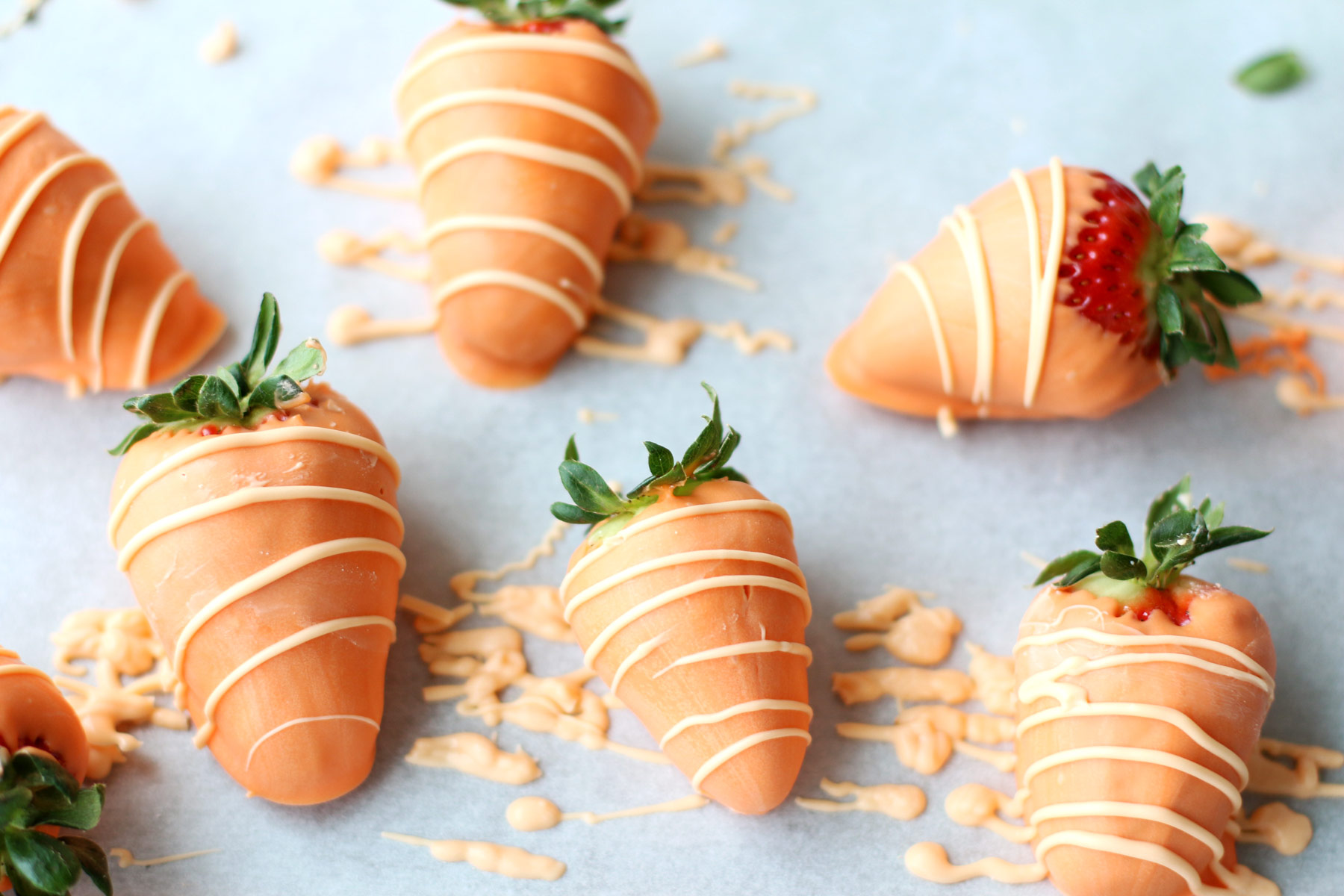 Place your Oreos in a sandwich bag and crush them with a rolling pin. We scraped out the cream centers beforehand to create a blacker dirt, however, this step is based on individual preference. Add the Oreos to a small dish, place your carrot strawberries in the Oreo dirt, and enjoy your adorable chocolate carrot strawberries.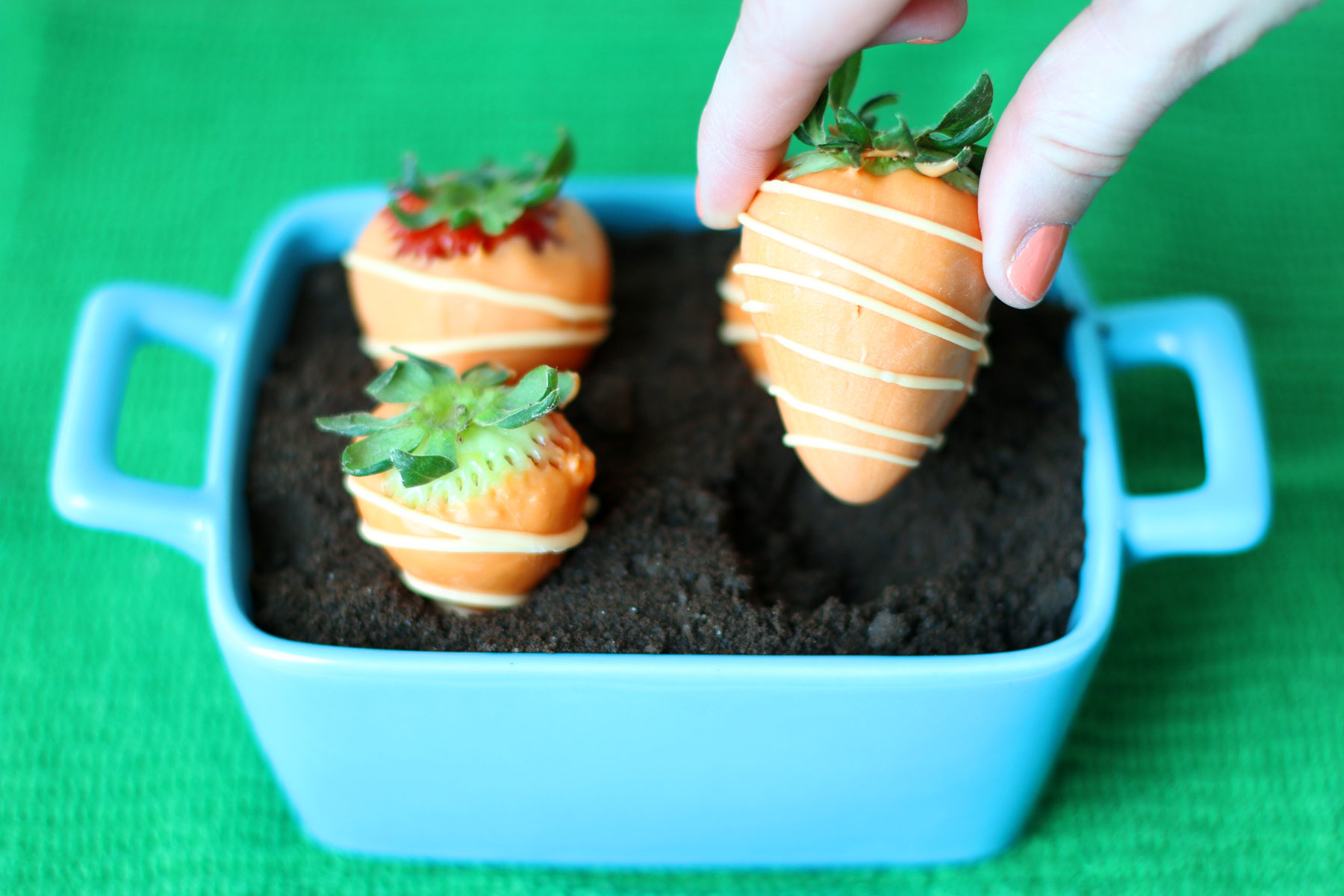 Show us your chocolate carrot strawberries, tag a picture @Orsongygi.