Decorating your sugar eggs is completely up to your personal preference. You can't go wrong decorating these cute little keepsakes. We'll show you how to decorate your sugar eggs, what icing works best, and how to seal your two halves together, however, feel free to let your own creative spirit take over when it comes to the decorating details of your own egg.
If you haven't read, Part 1 "How To Make Sugar Eggs," visit there first.
What you'll need
1/2 cup cold water
1/4 cup meringue powder
4 cups confectioners sugar
Combine the water and the meringue powder in a medium bowl. Slowly add the confectioners sugar. Once the icing is mixed together add the food coloring of your choice. For stiffer icing, add a little more sugar until you've reached the consistency of your choice. For softer icing, add a couple drops of glucose.
Decorate the inside of the egg before sealing the two halves together. Once the inside is decorated, allow it to dry for about 30 minutes, then combine the two halves. To combine, put some icing into a piping bag and pipe a thin line of icing along both sides of each egg half. Combine the eggs together and allow it to dry for 1 hour. You can also use a little glucose to combine your egg, which offers you a clear adhesive option. Once the egg is dried and sealed, decorate the outside with any pattern, color, or creative design you would like.
Gygi Pro Tip: We've learned that it's best to make your icing a little stiffer than you would naturally use because the food coloring will soften your icing.
We decorated four eggs in four different styles. Let's start with the traditional Easter sugar egg. We decorated this one using candy buttons, which we stuck onto the egg shell with glucose and placed cute little Easter chicks inside.
Our next egg is a fun idea to do with kids. We created a sugar geode with brown food coloring and rock crystal candy.
We also created an ombre pink sugar egg that we filled with fresh flowers.
Our last egg, we decided to take a very modern take of the classic sugar egg and created an air plant. We used a white shell and placed a small air plant inside.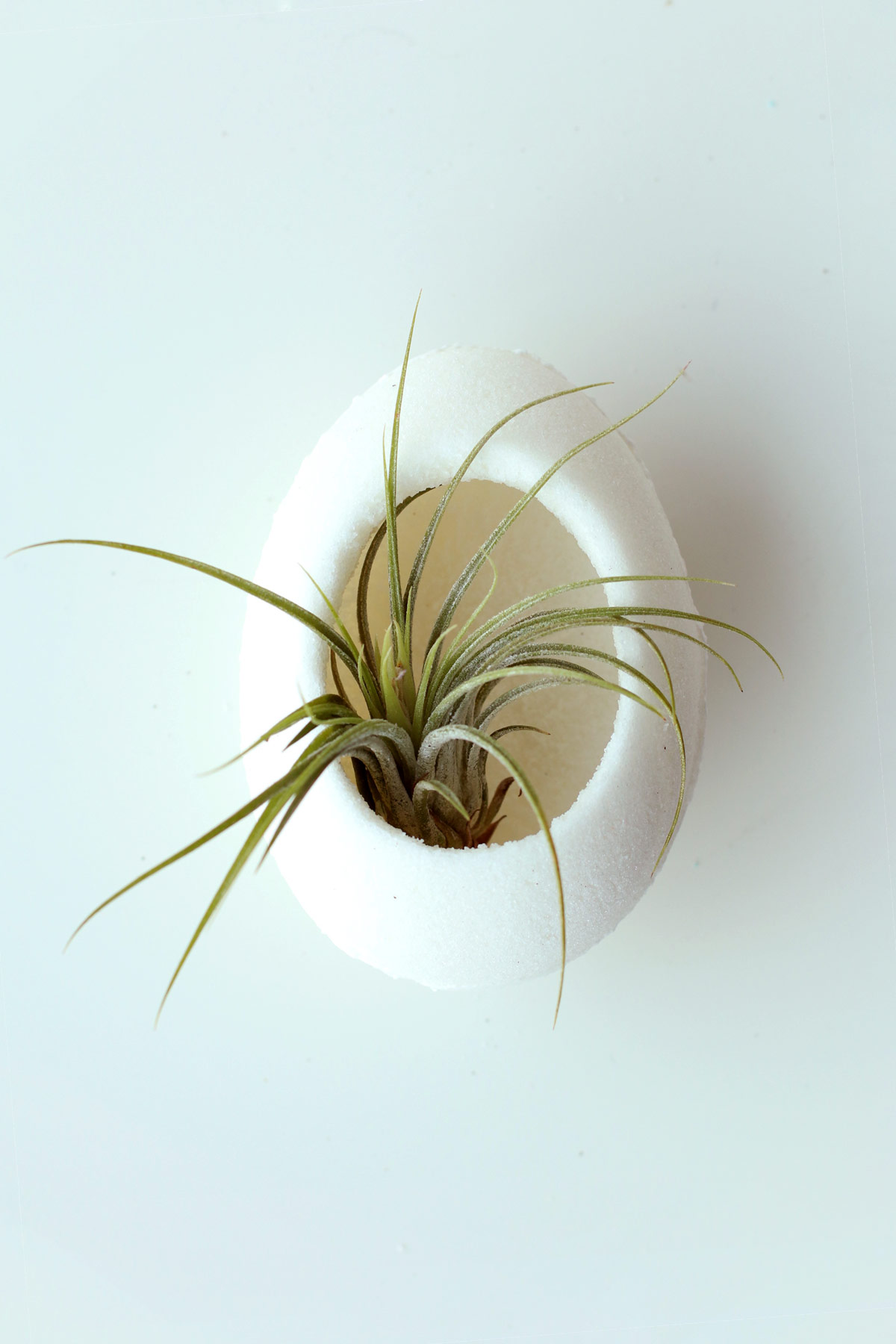 Have fun making your sugar eggs and show off what you've made, tag us @Orsongygi.