Traditional Belgian waffles make for the sweetest treat! Use this recipe for Christmas breakfast, Valentine's brunch, or a Mother's Day surprise.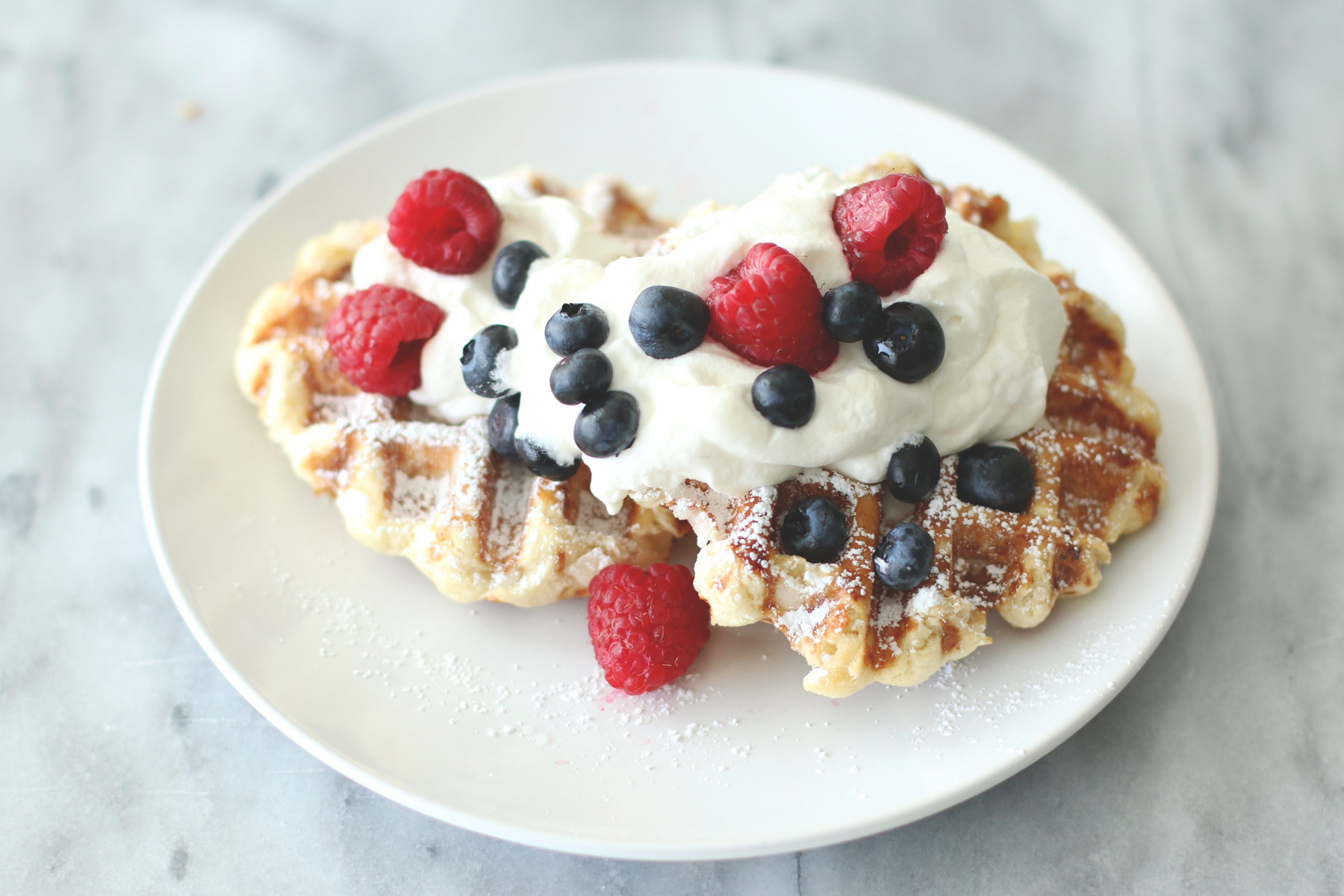 Print Recipe
Traditional Belgian Waffles
Ingredients
3 1/2 cups flour
2 1/4 teaspoons instant yeast
3/4 cup milk (lukewarm)
2 sticks of softened butter (8 oz)
2 eggs
1/2 teaspoon salt
1 teaspoon vanilla
1 bag Lars' Belgian Pearl Sugar (8 oz)
Toppings of your choice
Instructions
1

In a small bowl, pour in the lukewarm milk and dry yeast, set aside while the yeast dissolves in the milk.

2

In a large mixing bowl, mix in the flour, salt, and softened butter. Once they are combined, add the eggs and vanilla.

3

Next, combine the milk and yeast mixture with the flour mixture. Mix well. An electric mixer works best because the dough will be stiff and balled together. Make sure all the ingredients are well mixed.

4

Set the dough aside and let it rise for 30 minutes. Stir in the Belgian Pearl Sugar.

5

Place one baseball-size dough ball in the center of a preheated Belgian waffle iron on medium heat, and cook for about 3-5 minutes, or until golden brown. (We did a slightly smaller ball of dough because we thought the round unfinished edges would look cute. And it worked.)

6

Serve with you choice of topping. We chose to top our Belgian waffles with fresh berries and whipped cream.
Find Lars Own Belgian Pearl Sugar here
Find our favorite NordicWare Belgian waffle maker here