Everyone loves that warm, doughy goodness of a freshly made donut. So why not take a little guilt out of the guilty pleasure? Bake your donuts, instead of frying, for a healthier option to serve your family. Use this easy, and delicious, baked cake donut recipe for the perfect treat to serve at a party, brunch, or even for an easy Mother's Day breakfast.
What you'll need
2 cups flour
3/4 cup sugar
2 teaspoons baking powder
1/4 teaspoon nutmeg (optional)
1/2 teaspoon vanilla
1/2 teaspoon salt
3/4 cup buttermilk
2 eggs (beaten)
2 tablespoons butter (melted)
Makes about 12 donuts
Preheat your oven to 425 Fahrenheit. In a mixing bowl, combine flour, sugar, baking powder, salt, and nutmeg. Stir until it's well combined. Add the buttermilk, eggs, vanilla, and melted butter. Stir all ingredients together well.
You don't need to grease your pan if you're using a non-stick pan. Piping the batter into the donut pan is the sure way to have that perfectly round donut – we recommend using the A1 tip. However, if you don't have a piping bag, simply divide the batter into each donut mold until all the donut molds are equally filled.
Bake for 7-9 minutes, or until a toothpick comes out clean after inserted into the middle of the donut. Let your donuts cool before adding a glaze (optional).
What you'll need for the glaze
1/4 cup whole milk
1 teaspoon vanilla extract
2 cups confectioners sugar
In a medium saucepan, combine the milk and vanilla and stir over medium heat. Once the milk is warm slowly add the sugar. Whisk all ingredients together. Remove the glaze from the heat and place in a bowl of warm/hot water. This will keep the glaze warm while you dip each donut. Slowly dip one side of each donut into the glaze. Allow the excess glaze to run off. Place the donuts back into the pan for the glaze to cool.
If you're making these donuts for Mother's Day or a fun brunch use a simple buttercream icing to pipe fun springtime shapes onto each donut.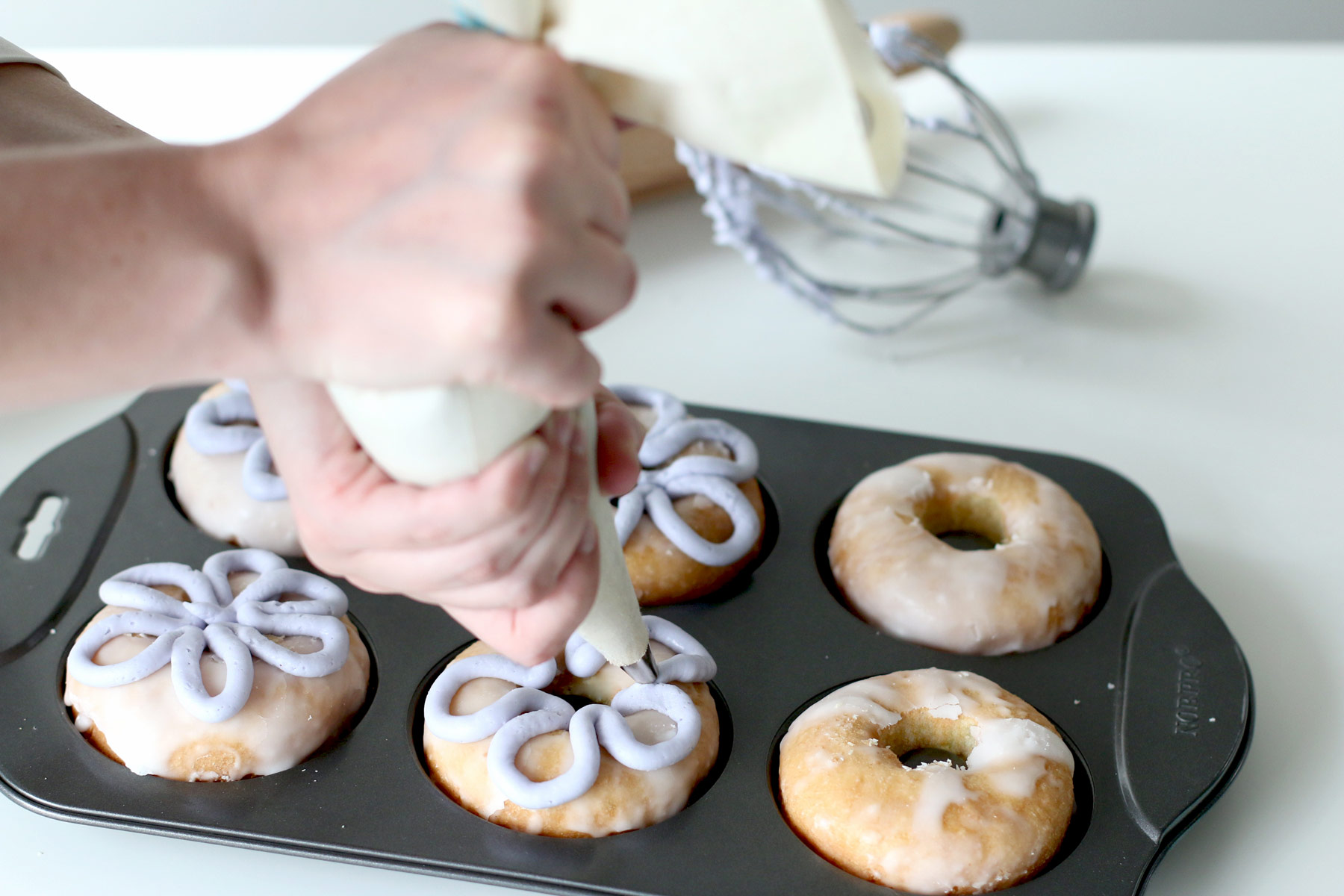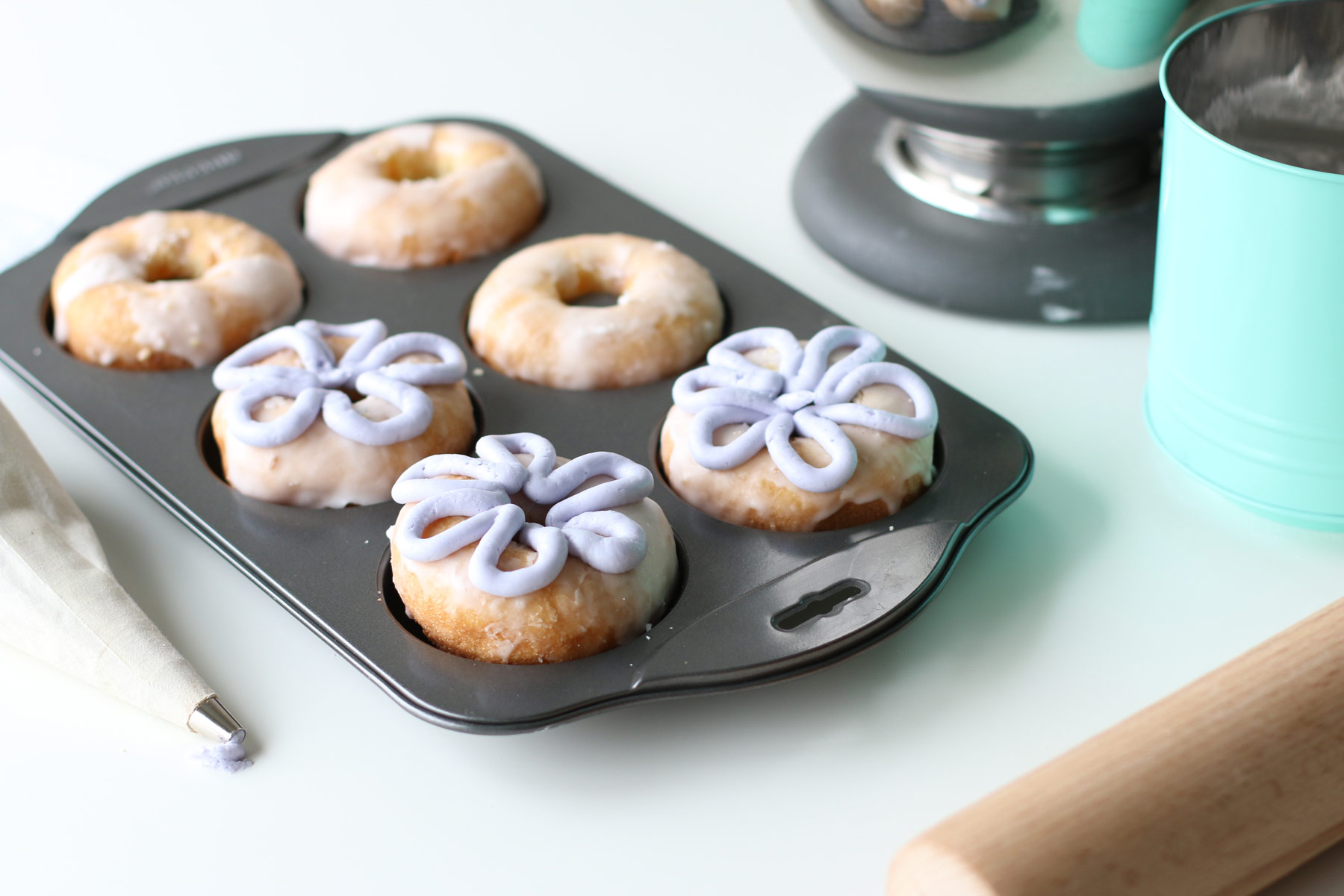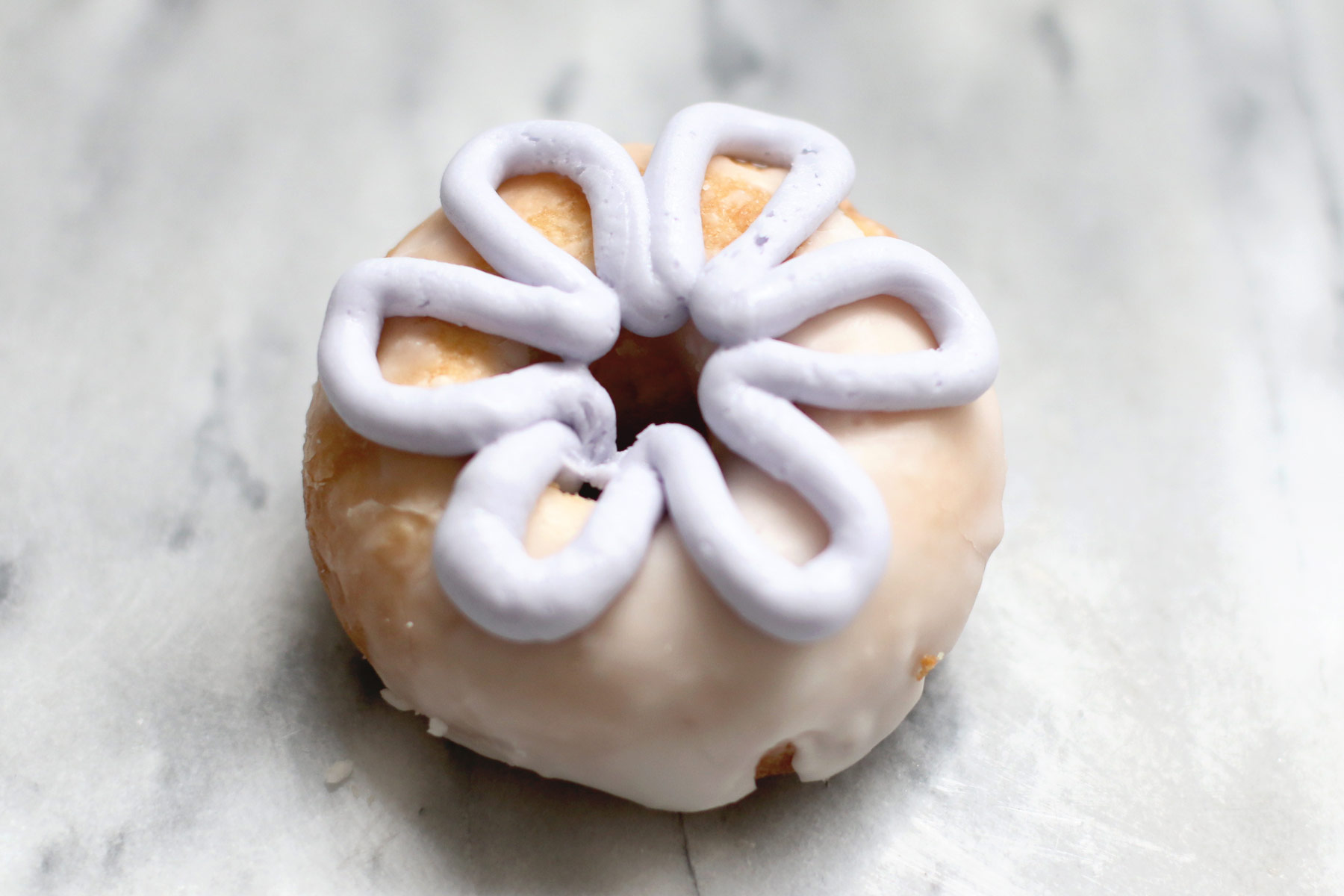 Enjoy!