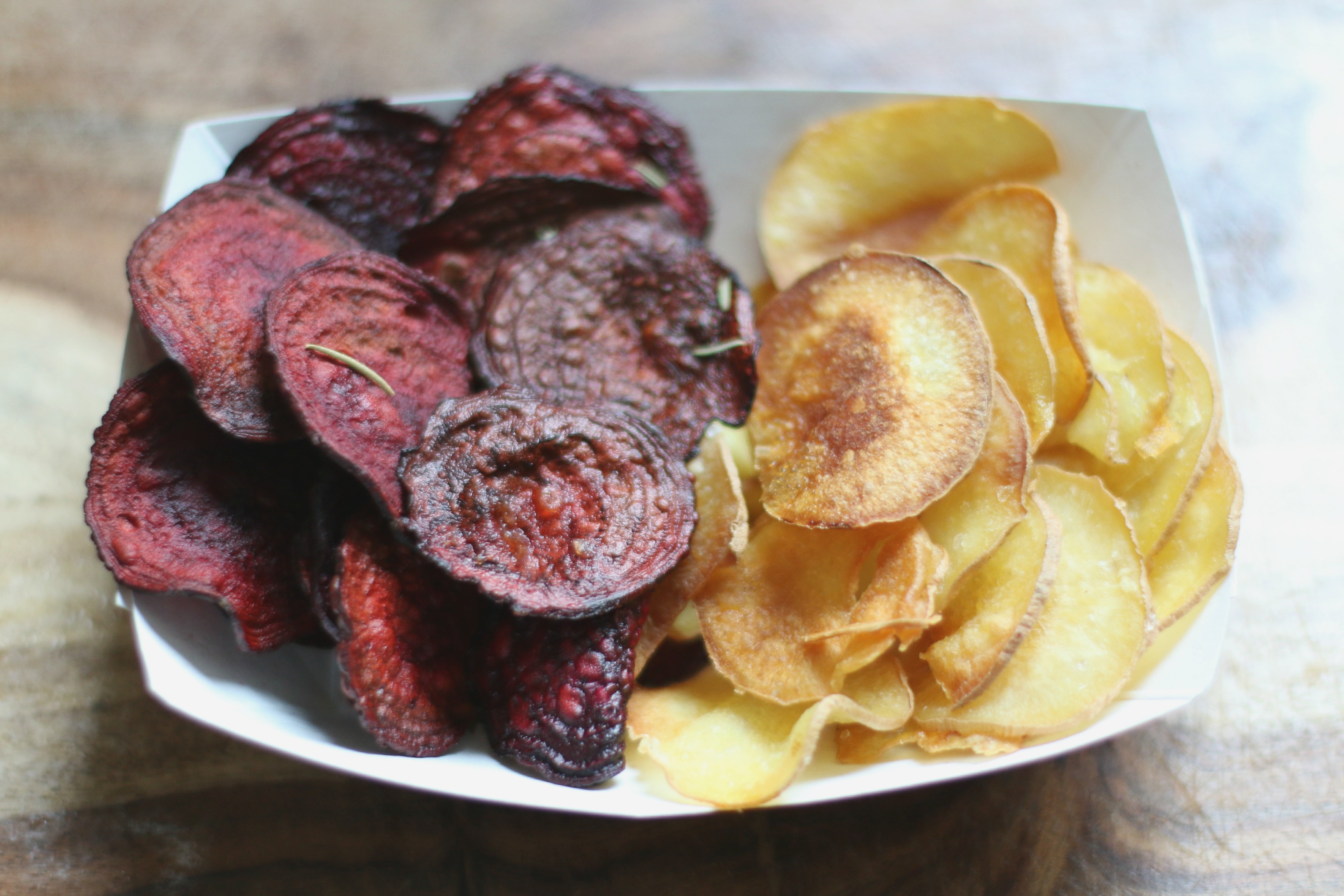 Who doesn't love that crispy crunch of the classic potato chip? Just because you might be eating healthier, doesn't mean you need to give up your favorite snacks. You can easily make healthy homemade chips from vegetables that actually taste great. Use a beet root to make a flavorful rosemary crisp or a sweet potato for the classic chip. Follow this simple recipe for the salty snack you won't feel guilty for eating.
What you'll need
5 medium beets
3 tablespoons olive oil
1 medium/large sweet potato
2-3 sprigs fresh rosemary
Makes about 4-5 servings
Preheat your oven to 350 degrees.
Make sure your sweet potato and beets have been scrubbed and cleaned before slicing them. Once they've been cleaned, use a mandolin to cut your beets and potatoes to 1/16-inch thick slices. Toss the beet slices in a tablespoon of oil. Arrange the slices on two large sheet pans ensuring all the slices are in a single layer. Bake the beet slices for 15 minutes. Rotate your pans in the oven and flip the chips over. Bake for an additional 15 minutes, or until chips are dried. Remove from pan and let cool.
Repeat this same process with your sweet potato slices.
Combine sea salt, rosemary, and 1/2 teaspoon olive oil, and grind together with a mortar and pestle. Toss the baked chips with the rosemary seasoning.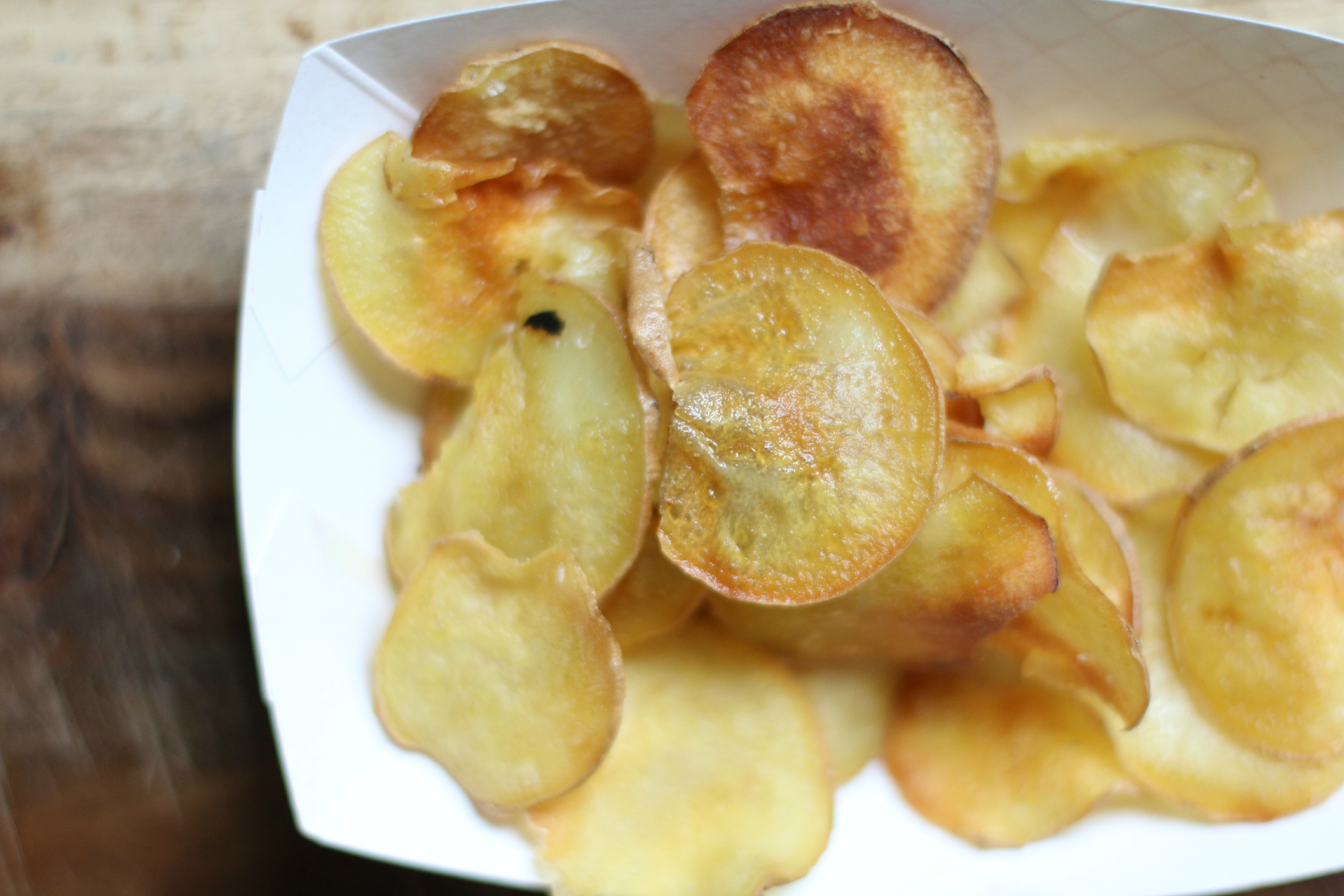 Gygi pro tip: Once the chips are cooked they can burn very easily and quickly, so it's a good idea to watch them during the second interval.
You can use these homemade chips with any dip, salsa, or just enjoy their subtle flavor and crispy goodness alone.
Enjoy!