Christmas sugar cookies happen to be Santa's favorite cookie. He pretty much feeds the reindeer everything else. That's why we make them year after year with our favorite recipe!
Don't get me wrong, our Gygi team loves other cookies. Personally, I've never really met a chocolate chip cookie that I haven't liked. But regardless of our universal love of cookies, nothing scream Christmas like decorating with frosting and sprinkles. Year after year, I realize that this tradition is one that I'll never out grow (however, it's help me outgrow a couple pairs of pants!).
From sprinkles to cookie cutters, we have everything you need to make sure your cookies make the nice list!
We made royal icing and used the carrots from our peas and carrots mix for these snowmen cookies.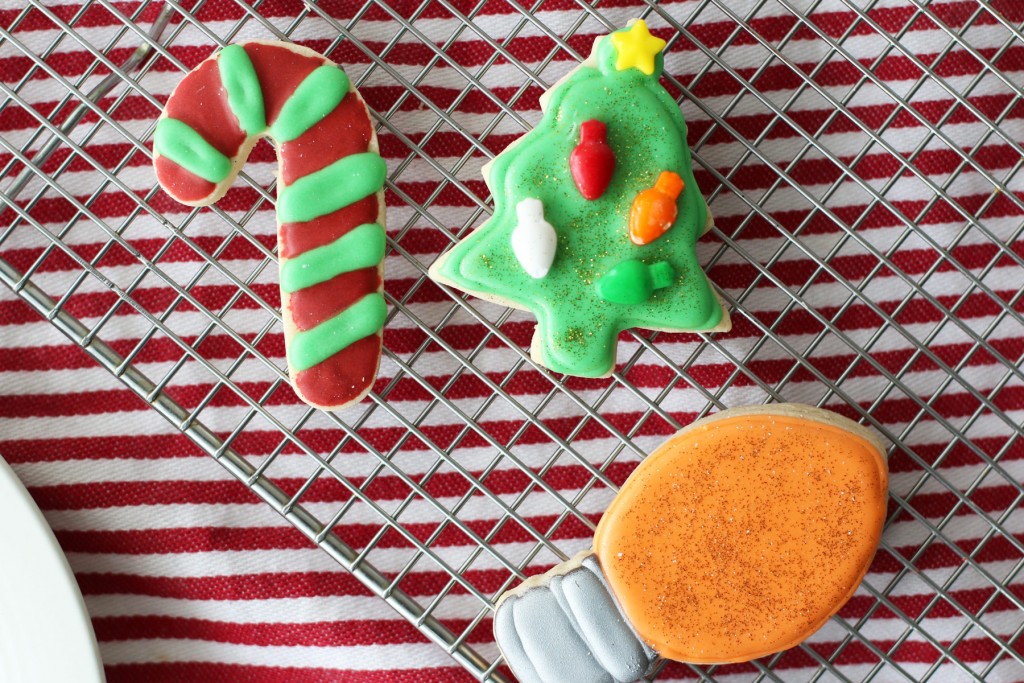 Ingredients
1 1/2 c granulated sugar
1 c shortening
2 eggs
2 tsp. vanilla
1 tsp. baking soda
1/4 c hot water
1 c milk
1 tsp. baking powder
1 tsp. salt
5 c flour (stir and level with straight edge of a knife)
Directions
Mix shortening and sugar until creamy. Add eggs and vanilla. Mix completely. Dissolve soda in hot water. Pour into mixture, blending well. In a separate bowl, combine flour, baking powder and salt. Alternate milk with dry ingredients, mixing thoroughly each time.
Cover and chill in refrigerator for at least one hour.
Roll out on floured surface 1/4″ thick and cut into desired shapes. Place on greased baking sheet.
Bake in a 375 degree oven for 7-10 minutes until set, but not overly brown. Tops of cookies should spring back when lightly touched. If an indent stays, bake cookies an additional 1-2 minutes. Cool. Frost and decorate as desired.
Make some ugly christmas sweaters: