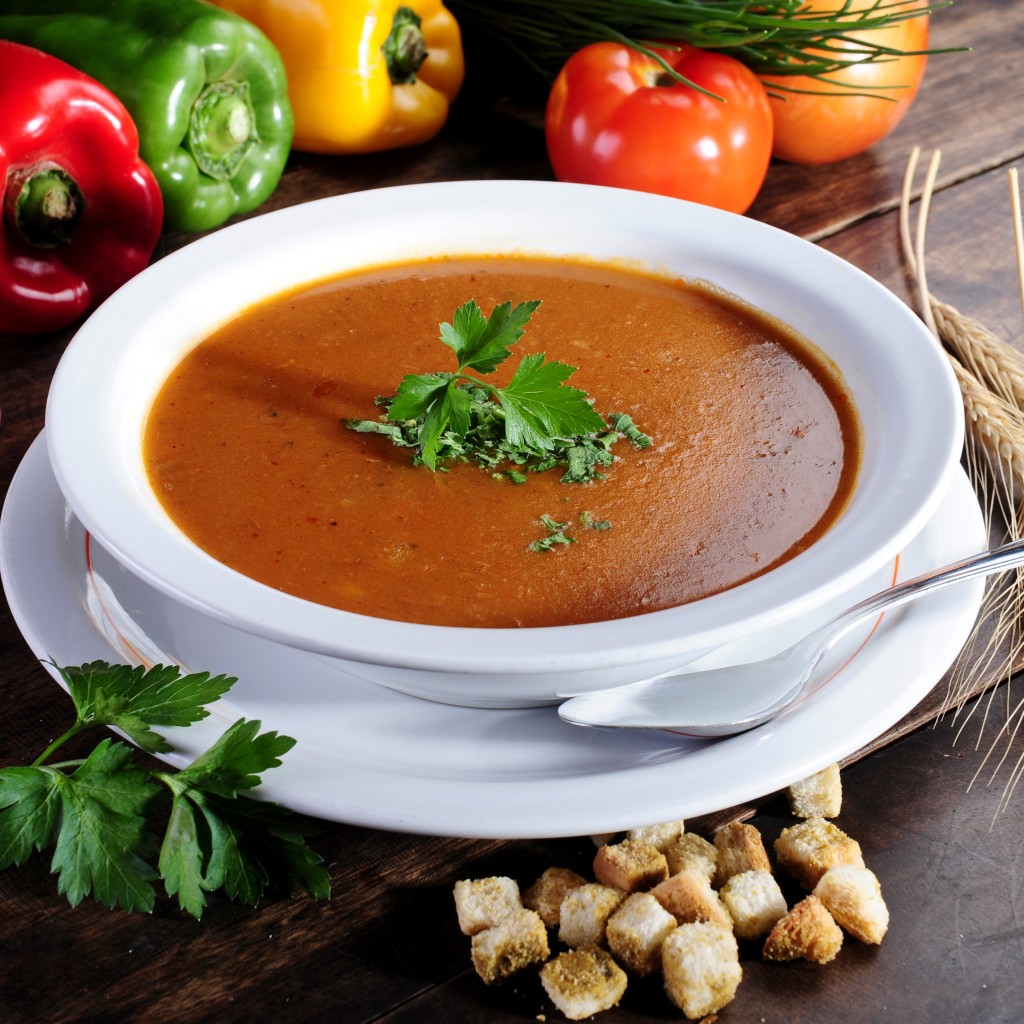 We are excited to post soup recipes all season long to supply a long-lasting supply of soul-warming easy meals. Our first post for our soup series is an easy tomato basil soup recipe.
Ingredients
4 peeled tomatoes (seeded and diced)
4 Cups of tomato juice
14 fresh basil leaves
1 Cup heavy whipping cream
1/2 Cup butter
Salt & Pepper to taste
Directions
Place tomatoes and juice in a medium pot over medium heat and simmer for 30 minutes. Puree the tomatoes, tomato juice, and basil leaves and return the puree to your pot and place over medium heat. Stir in the cream and butter. Season with salt and pepper to taste. Stir until butter is completely melted but make sure it doesn't boil.
Serve warm and add a swirl of sour cream on top of each bowl. Garnish with fresh basil or mint and enjoy!