Caramel apple bars are all of our favorite fall flavors baked into one satisfying bar.
Ingredients for Filling:
2-3 Cups peeled apples cut into 1 inch pieces
1/2 teaspoon cinnamon
Pinch of ground cloves
Dash of nutmeg
1 Tablespoon flour
Ingredients For Oatmeal:
1 stick of unsalted butter (set at room temperature 10 minutes prior to using)
1/4 Cup brown sugar (we added a little extra)
1/4 Cup granulated sugar
1 1/2 Cups oats (we prefer to not use quick oats)
1/2 teaspoon vanilla extract
1/3 Cup of Peter's Caramel melted (we were a bit generous with this measurement as well)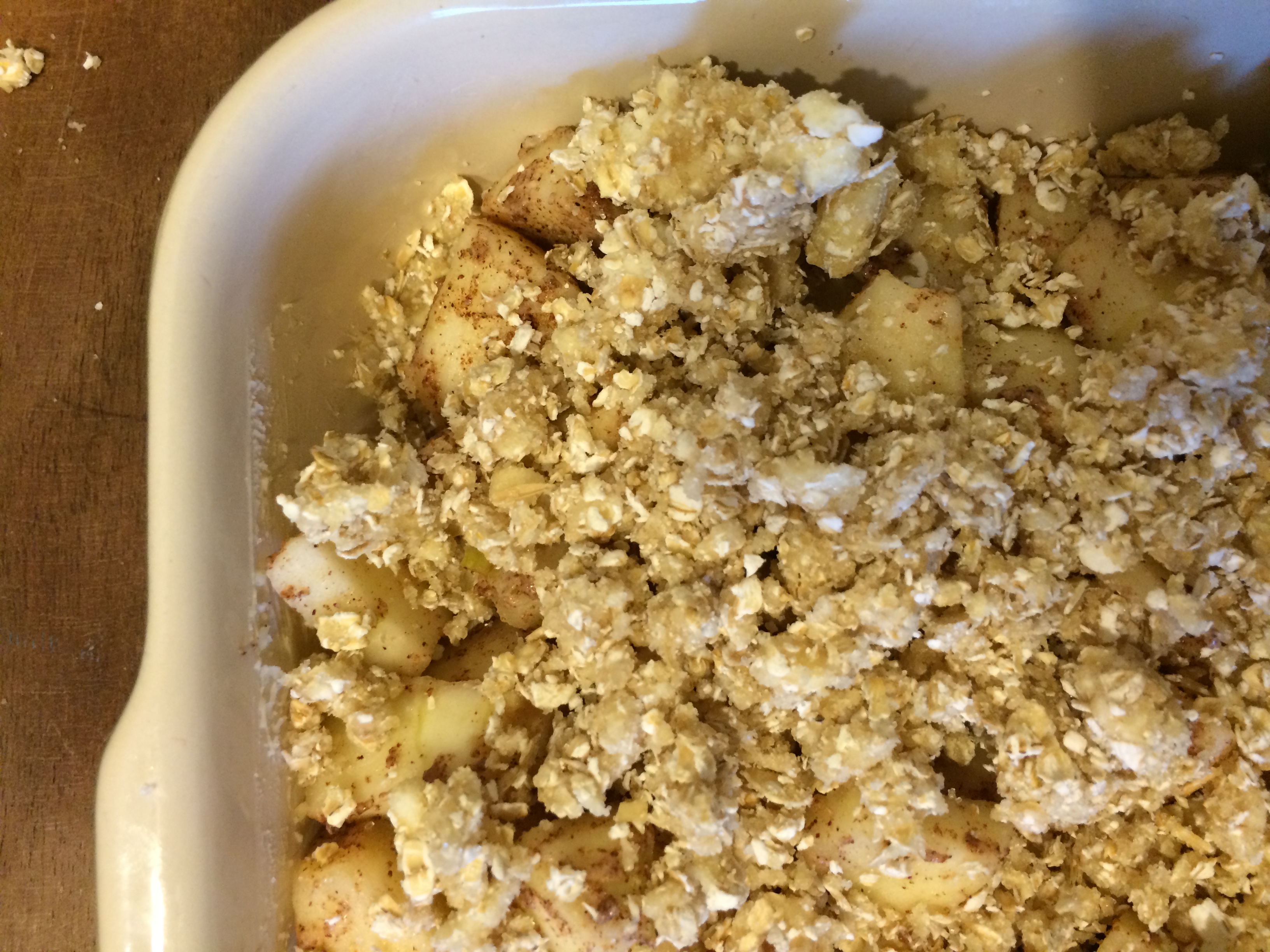 Preheat your oven to 350 F and grease an 8×8 pan. In a medium bowl combine your cinnamon, nutmeg, cloves, and flour and mix. Combine your chopped apples into your bowl of spices and mix briefly.
In a separate bowl combine butter, sugars, oats, and vanilla. Stir the mixture until you have a coarse breadcrumb texture. If you have some larger lumps that will be okay.
Pour 2/3 of the oat mixture into your 8×8 pan and press the mixture firmly until level. Pour the spiced apples over the oat mixture then sprinkle the remaining 1/3 of the oat mixture on top of the apples.
Place in the oven for 30-40 minutes until light golden brown. Allow your caramel apple bars to cool completely before cutting into squares. Drizzle more melted caramel over the top of the cooled bars.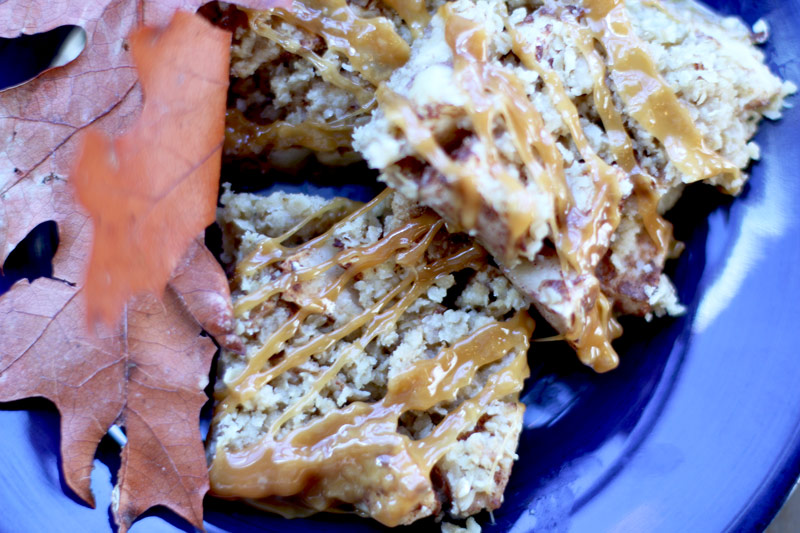 Enjoy!