Have extra berries lying around? Need a sweet topping for your Saturday brunch? Want to add a little extra to a dessert? Whip up a succulent fruit compote that will sweeten any dish and impress any guest.
Created in medieval Europe as a cheap and easy dessert, compotes became a popular household dish. Made with mostly fruit and sugar, compotes were traditionally flavored with a citrus, such as, lemon or orange, cinnamon, and vanilla. But, the great thing about compote is it's really hard to ruin. Pick any variation of flavors you like best, with a fruit or berry, and add sugar.
We decided to make blackberry compote to top angel food cake french toast. The flavor of the berries subtly complimented the citrus of the lemon for a melody of flavors so good we had to share.
What you'll need
2 cups berries (we used blackberries)
1/4 cup sugar
2 tablespoons lemon juice
1/2 teaspoon lemon zest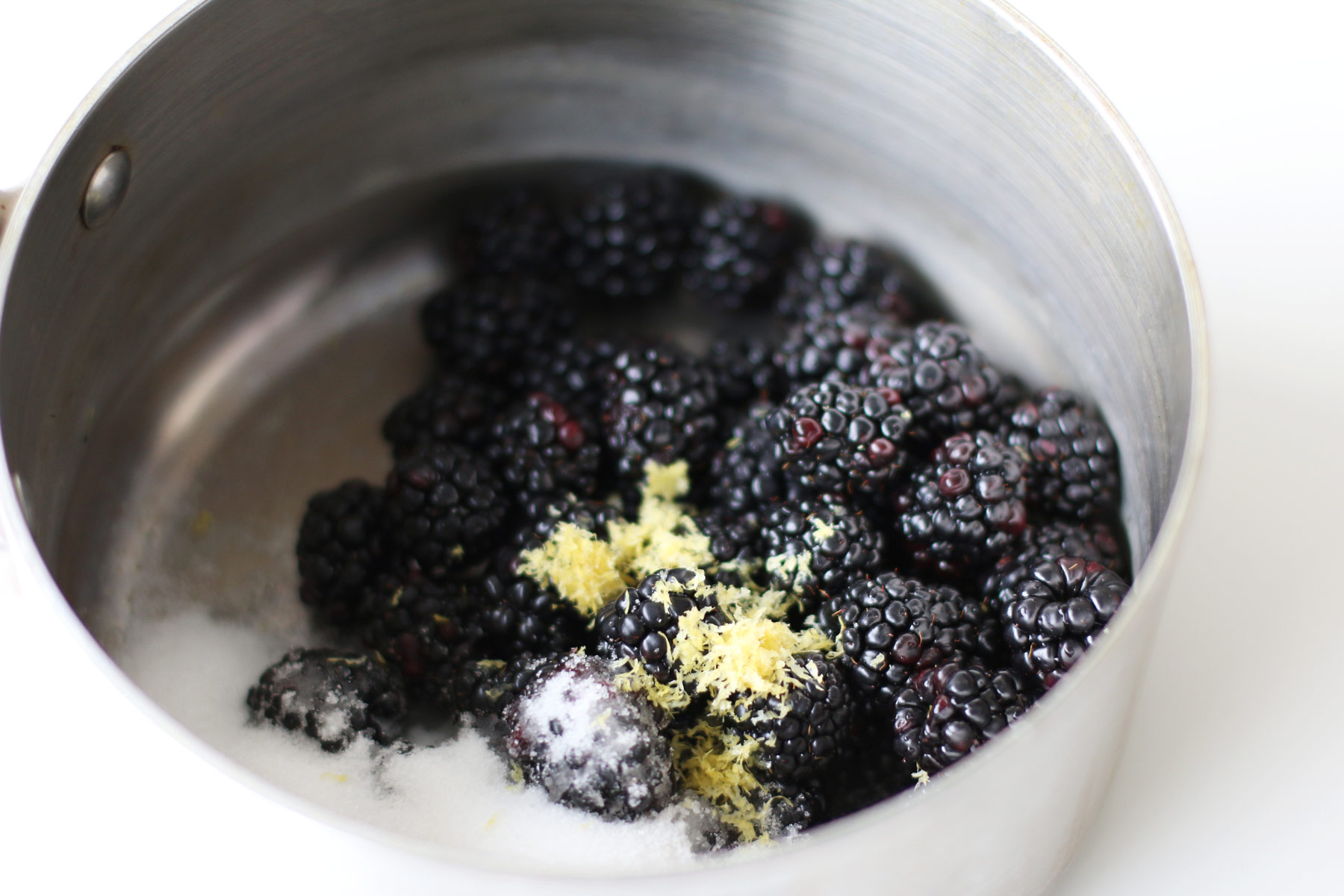 Combine all ingredients in a medium saucepan over medium heat. Cook for about 10-15 minutes, stirring occasionally, until thickened.
Use the compote to top french toast, desserts, or ice cream. We used some leftover angel food cake to make the french toast.
Gygi Pro Tip: Stale bread can be repurposed when turned into french toast. The egg batter mixture brings the bread back to life to make perfect french toast.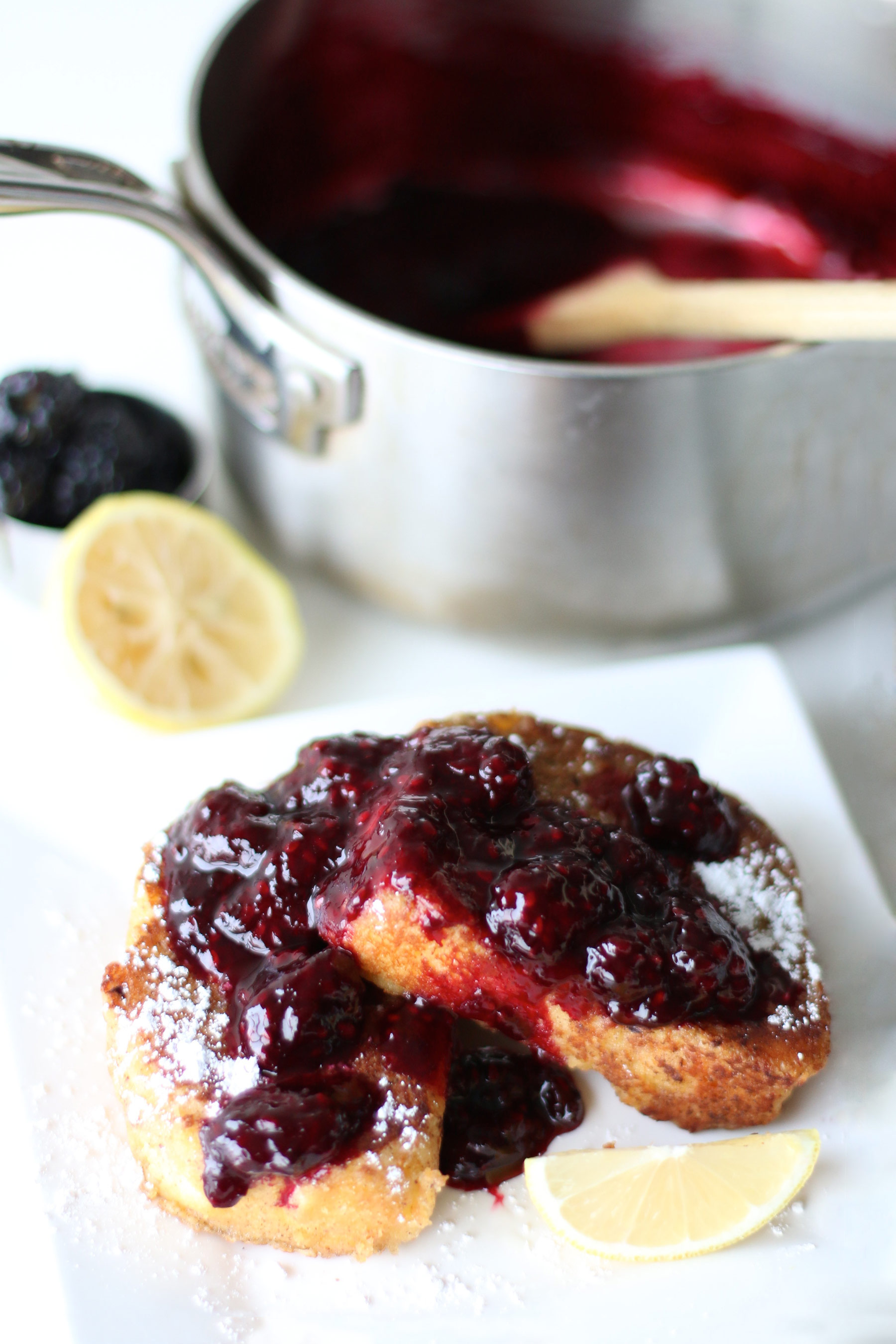 Enjoy!