Imagine the rich taste of a full bodied red wine mixed with the sweet crispness of a pear, both drizzled with dark ganache. Sound decadent? This recipe will make the perfect Valentines Day dessert, ending to a stressful day, or just give you a reason to spoil yourself a little. Not mention, the poaching process will make for a delicious, vanilla accented, scent waft through your home.
What you'll need
3 pears
One bottle of red wine
1/2 cup white sugar
2 tablespoons Gygi Mulling Spice
Zest of one orange, cut into strips
1 teaspoon Madagascar vanilla bean paste (or Madagascar extract)
To get started, wash and peel all the pears.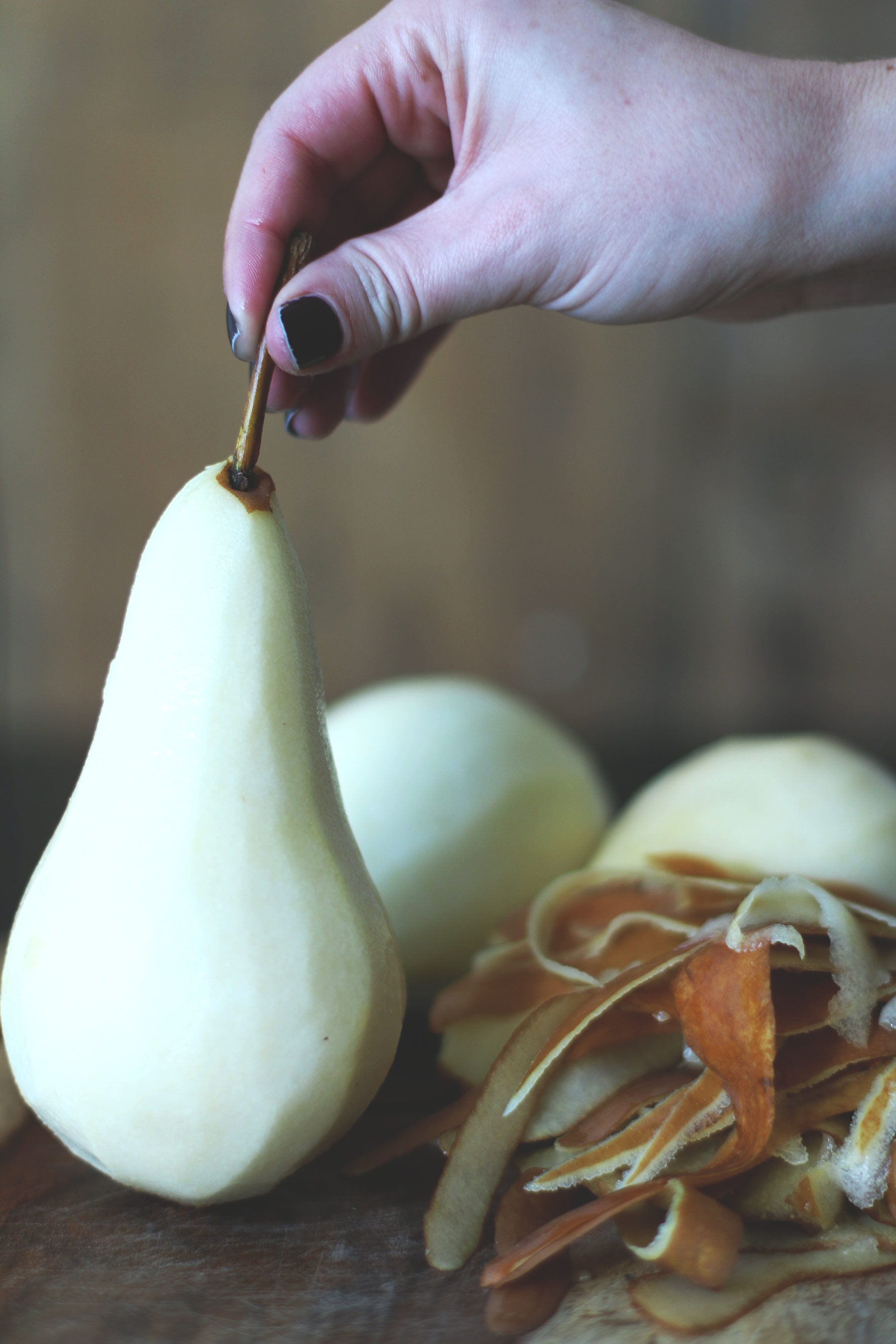 Combine all ingredients in a large saucepan over medium-high heat.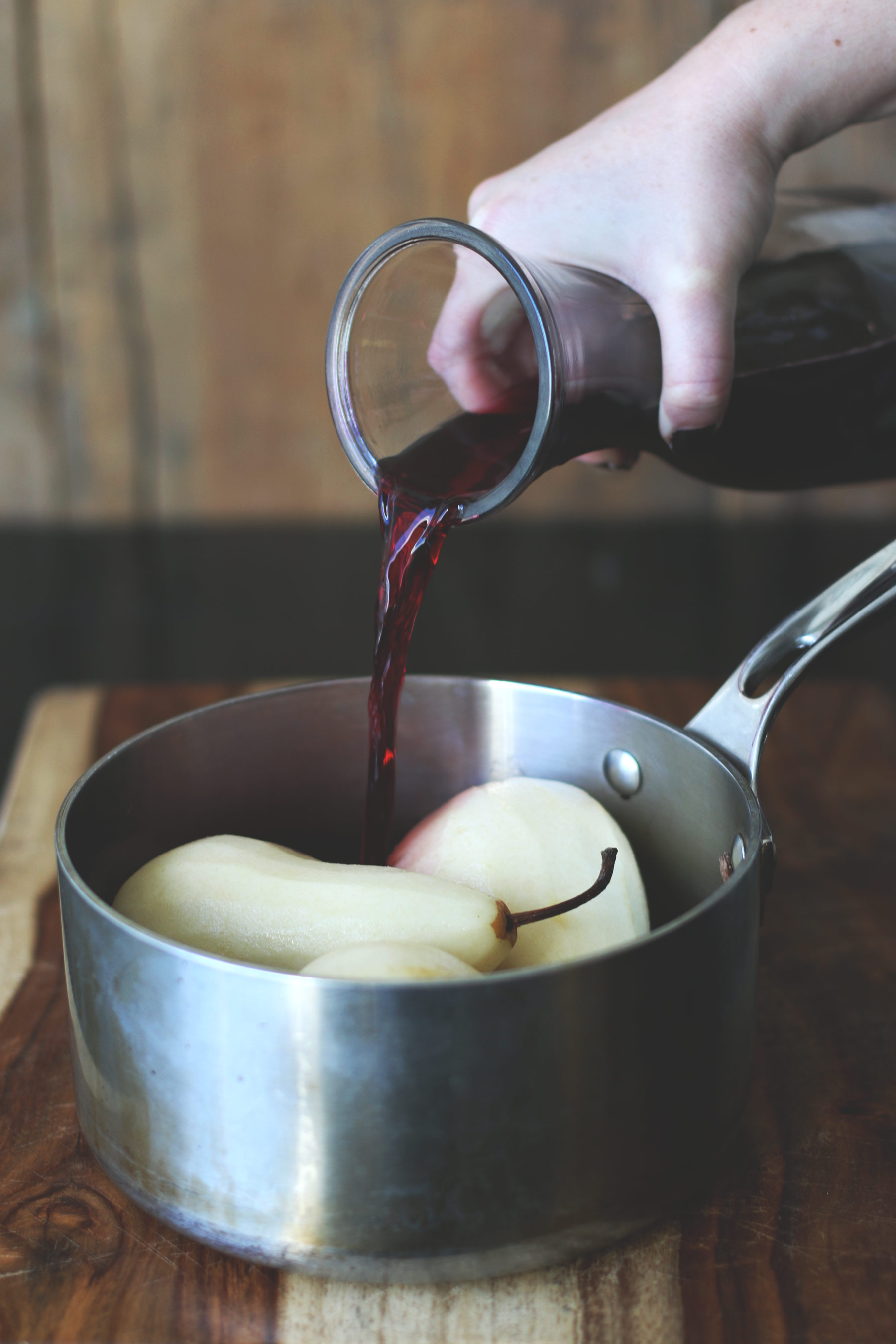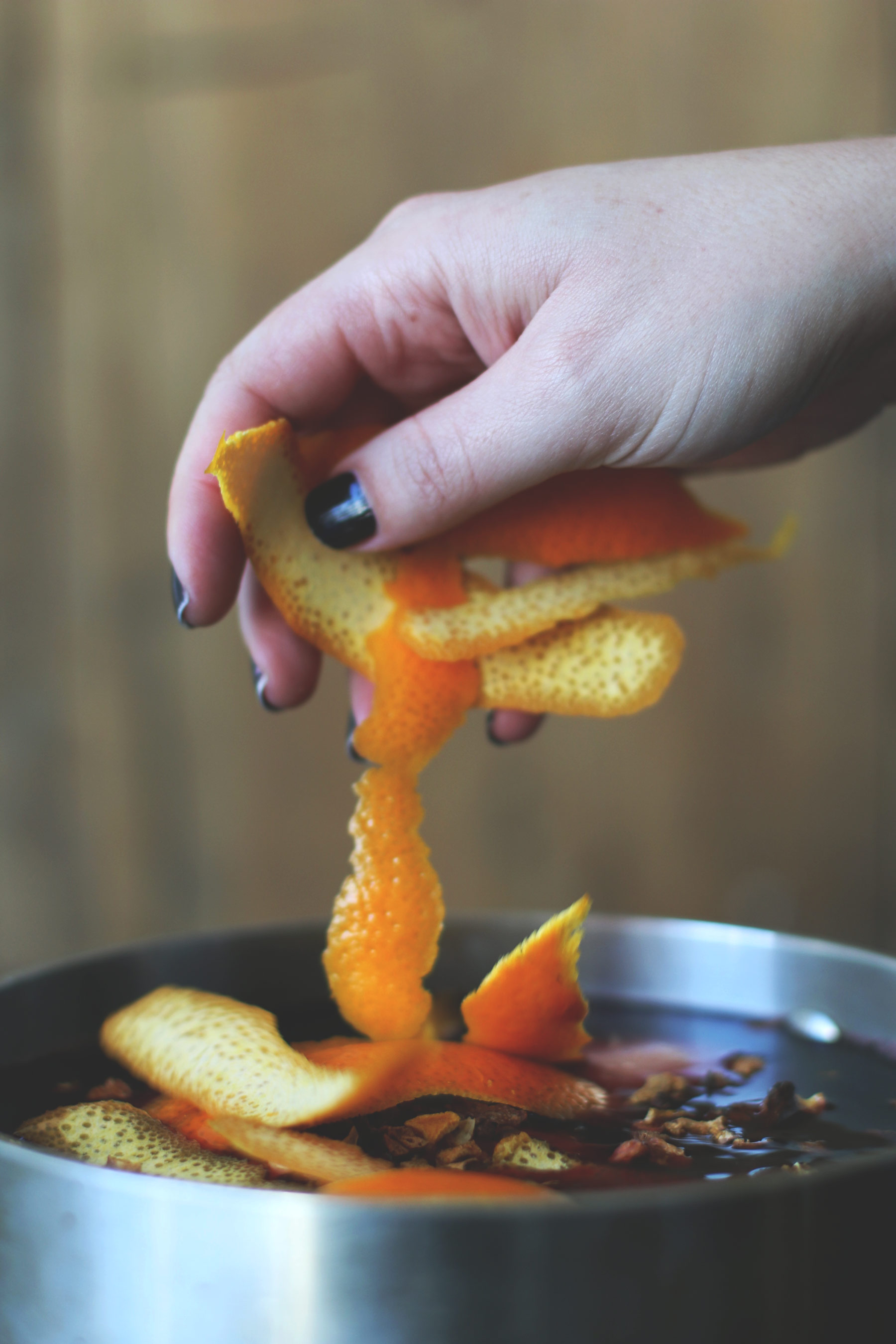 If the wine doesn't completely cover the pears, add a little water until the pears are completely covered (this will depend on the size of your pears). Bring to a simmer. Reduce the heat to maintain a simmer, and poach until the pears are tender, this will take about 45-50 minutes. Remove the pears from the liquid and set aside.
Gygi Pro Tip: Poaching is a cooking technique that involves submerging an ingredient, usually a delicate ingredient, i.e., egg, fruit, poultry, or fish, into a liquid, such as, water, milk, stock, or wine.
Poaching is considered a moisture cooking technique that uses relatively low temperatures ranging from 160-180 F. This is usually the stage before simmering, or barley simmering. The key to properly poached food is to ensure it is completely submerged in liquid.
Strain the remaining poaching liquid into a large pot and cook over high heat until reduced to about 1 to 1 1/2 cups. Drizzle the syrup over the pears. Serve warm.
To add that extra dose of sweetness, make a rich dark chocolate ganache to drizzle over the pears.
What You'll Need
Callebaut Dark Chocolate snaps
Heavy whipping cream
Use a 1:1 ratio for the chocolate and cream. For more of a detailed ganache instruction read our Chocolate Tips and Recipes From The Chocolate Extravaganza.
Enjoy!