The classic lemon meringue pie. We couldn't skip out on this beauty, with it's peaks of whipped meringue on top, this pie screams nostalgia.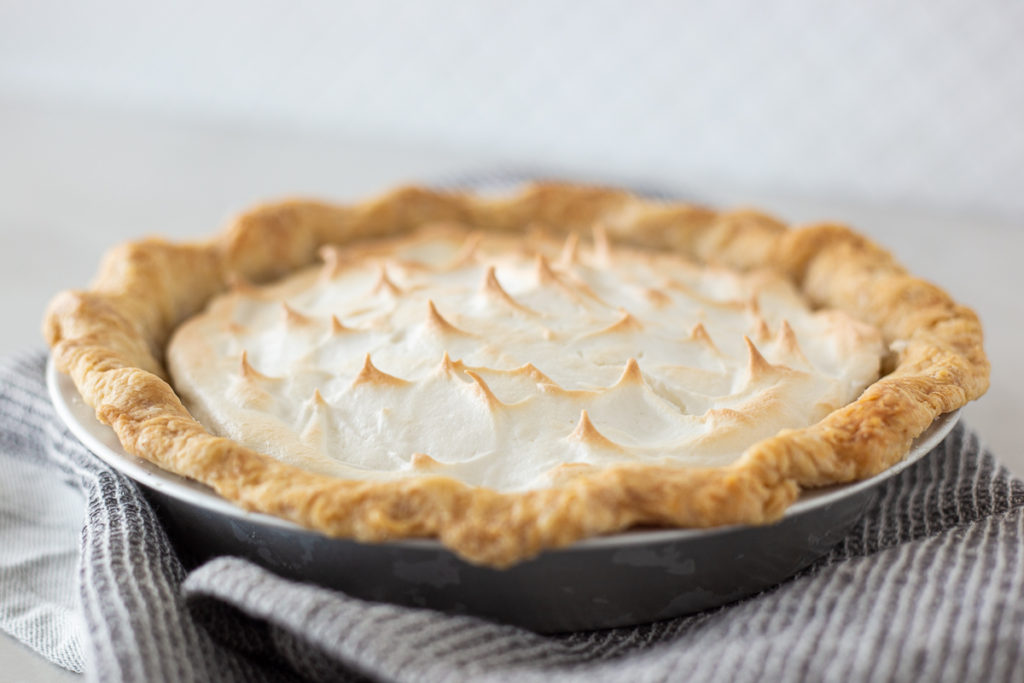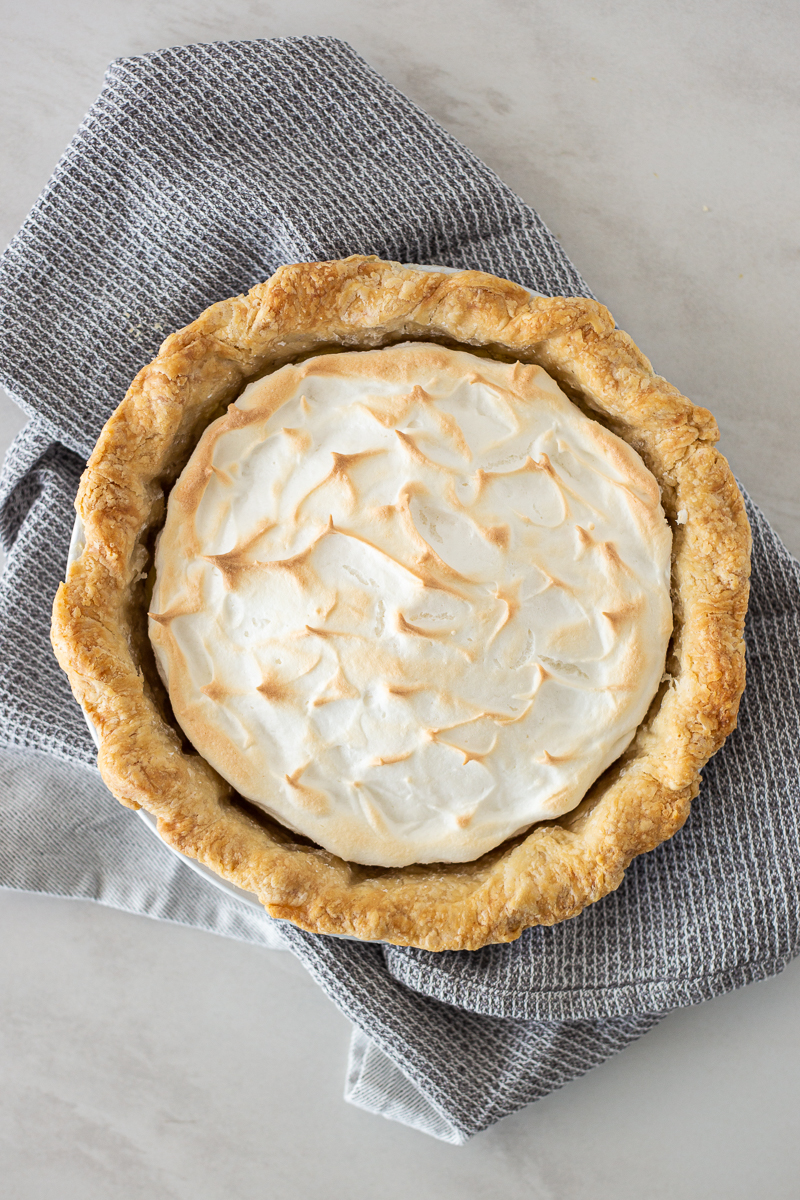 Print Recipe
Lemon Meringue Pie
This classic recipe feels fresh on a summer day, and nostalgic cooked up with your Thanksgiving spread. It's always a crowd pleaser.
Ingredients
FILLING:
2 large lemons
2 eggs
3 egg yolks
6 Tbsp sugar
6 Tbsp butter, cut in 6 pieces
MERINGUE:
6 egg whites, at warm room temperature
½ tsp cream of tartar
6 Tbsp granulated sugar
½ tsp vanilla extract
Instructions
1

Preheat oven to 375°F. Parbake your favorite pie crust (search pie crust on the blog for our recommendations!) Start by rolling crust into a 12 inch circle, then lay in 9" pie plate. Trim the end, and fold under and crimp around the edges. Prick the bottom and sides with a fork. Freeze crust in the pan for 20 minutes.

2

Zest the lemons, and juice them into a bowl.

3

In a saucepan, beat the eggs, yolks and sugar until just mixed. Stir in the lemon juice and zest, then the six tablespoons of butter.

4

Over medium heat, cook, while stirring constantly until the mixture comes together and thickens enough to coat a spoon. Take off the heat and let it sit until the crust is ready.

5

Remove frozen crust from freezer, line with a square of parchment paper or foil. Fill with weights (beans, pie weights, rice) and bake for 20 minutes. Remove the weights, dropheat to 350° and bake until the shell is light golden color, 12 to 15 more minutes. Set aside and let it cool slightly.

6

Spread the prepared filling in the shell and bake for 10 to 15 minutes or until the filling is just set. Remove pie and let cool while you make the meringue.

7

Change the oven temperature to 375°.

8

Make the meringue. Beat the egg whites until frothy, add the cream of tartar and continue beating until rounded peaks form. Beat in sugar and vanilla.

9

Spread the meringue over the filling, making sure it meets the edges of the crust to make a seal. Use the back of a spatula or tip of a knife to swirl in a design on the meringue, pulling the topping upward to form little spikes. Bake for about 10-15 minutes, or until the meringue is lightly browned.

10

Let the pie cool about 2 hours before slicing, but don't refrigerate.
For a more full pie, you can definitely double the filling or double the meringue on top. Just simply adjust the ratios to fit your flavor preference, and enjoy!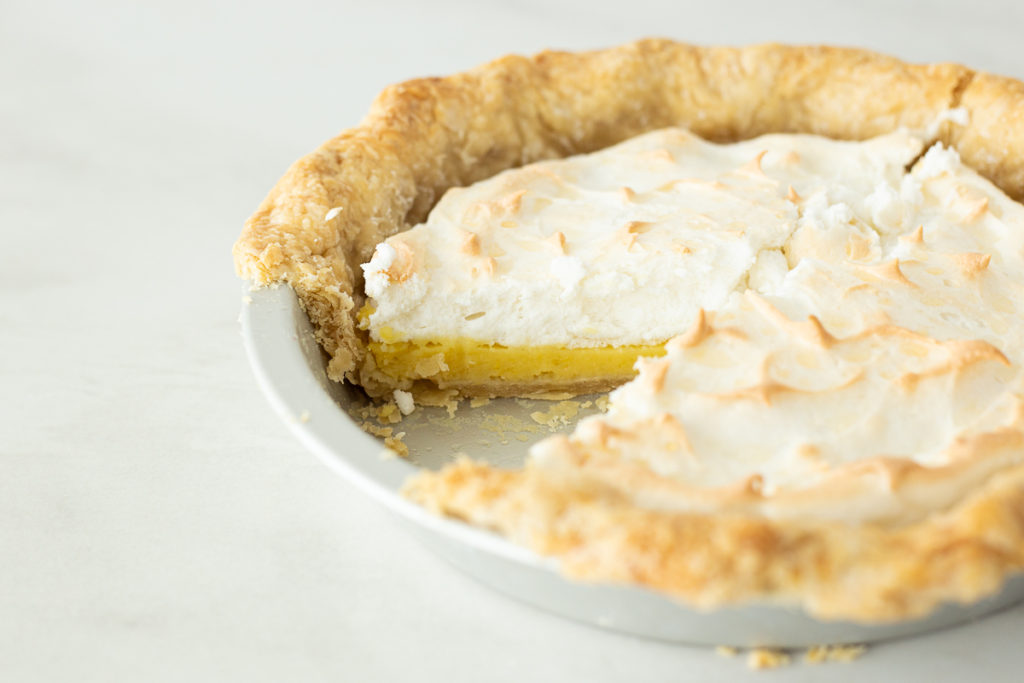 ---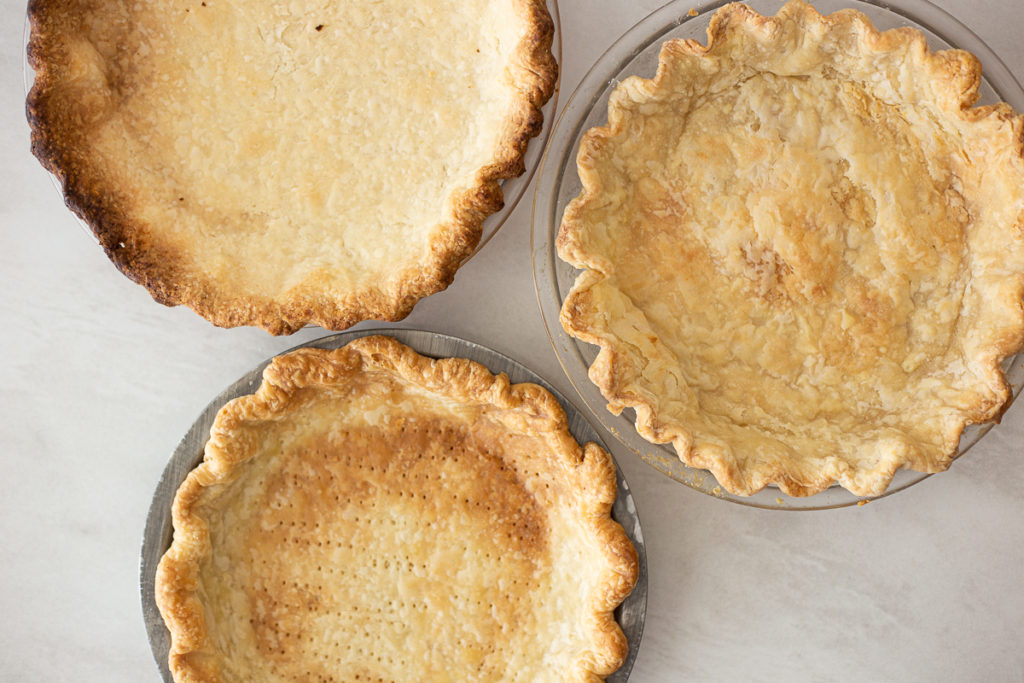 ---