Trust us here.  We couldn't do a feature on pies without taking a moment to spend some time with our personal pie expert, our Grandma Foote. Heather and Connie (we're sisters on the editorial team!) grew up watching, and enjoying pies made from Grandma's kitchen. Feeding others is her love language. She used to help at a family cafe where she helped with the food, dishes and sharing love. And now you can't enter her house without eating something tasty from Grandma's kitchen.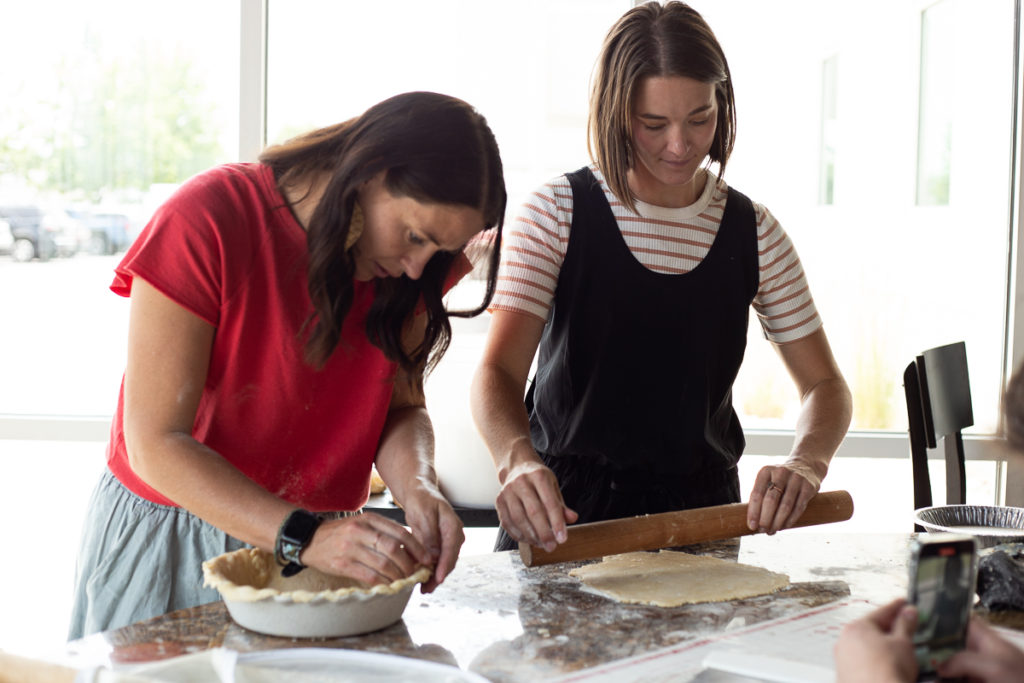 Now, don't be surprised by the quantity. Grandma makes this as a large batch in a 5 gallon bucket. She says it only gets better the longer it sits. This will make about 25 single pie crusts (about ¾ cup per pie crust) , and then you'll have pie crust on demand for any occasion. She keeps it simple, doesn't worry about temperature, overhandling or overworking, and she doesn't refrigerate it! She's kept it in the bucket for over 4 months and it has never spoiled! Talk about meal prepping. 
Print Recipe
Grandma's Lard Pie Crust Recipe
This recipe comes straight from Grandma's kitchen. Make a big batch of crust, and you'll be ready for pie all the time.
Ingredients
19 cups flour
¼ cup sugar
3 Tbsp salt
1 tsp baking powder
1 tsp baking soda
1 cup powdered milk
2 lbs lard
Instructions
1

Add all ingredients into a large bucket. Mix lightly, rubbing between the palms of your hands until just well blended.

2

One large handful makes one pie crust (about ¾-1 cup). Scoop out as much as you need, and add 1-2 Tbsp of water at a time to moisten it up.

3

Roll and place in a pie tin. Bake 400° for 10 minutes for a single crust.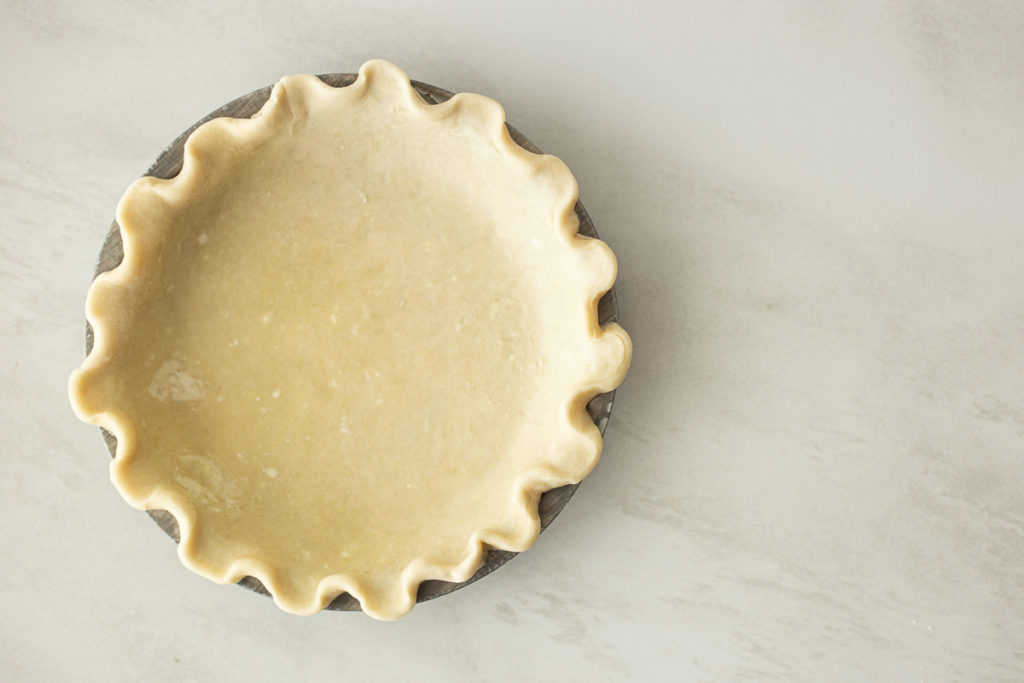 Want to see some of our other favorite pie crust recipes? Check them out here.
THE GYGI GUIDE TO PIE has all our best pie resources in one place. Check it out here.