Starting with something as simple as flour, fat and water- we love keeping our pies basic and classic. Using grandma's recipe feels good, and that's mostly because it tastes good! But there are some great tools to add to your pie making cabinet to make the process just a little more fun (and easy!)
---
How do you blend in the fat? Pastry Cutter vs Food Processor vs Your Hands
The point of cutting the fat is to create smaller bits of air that will melt and create steam in the oven. The size and distribution of the fat is a big part of the dough making process. There is much debate about cutting fat into pie crust using a pastry blender, food processor, or even your hands.
The key to perfect pie is the temperature of your ingredients. A pastry blender can help you maintain a cooler temperature as it allows for less contact between you and the dough. The pastry cutter has blades that cut through cold butter or shortening to create any sized pieces you are looking for. Using a pastry blender allows you to cut the dough perfectly, without overworking it.
For a hands-off version, the food processor can get the job done quickly. While it may be faster, the goal is to leave some of the pieces of fat coated in flour to achieve that flaky texture. Using the food processor can over blend your fat, leaving your crust more tough. If you tend to over pulse your dough, use the Paste Crust version.
Hands
This method takes us back to grandma's kitchen. There are some bakers who swear by blending in the fat using your hands. This gives you a lot of control, as you gently use your fingers to break up the pieces of fat to the perfect size by pinching them between your fingers, and carefully coating the fat in flour. A little messy, but definitely full of love.
---
---
---
---
---
---
Pie Pans: A Gygi Test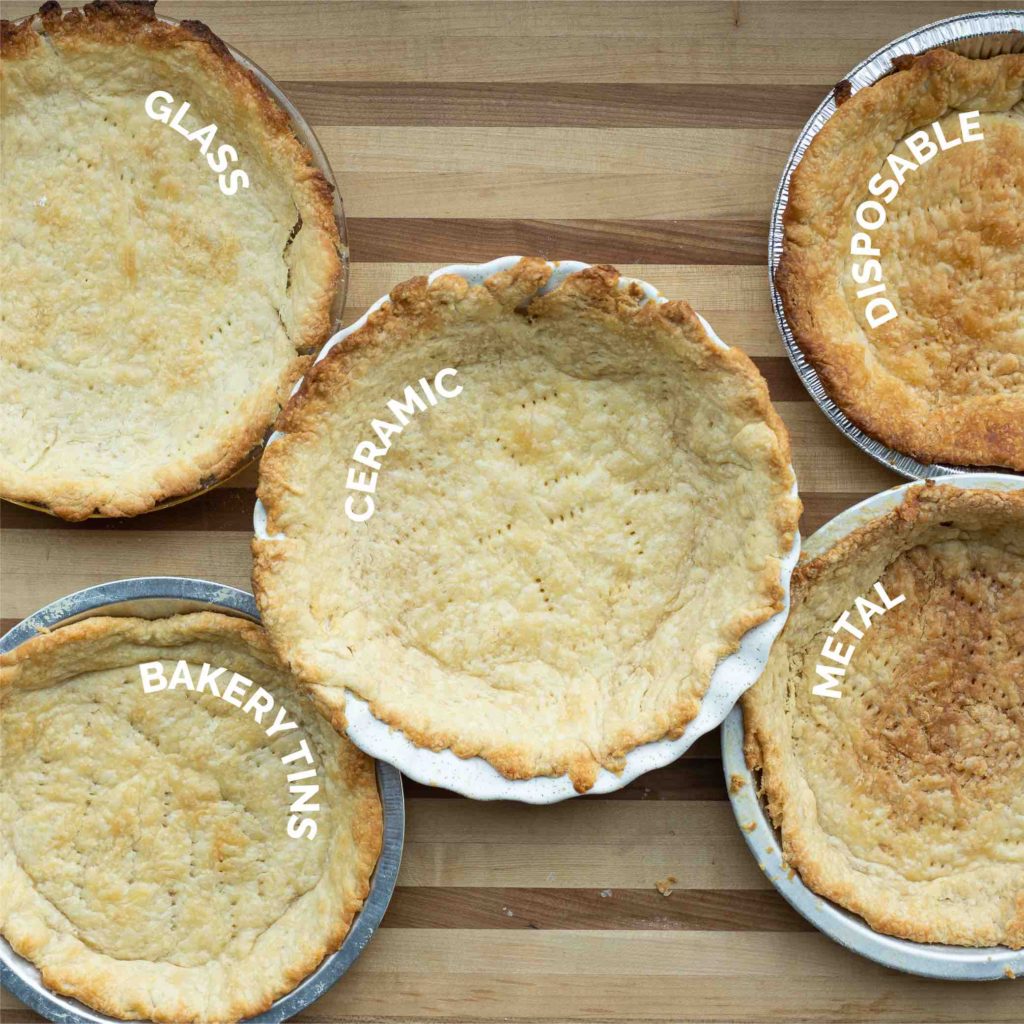 THE PROOF IS IN THE PAN
We set out to discover if it really matters which pie pan we use when baking up our favorite pie recipes. So we used the same all shortening pie crust and baked these pies in the same oven, for the same amount of time, without pie weights to see if the pan would make a difference in how these blind baked crusts turned out.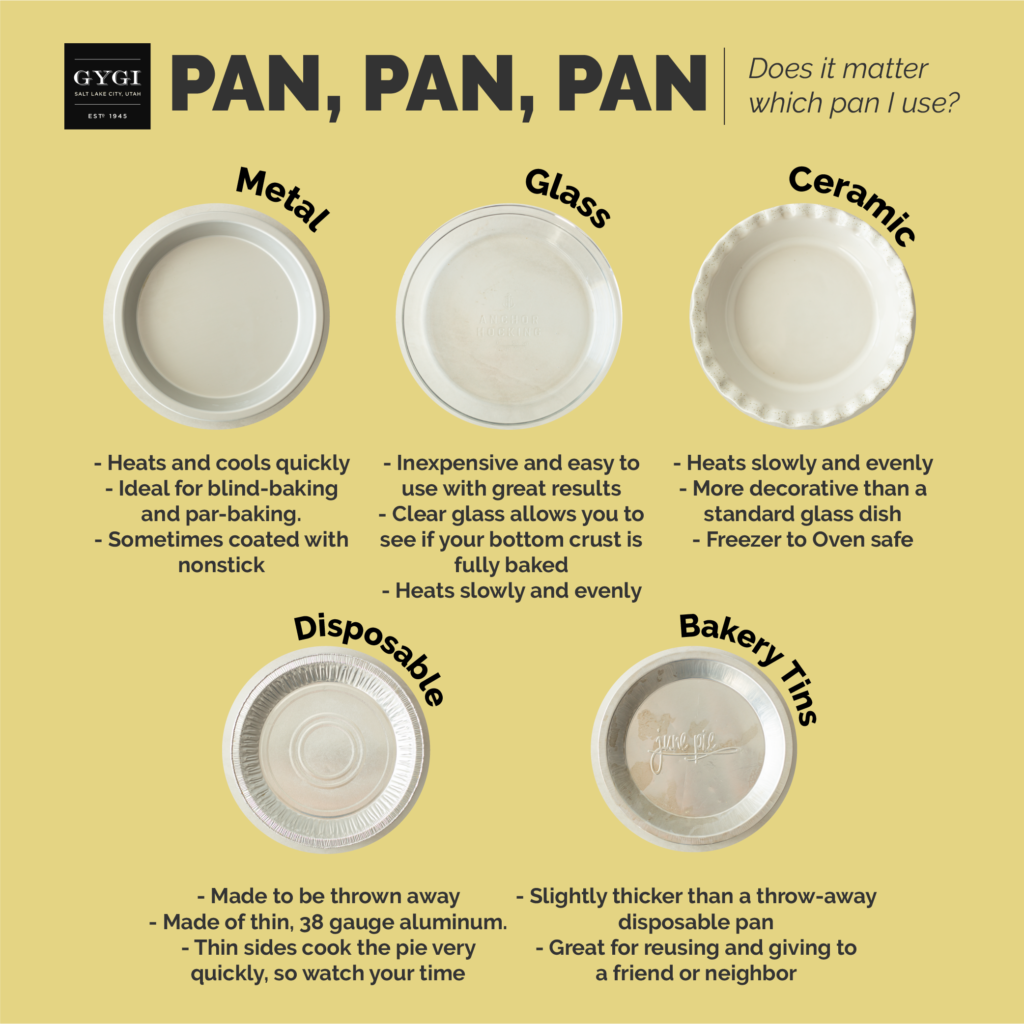 While your hands and a simple pie plate is all you really need to bake delicious homemade pie flavor, we hope a few of these tools can help you enjoy the process and love found in a fresh pie right outta the oven.
---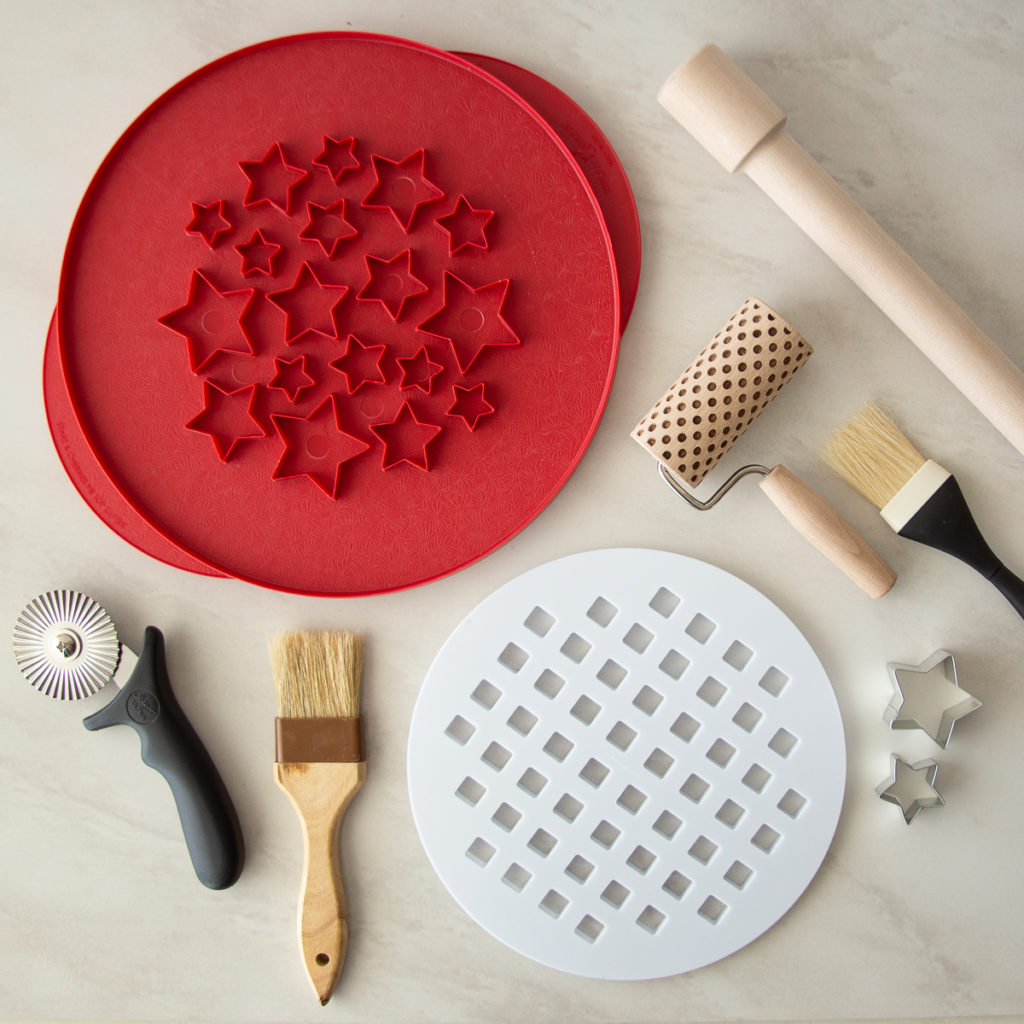 For the Gygi Guide to Pie, click here.