We love our kitchen tools to be versatile. We want them to earn their keep in the cupboards of our kitchens. So, it is in this spirit that we rejoice in sharing a few crafting uses for our candy molds.
CRAYONS
You an easily recycle your old crayons. Cut away the torn wrappers, break into small pieces, and melt in your desired mold.
A few tips…
Be sure to use a mold that can withstand heat – stay away from the clear plastic molds.
Crayon wax is hard to remove. Once you've made crayons in your molds, they should be designated for crayon making.
Place your mold on a sheet pan lined with parchment paper. Again, crayon wax is hard to remove.
Check out this post from HGTV for more details.
SOAP
These soap jellies bring whimsy to your hygiene routine! Using common household items (shower gel, gelatin, water!) you can easily create these cutie little soaps.
Think of all the fun colors and scents you could create!!!!! Check out this post from Buzzfeed for more details. 
Our molds can also be used with other soap mixtures. These soap gemstones from Poppytalk are gorgeous.
And those little gold stars – edible glitter!!! Brilliant!
BATH BOMBS
Making these bath bombs are another great way to utilize your molds. The possibilities are endless with scents and colors – but also shapes! Any of our molds would be suitable for making bath bombs.
Check out this post from Make Life Lovely for the details. She also has the cutest printable tag – Hello Valentine's Day gifts!!!!!
Bath bombs use citric acid – which can be hard to find and is extremely expensive in the grocery store. We sell it in bulk and the price can't be beat. Check it out here.
These bath bombs include dried rose petals – hello glamour!!!! I can think of so many loves in my life who could use a little extra pampering. I think these just might do the trick.
CEMENT
Take your crafting to another level with these cement hearts! (Be sure to use cement, not concrete. It has rough pebbles in it.)
Using cooking spray, you can pour cement into mold and it will be easily released when it hardens. Amazing! Check out the directions from Blog A La Cart.
Stick a few magnets in the cement, and you have cute decorations for your fridge! Details for the project can be found here: At Home In Love.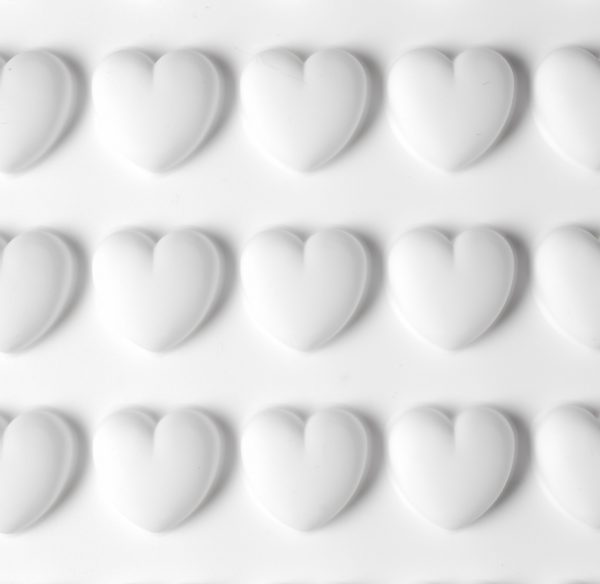 Which of these projects will you start with?