St. Patrick's Day is just around the corner. And to kick things off, we thought we'd show you how to make your own mint chocolate mustache.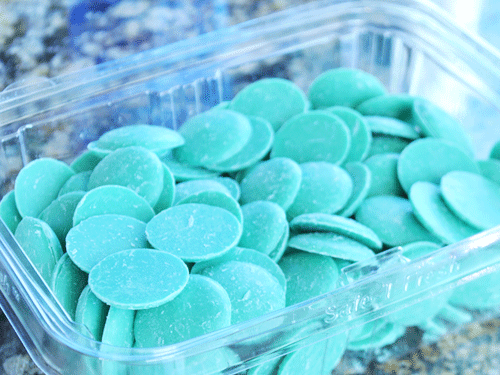 How to Make a Mint Chocolate Mustache:
Here's what you will need:
Your choice of Guittard A'Peels. We went with mint green (for obvious reasons) and it had a nice mint-y flavor. But we also used Vanilla A'Peels and dark chocolate.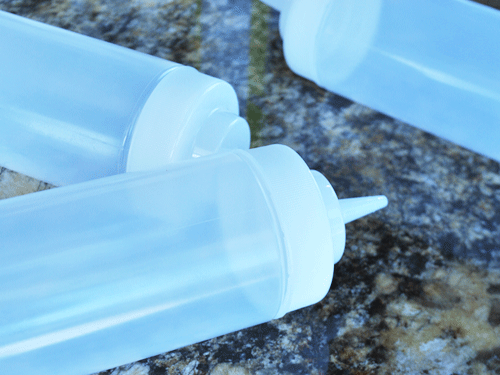 You'll need some squeeze bottles + some tall cups that they will fit in.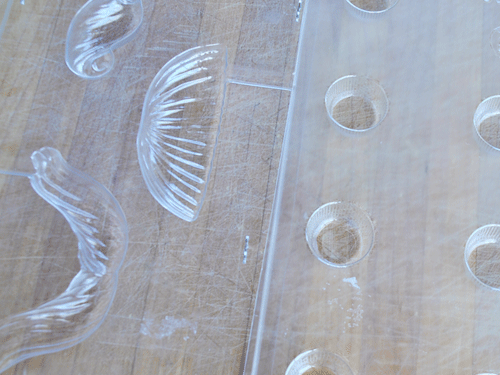 Mustache molds are must.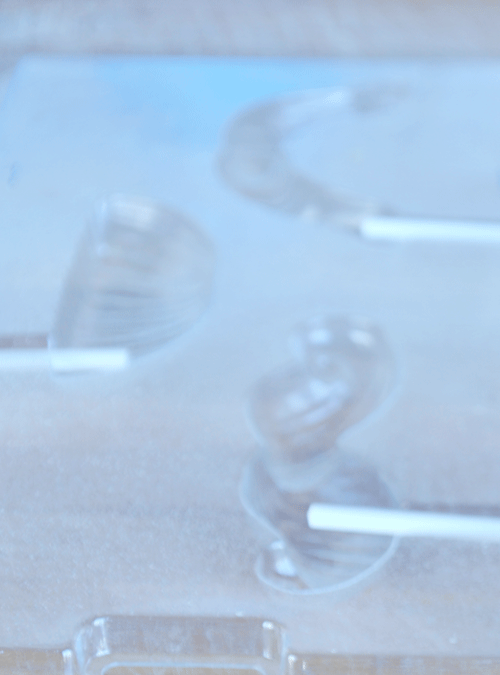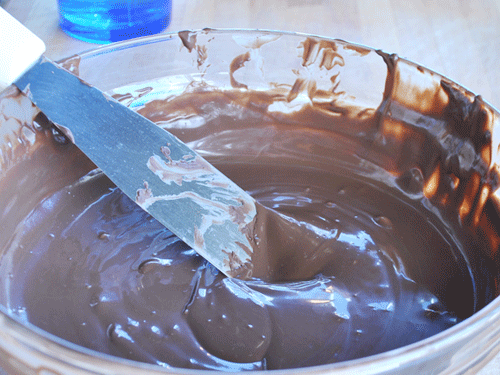 Melt the A'Peels using the 20 second rule.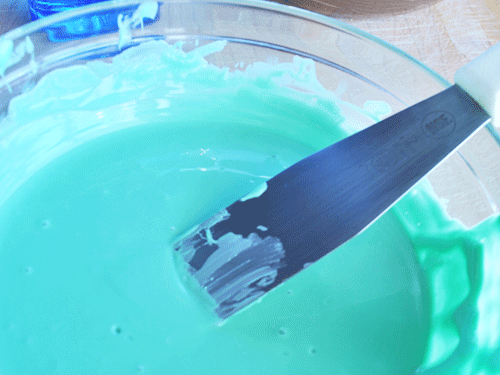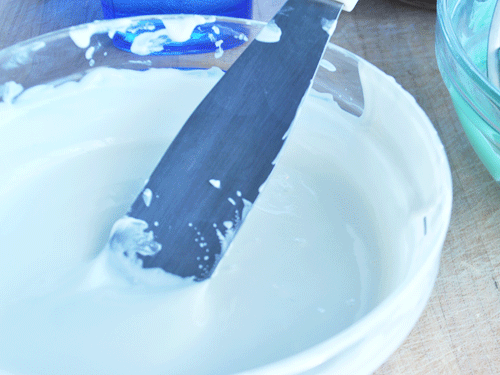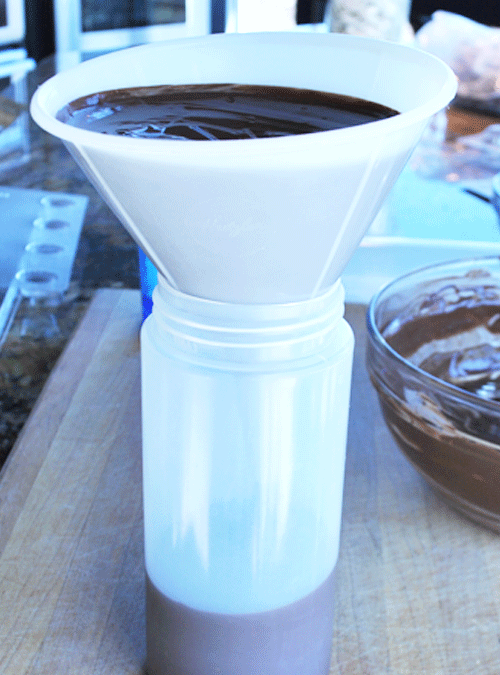 When the chocolate is good and melted, pour it into the squeeze bottles using a funnel.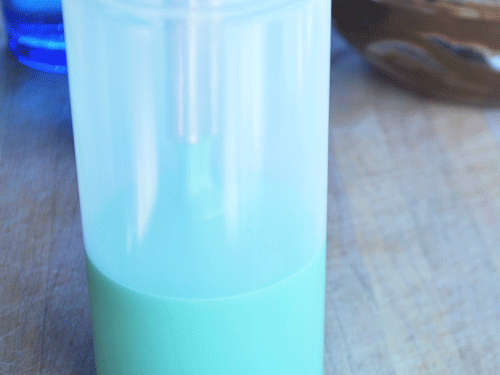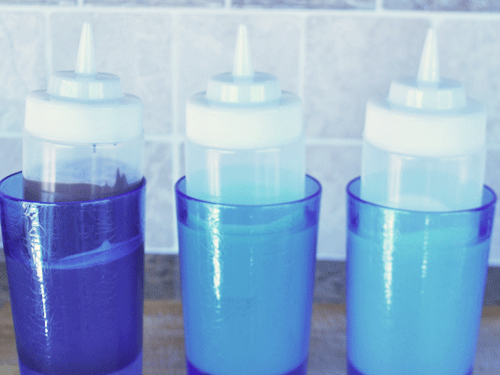 Fill each cup about 2/3 of the way full of hot water and place the squeeze bottle in. This will keep your chocolate warm and melted so that it is easier to pour into the molds. (Caution: Remember that water causes chocolate to seize. So be sure to wipe each bottle off when you take it out of the cup. Make sure that none of the water gets inside each mold.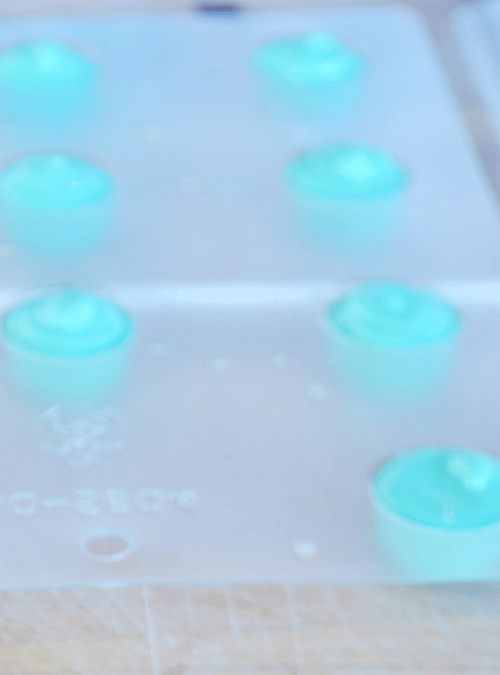 Squeeze the chocolate into the molds and walk away.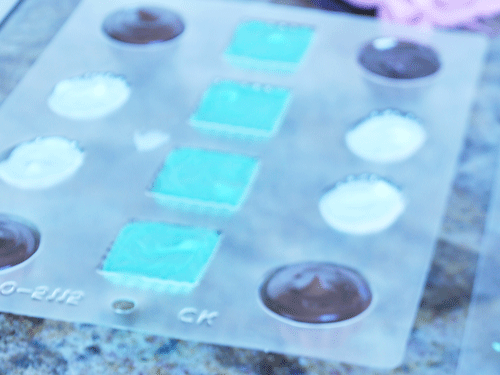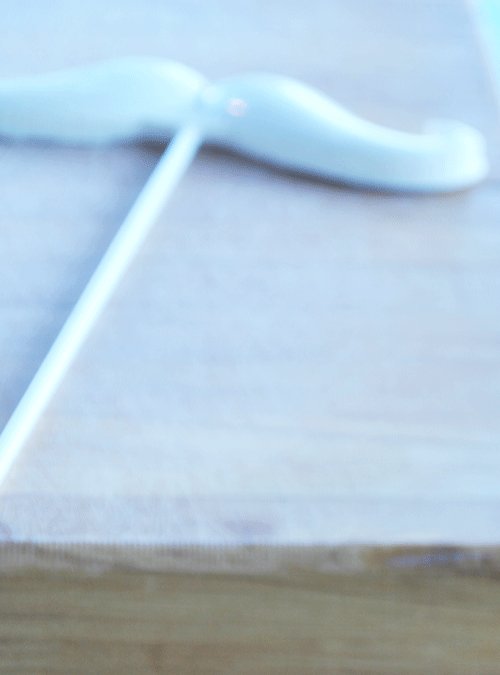 You'll know the chocolate has set when you touch it and it's not tacky. When it's ready, turn your molds over and gently pop the chocolate out. (Caution: Don't let the chocolate fall far from the mold onto the counter. If the distance is too great, the chocolate will break when it hits the surface.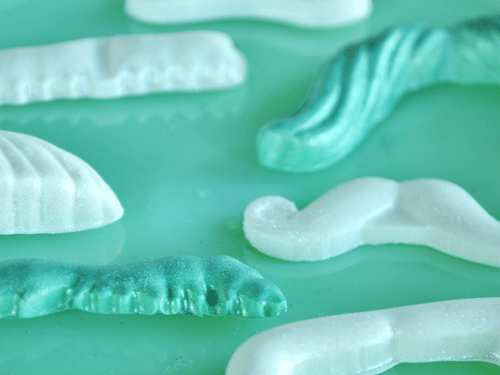 That's it! You have a chocolate mustache!
To finish it off, we used luster dust. (That's the glittery touch that you see). See how it sparkles!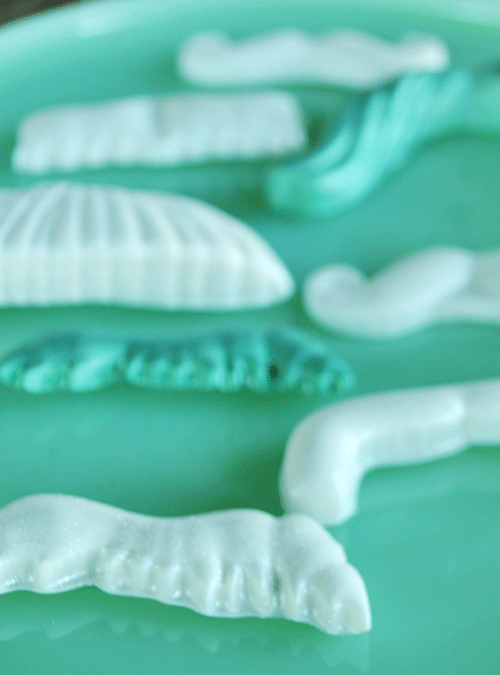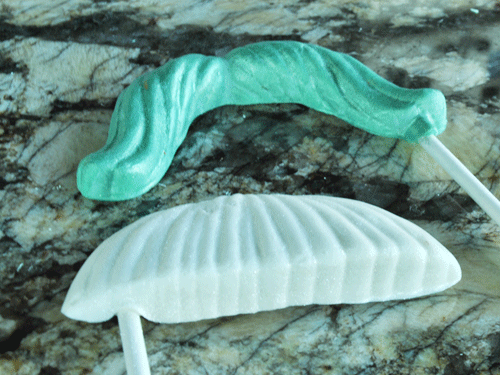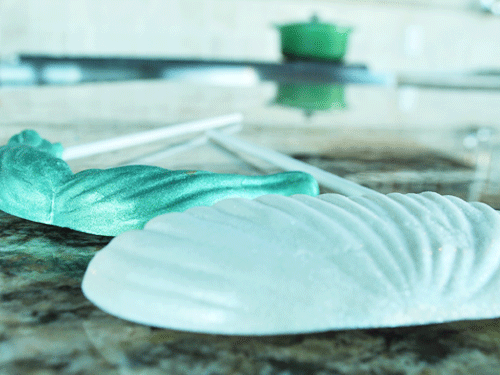 Kids have a lot of fun helping to make anything with chocolate molds.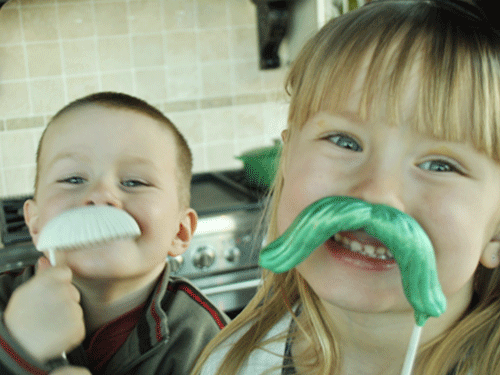 What molds do you like?