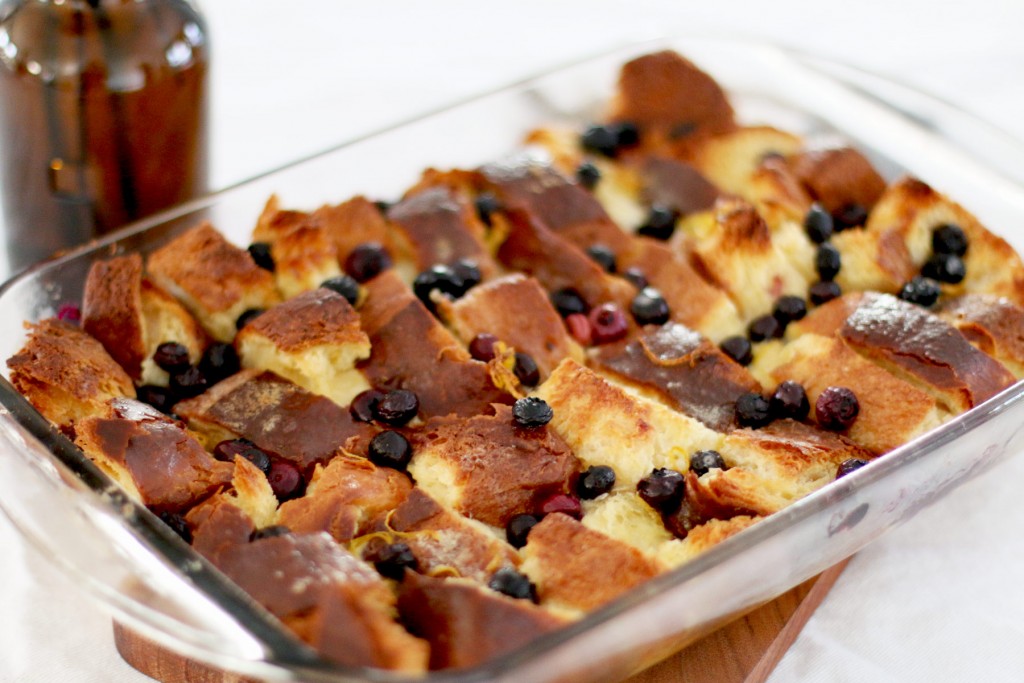 If you want a stress-free brunch, try our Overnight Brioche French Toast Casserole with lemon and blueberries. Make it the night before and pop it in the oven in the morning.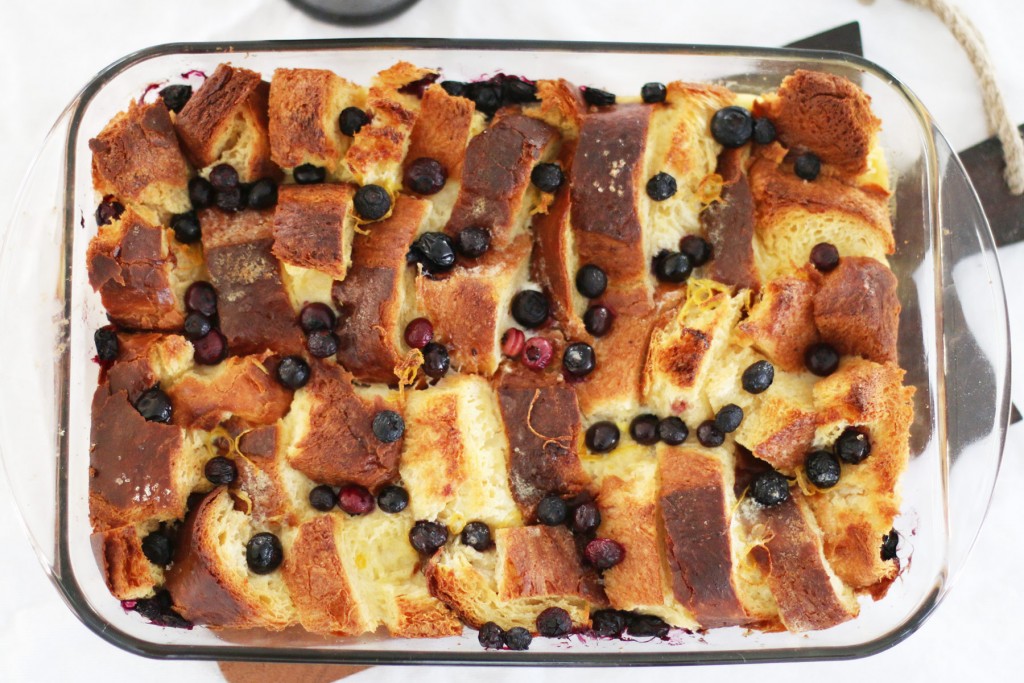 If you need the oven to make other things like bacon or a frittata, make this first. It doesn't need to be served hot, and can sit out for some time. Just cover it with a flour sack towel, so it stays warm and doesn't sweat. If the tops of the bread look dry, don't worry. The french toast casserole, or strata, or even bread pudding – whatever you call it – will be incredibly moist and delicious.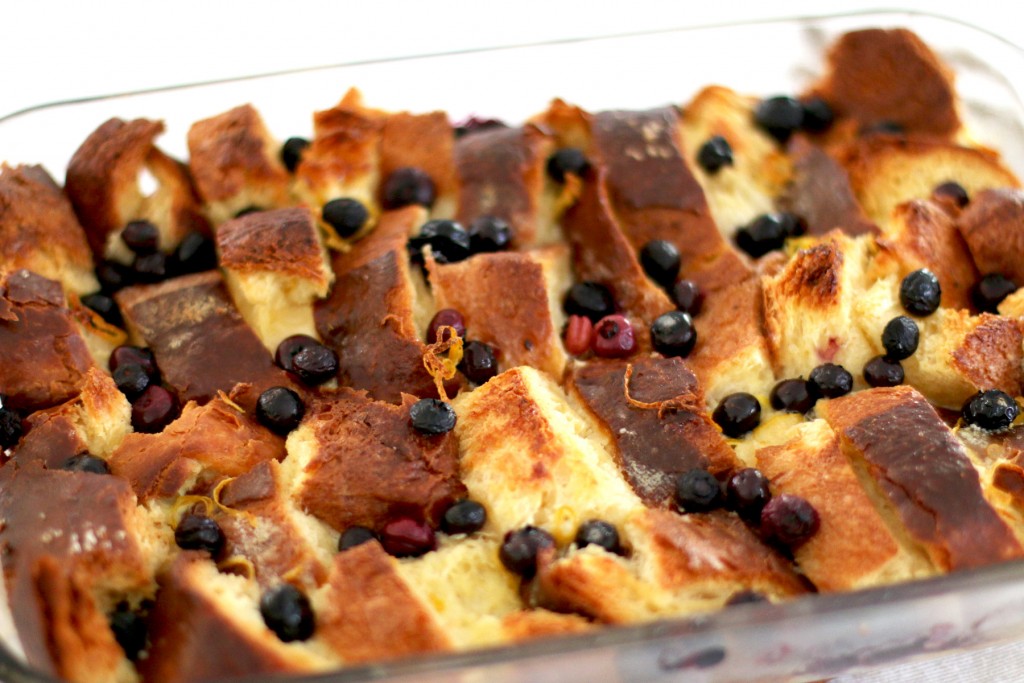 You can customize the Brioche French Toast Casserole with what's in season. Substitute oranges for lemons and raspberries for blueberries. Or try mixed berries!
Brioche French Toast Casserole
Ingredients
1/2 cup pure maple syrup, plus additional for serving
1 loaf of brioche or challah bread
1 pint fresh blueberries (or any berries)
6 large eggs
3 cups whole milk
zest of 1 lemon
1/4 teaspoon salt
Directions
Night before:

Lightly butter 9- by 13-inch glass baking dish or 14-inch oval gratin dish. Tear bread into large pieces, place in baking dish, and pour maple syrup over the top. Sprinkle blueberries over the top, letting some get in between pieces.
In large bowl, whisk together eggs, milk, lemon zest, and salt; pour over bread cubes.
Cover and place in the fridge overnight, or continue on.

Day of:

Arrange rack in center of the oven and preheat to 350?F.
Uncover and bake until puffed and golden brown, about 45 minutes to 1 hour. Transfer to rack to cool 5 minutes, then serve warm with additional maple syrup.