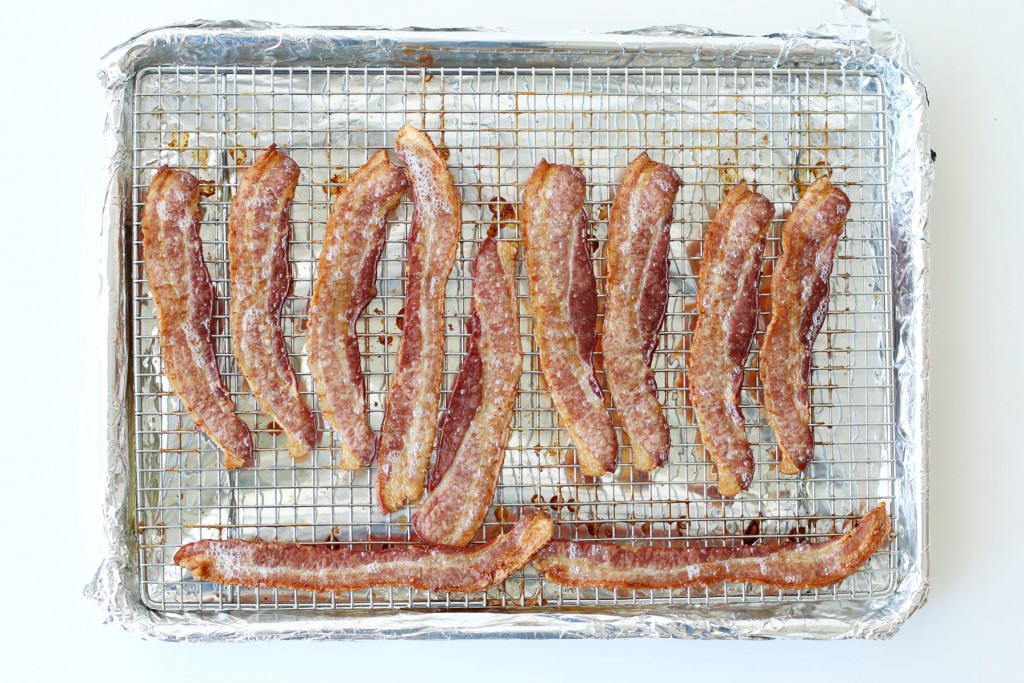 Bacon tastes good in all shapes, even when it's curled up from cooking it in a frying pan. But if you want it perfect for sandwiches, you'll need to know how to cook flat bacon. Our method is foolproof and the clean up is easy! 
What you'll need: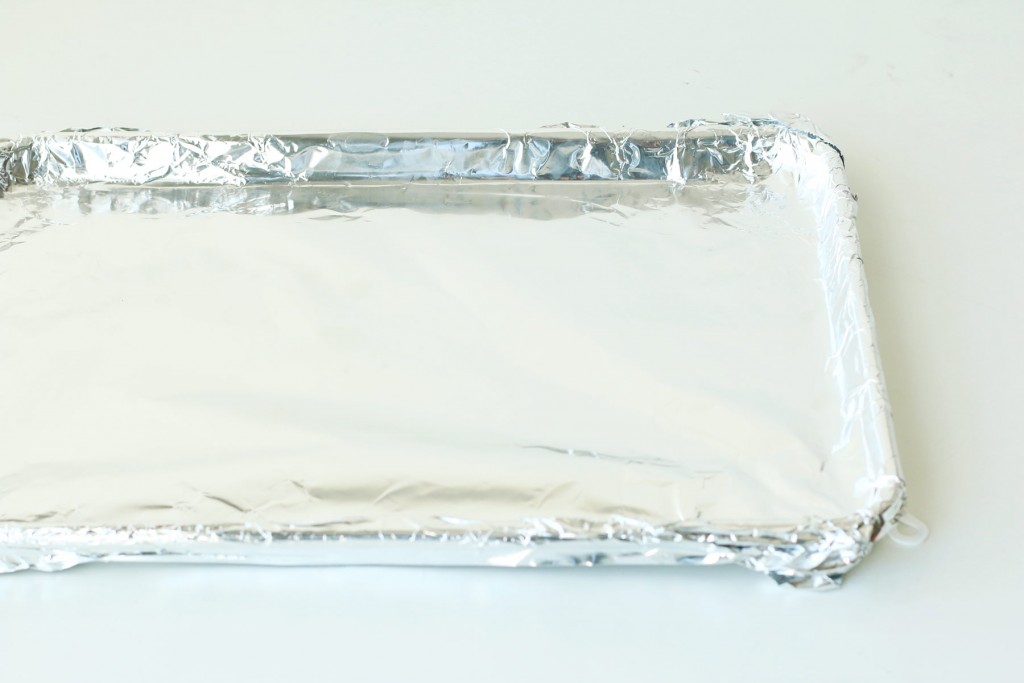 1. Set oven to 425 degrees F. Start by lining your pan with foil for an easy clean up.
2. Place cooling rack in pan.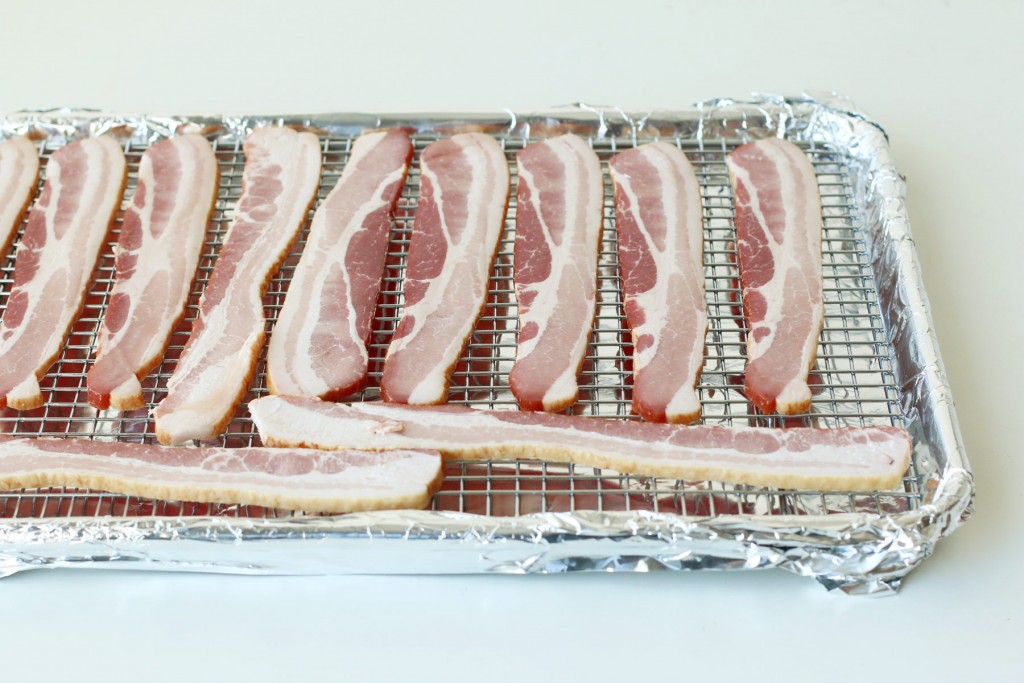 3. Lay strips on bacon on rack.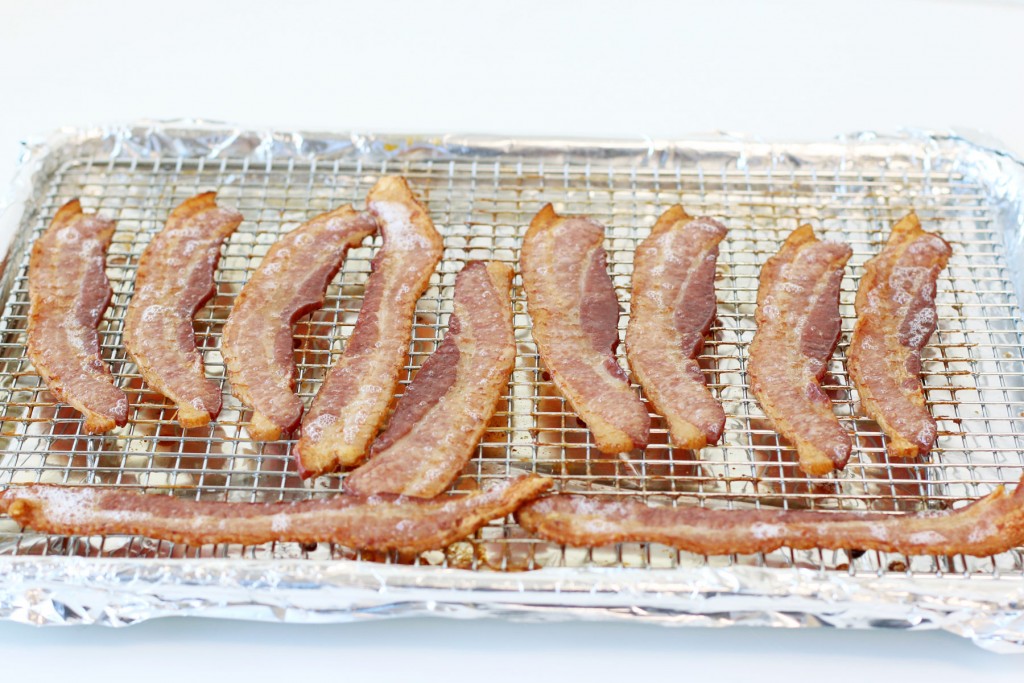 4. Place in oven for 20 minutes and cook until desired crispiness. We cooked the bacon above for 35 minutes, watching it crisp ever 5 minutes and flipping it after 20 minutes.
From breakfast casseroles to baking muffins, sometimes you won't have enough room in the oven to make bacon. That's why we love a bacon press. It gets bacon crispy, stay flat, and cook faster.