Rain or shine, enjoy the classic camping treat with your own take on indoor s'mores. Make it gourmet with homemade graham crackers and chocolate bark.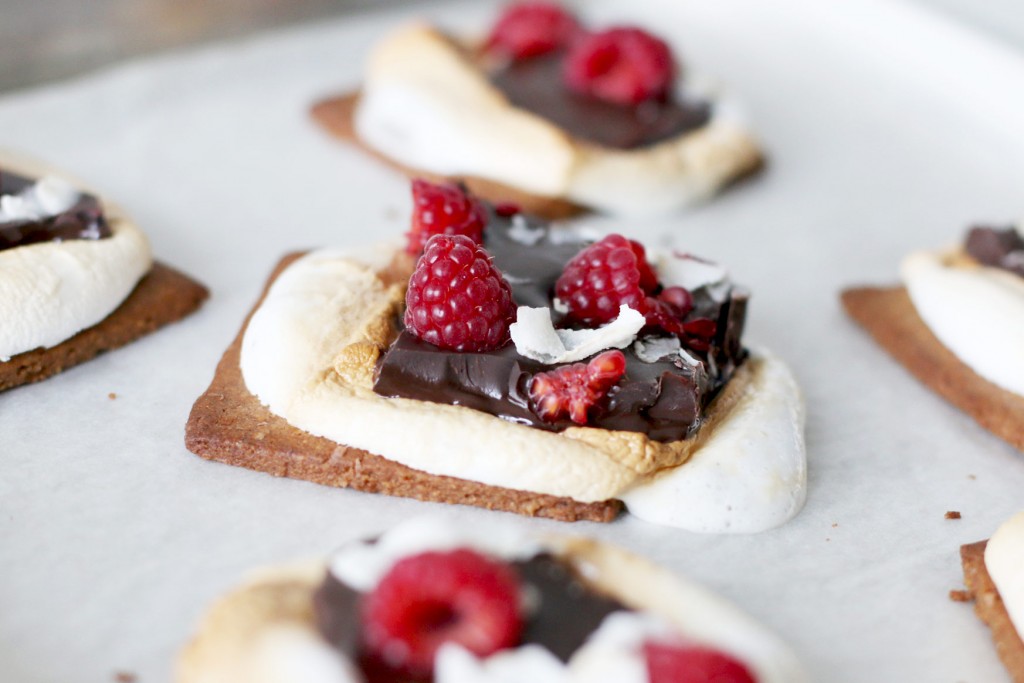 This is one treat you don't really need a recipe for, unless you make homemade graham crackers. We set our ovens to 425 degrees and put the marshmallows on the graham crackers and popped them in the oven for 4-5 minutes. After the marshmallows were lightly brown, we took them out and put a piece of homemade bark on top.
If you can melt chocolate, you can make homemade bark. We melted dark chocolate snaps thoroughly, poured it onto a baking sheet lined with parchment paper, lifted up the sheet and lightly tapped it back down against the counter to get rid of any air bubbles and make it smooth, and then added in our toppings. This dessert was rich and I would recommend serving it a la mode! As a kid, I could eat a million s'mores, but now I can take one bite and feel a bit sick. That's why I like to add fresh berries and serve it with ice cream. That gives it a lightness that I think s'mores always need.