Jamie from The Crafting Chicks knows how to throw a party our style! Today, we are sharing pieces of her daughter's Paris Bakeshop Birthday Party… because it's just too cute!
First off, I can't get over how cute this cupcake liner garland is! And with all of the cupcake liners we have–think of the options!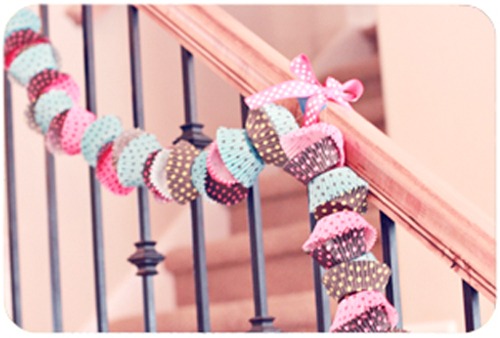 Jamie got creative with another banner, using our Chevron Stripe Bitty Bags.
And what better to tie in the Paris theme than our Eiffel Tower candy molds? (We also have these cookie cutters!) Melt down some pink buttons and add a cellophane bag with a touch of baker's twine to create super cute favors that are fun to make!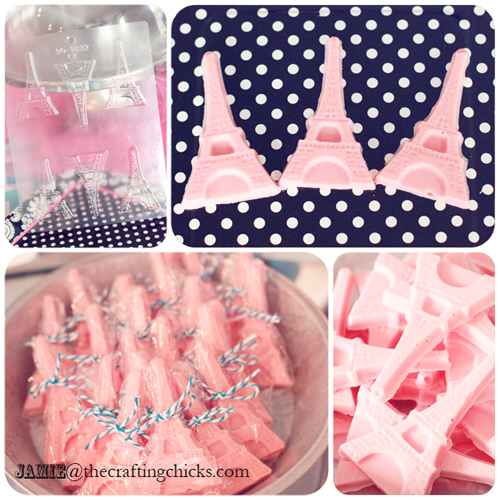 To keep the girls busy, Jamie had them each decorate a mini cake (made with these pans) with sprinkles and colored frosting. The bunting ties the whole thing together with paper straws and baker's twine!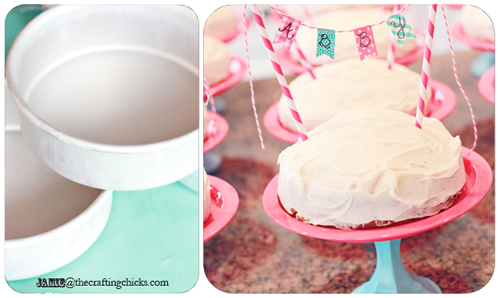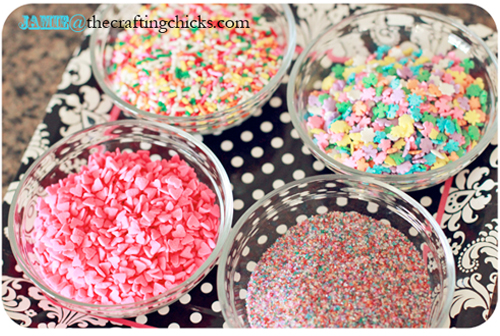 For more details (and to see how Jamie made the darling aprons) check out The Crafting Chicks blog.
Thanks for sharing Jamie!