If you remember Spencer from 2020, then you know that everything he does feels like a party. And these party cookies are everything you would expect them to be. He began making this recipe by tweaking a family favorite from his grandmother. And they are perfect, especially because white chocolate chips don't get a lot of celebration, even during the Chocolate Extravaganza. And the most amazing tip is the "cookie scoot" Spencer uses to make his cookies come out perfectly round. You basically swirl a round cookie cutter around the edges of the cookies as soon as they come out of the oven. This little tip really does add a little extra flair and takes these cookies to the next level, especially if you plan to box them up and deliver them.
Kitchen tools and supplies recommended by Spencer include the OXO scale, round cookie cutter, and Jimmie sprinkles.
Check out more of Spencer's amazing cookie recipes here.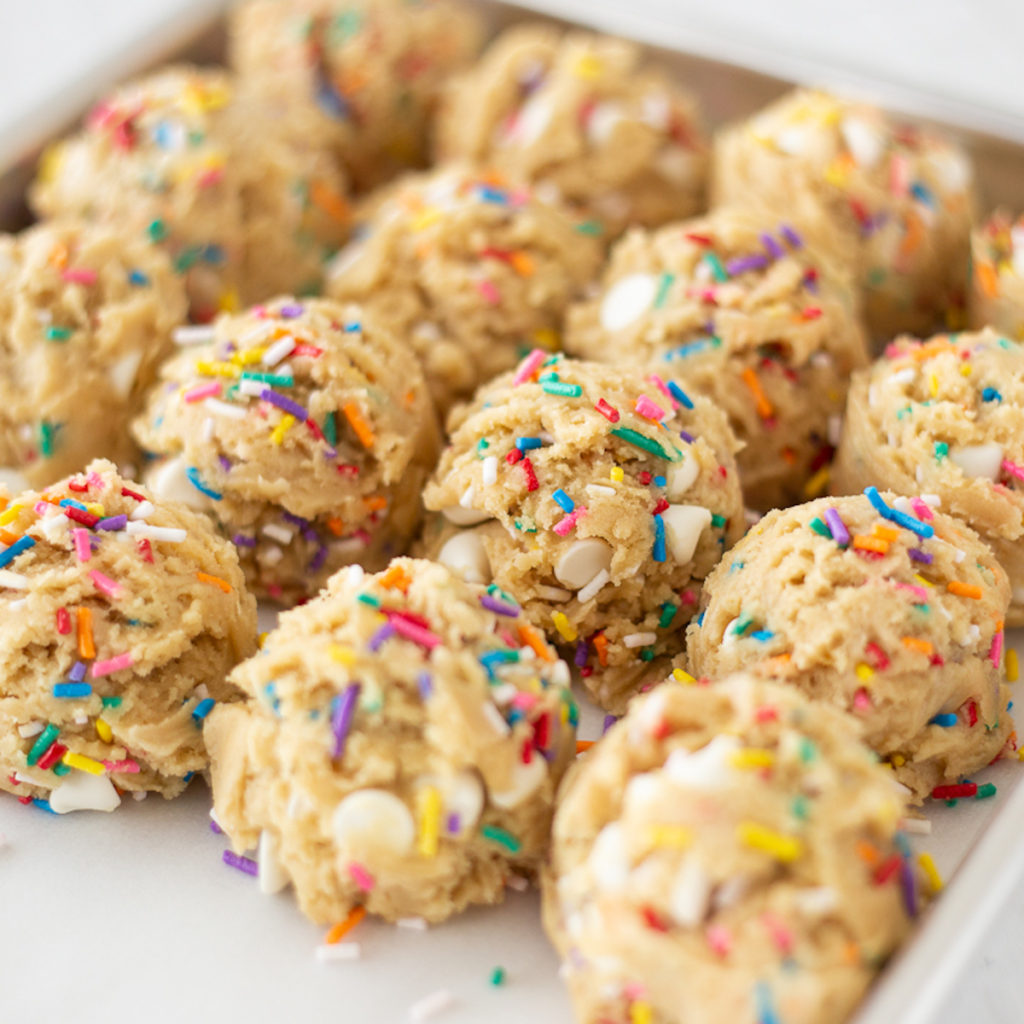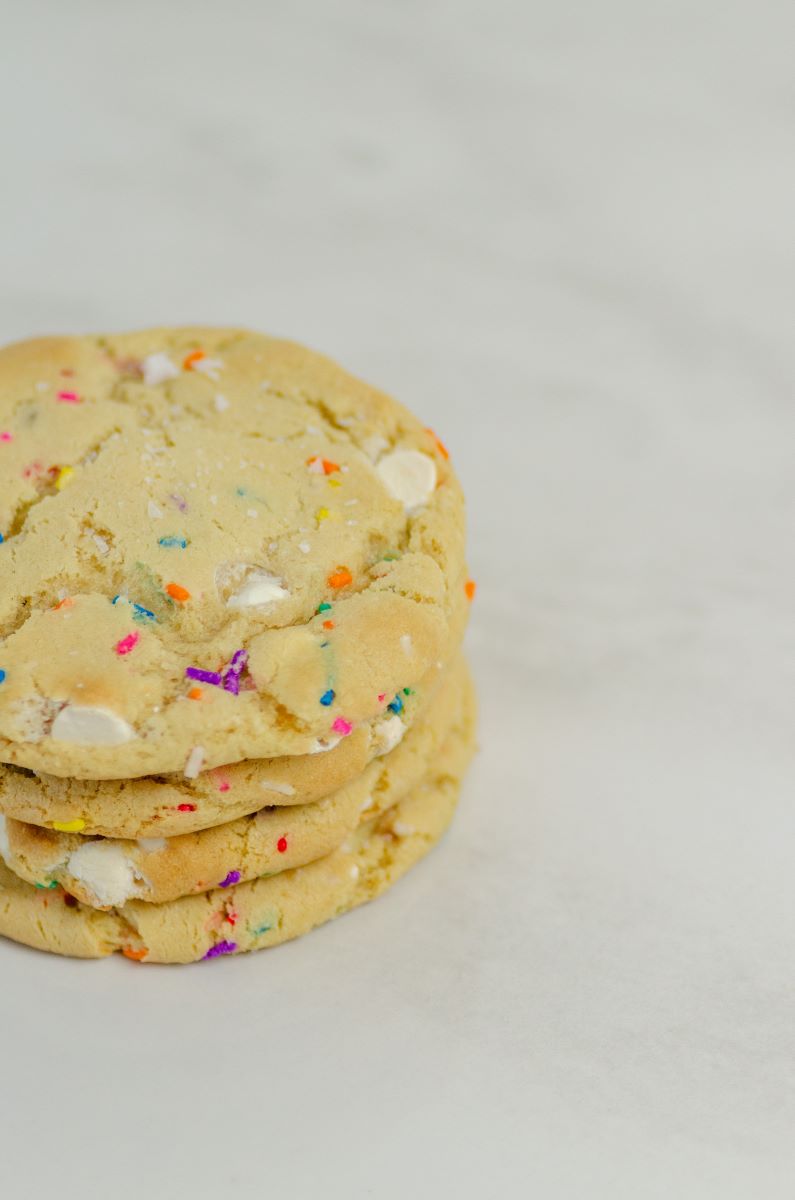 Print Recipe
Party Cookies with Spencer
Ingredients
200 grams / 1 cup vegetable shortening
200 grams / 1 cup brown sugar
200 grrams / 1 cup white sugar
4 tbsp hot water
1 tsp almond extract
2 tsp vanilla
3 eggs
2 tsp baking soda
1 tsp baking powder
1 tsp salt
600 grams / 4 1/4 cups flour
100 grams / About 1 cup
white chocolate chips
100 grams / About 1/2 cup rainbow
Jimmy sprinkles ( I always add more)
Instructions
2

Using a stand mixer fitted with a paddle attachment or a hand mixer, cream shortening and sugars together on medium-high speed for 5-7 minutes. The mixture will be light and fluffy and the sugar should be mostly dissolved. Add hot water and extracts. Mix thoroughly.

3

Add eggs one at a time. Once mixed, add baking soda, baking powder, and salt. Mix thoroughly.

4

With the mixer off, add all of the flour. Pulse the mixer to incorporate. Then let the mixer run on medium-high speed for about 60-90 seconds to ensure the dough has fully come together. Turn mixer off.

5

Add white chocolate chips and sprinkles. Pulse mixer gently and then mix on high speed for 30 seconds, scraping the sides if needed.

6

Portion out large scoops of dough (I use a 3 oz portion scoop). Place the balls of dough on a sheet tray and let them chill in the freezer for at least 20 minutes. You will bake them right out of the freezer which helps them stay fluffy and not spread out too much!

7

Bake for 12-14 minutes. (I usually rotate the pan halfway through baking.) The cookies will look slightly doughy, but don't worry – they will continue to bake on the hot tray.

8

*For extra flair, use a larger round cookie cutter to scoot each Funfetti cookie into a perfect circle IMMEDIATELY after taking them out of the oven.

9

Cool for 10 minutes or until firm, then remove cookies to a cooling rack.