Looking for a magical and delicious way to start your St. Patrick's Day? These rainbow waffles are sure to do the trick. They are quick and easy. Super fun. And will quickly become your go-to lucky charm to get you St. Patrick's Day ready.
For our waffles, we used the Breville No-Mess Round Waffle Maker, some Wilton piping bags, and gel-based food coloring. But any round waffle maker and supplies you have on hand for coloring and piping will do the trick just as well. And as for the batter, we kept it really simple and just mixed up a quarter batch of Krusteaz Belgian Waffle Mix.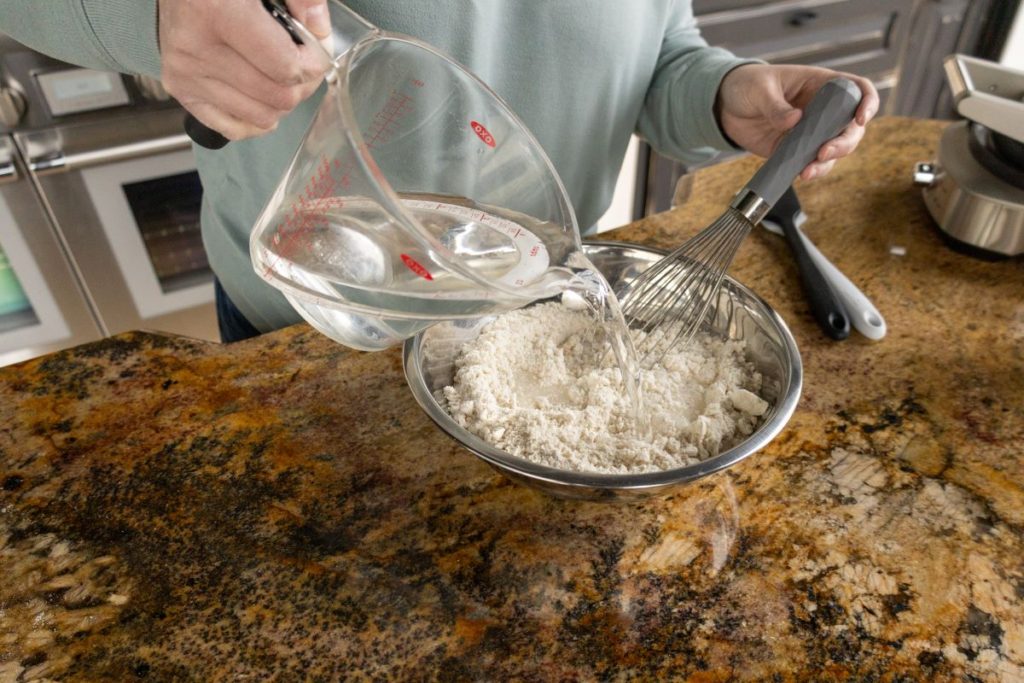 To make these rainbow waffles we combined the ingredients for the batter in a large bowl (we recommend you keep the mix a little thicker to help with the piping). Next, to save on messes, we added a couple of drops of food coloring straight into each piping bag and spooned in the waffle batter.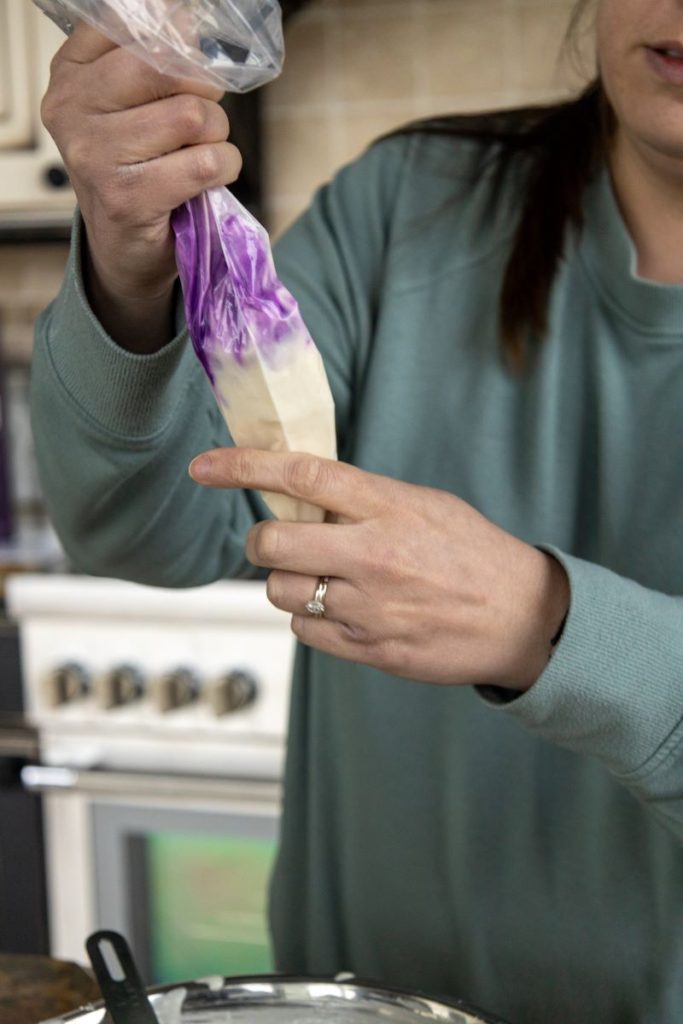 Then we massaged each of the bags for a couple of minutes to help disperse and mix in the color (if needed, add more drops of food coloring to get the perfect vibrancy). And once the waffle iron is hot you need to work quickly, so we recommend getting out a sheet pan and lining up your pastry bags in the order you want to use them, then cutting off all the tips at the same time. That way, you are all ready to go.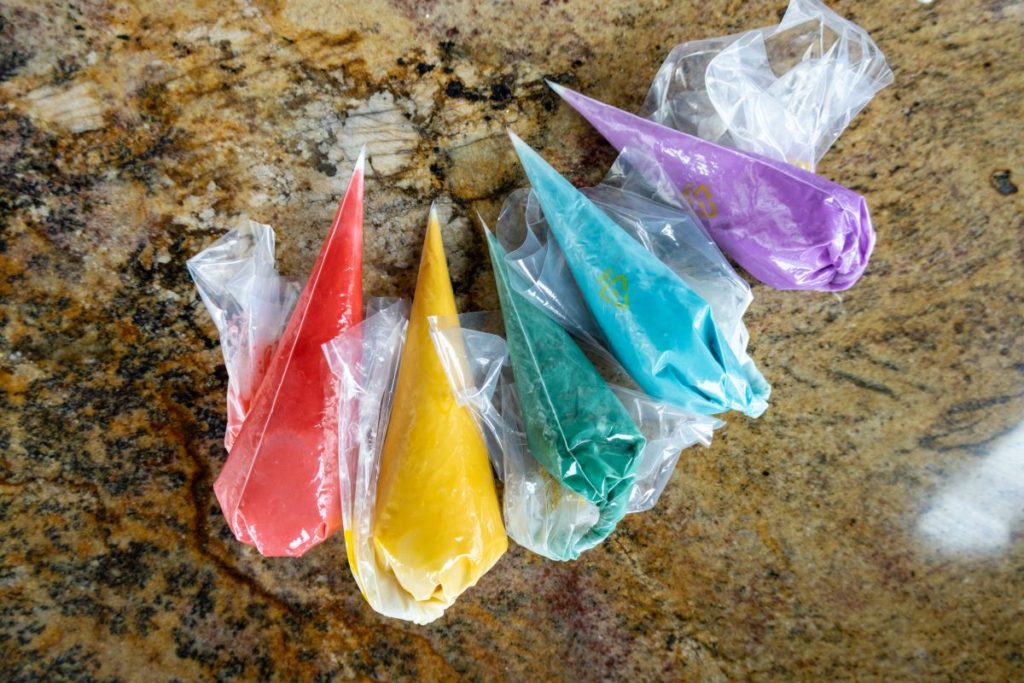 Plug in the waffle iron so it can start to preheat and prepare the inside with some cooking spray. Once the iron is hot you are ready to cook up a rainbow. We basically made a target design, starting with a dot of purple in the middle and working outward in rings with each subsequent color (purple, blue, green, yellow, orange, and red). You want to pipe quickly and close the lid as fast as you can and cook according to the directions on your waffle maker. Also, we tried a few waffles overlapping the primary colors thinking they might mix together for the green and orange so we could save a step, but the mix cooked too fast and the colors didn't blend like we expected. Ultimately, it was better pipe out a ring for each individual color.
We also found that you don't want to cook the waffle too long, or they will start to brown and the colors might lose some of their vibrancy. So if your waffle iron has a heat setting, try cooking the first couple of waffles on low and then turn up the heat a little if necessary. To finish, simply divide the circular waffle in half, decorate with whipped cream clouds and rainbow sprinkles, and you have your rainbows ready to enjoy! So cute and fun! And so stinkin' easy.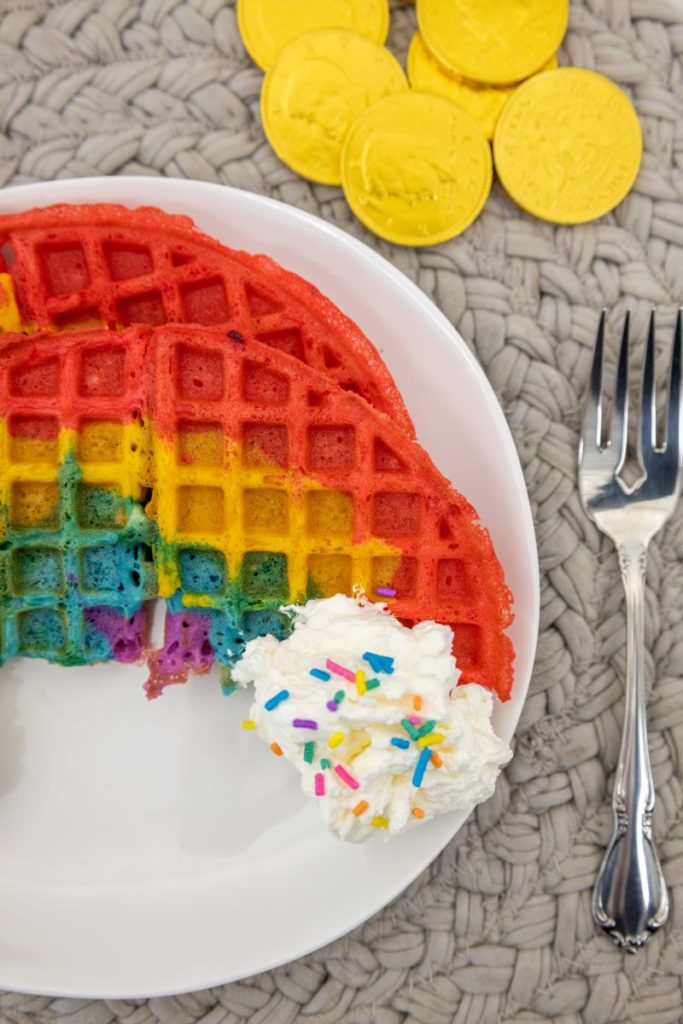 Who knew waffles could be so exciting? Our kids could have waffles every day of the week if we let them. And these special treats are not just for St. Patrick's Day. You can whip these up for a fun addition to sleepovers, birthday parties, and any other colorful celebration you can think of. They are easier than they look and we can't wait to see what you do with your awesome rainbow waffles.