This recipe from Chef Todd actually came from one if his neighbors, the McMillan family. They are an awesome dessert when you go camping and want something sweet. You can just top the spud nuts with the simple glaze, let sit for five minutes, and then eat as many as you can before you get sick!
For this recipe during the Gala, Chef Todd served the spud nuts with some delicious grilled pineapple, a scoop of vanilla ice-cream, and a vanilla simple syrup. For the vanilla simple syrup, he simmered a 60/40 ratio of water and sugar over medium heat. Then he removed it from the heat and added vanilla paste. Yum!
Products recommended by Chef Todd for the spudnuts include the 7qt Staub for frying, a wire mesh skimmer, and some metal cooling racks.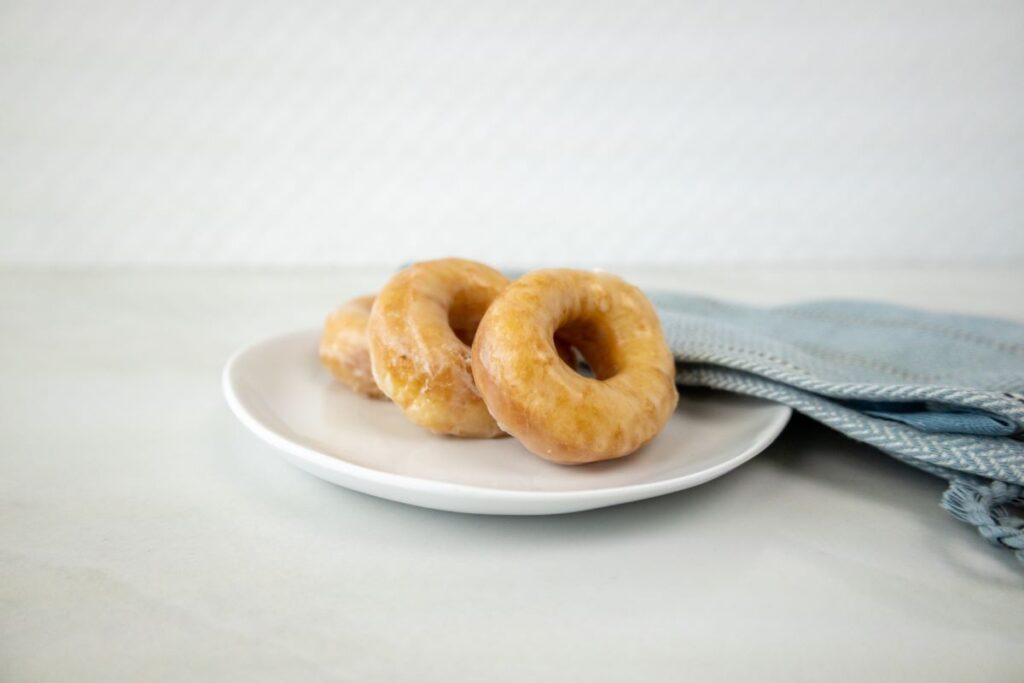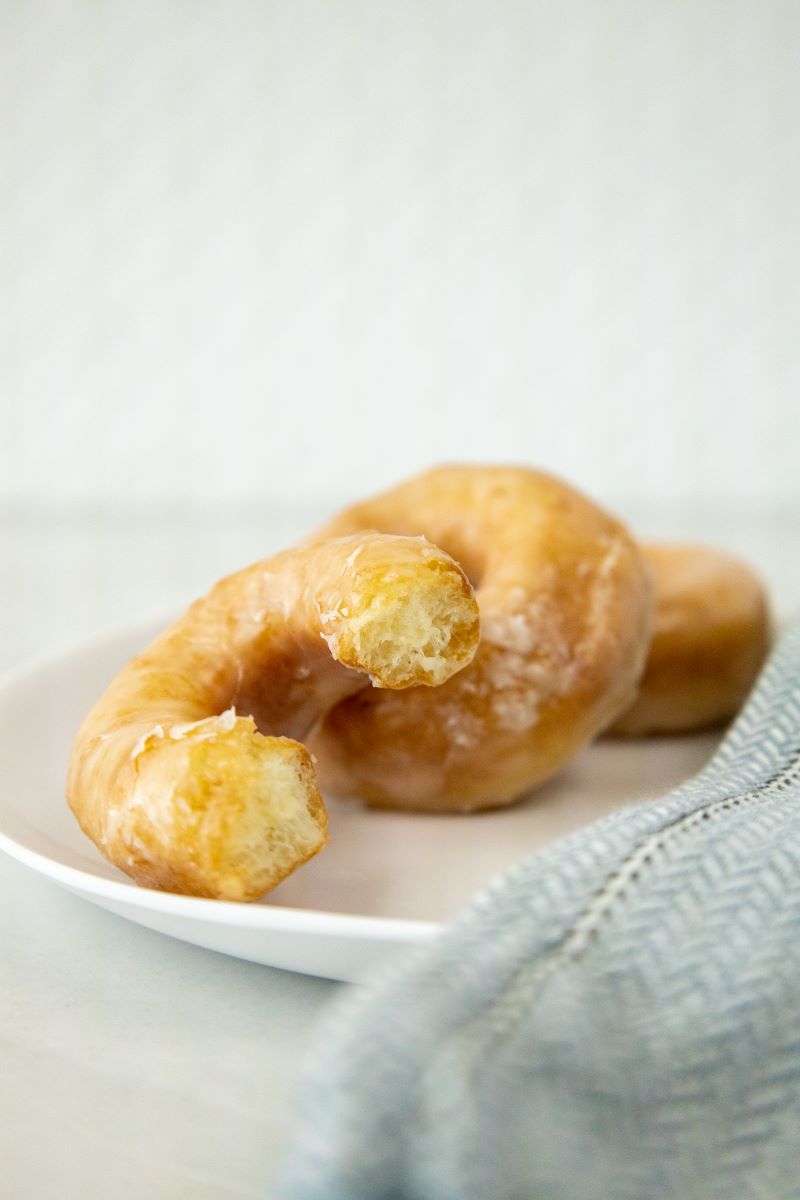 Print Recipe
Ingredients
Spudnuts:
3 Tbsps SAF dry yeast
1 cup warm water (for the yeast)
2 Tbsps granulated sugar (for the yeast)
4 whole eggs (beaten)
4 Tbsps granulated sugar
3/4 cup melted butter
4 tsp salt
4 cups scalded whole milk (but not too hot)
10-12 cups AP flour
2 cups mashed potatoes (smooth)
1 Tbsp vanilla extract
Glaze Frosting:
2 pounds powdered sugar
1 tsp vanilla extract
3 Tbsps water (or as needed, do not make the glaze thin, keep it thick!)
Instructions
1

Combine the yeast, water, and sugar in a small bowl and set aside to activate yeast.

2

In a large mixer (Kitchen Aids are too wimpy for a full batch) add all ingredients except the flour and bring together with dough hook. Add in flour slowly while stirring. Add enough flour to form a dough but not as much as you would for bread, dough is gonna be slightly sticky.

4

Place dough in large sprayed bowl and allow to rise until about double in size. Punch down and knead again for 1 minute, place back in bowl and allow to rise for 1 hour.

5

Place dough gently on floured surface and roll out small 1/4 of the dough at a time (be careful not to overwork) and cut with donut cutter. Keep the holes or reroll.

6

Fry at 325℉ until golden brown.

7

Allow to cool for 2-3 minutes on a rack. Then while still slightly warm gaze with frosting.

8

Allow glaze to set about 5 minutes.