Individual baked eggs are the perfect way to serve everyone their own complete breakfast all wrapped up in an adorable tart pan. The best part about them is how easy they are to make. Not to mention, they are a beautiful addition to your brunch spread and taste delicious!
What you'll need
2 sheets of puff pastry
1/2 sautéed onion (chopped)
8 eggs
8 slices of bacon (cooked and crumbled)
Or, 8 slow roasted tomatoes if you don't eat meat (cut into strips)
1/2 cup  gruyere cheese (shredded)
8 3.75 tart pans with removable bottoms
Makes 8 individual baked eggs. Adjust the recipe to the amount of baked eggs you desire.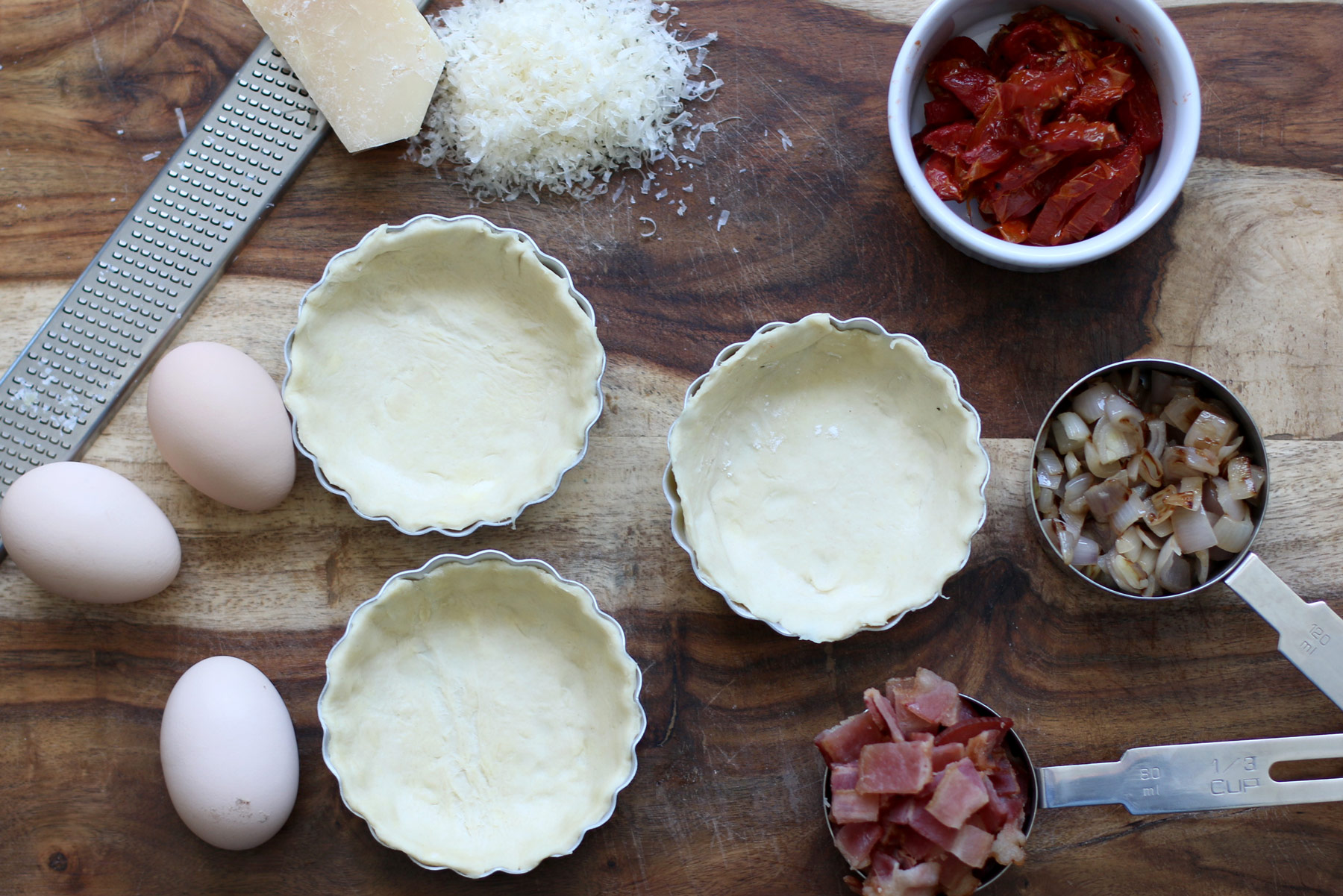 Preheat your oven to 350 degrees fahrenheit. Spray each tart pan with cooking spray. Cut each puff pastry sheet in half lengthwise, and then in half widthwise. You should have 8 segments of puff pastry once you cut both sheets. Press each segment into their individual tart pan. Cut off any excess pastry that might be hanging over the sides. Place tarts on a baking sheet and bake for about 5 minutes.
Remove from oven and sprinkle one tablespoon of sautéed onion in each tart. Next, crack one whole egg into each tart pan on top of the onions. Sprinkle about 1 tablespoon of cheese on top of each egg.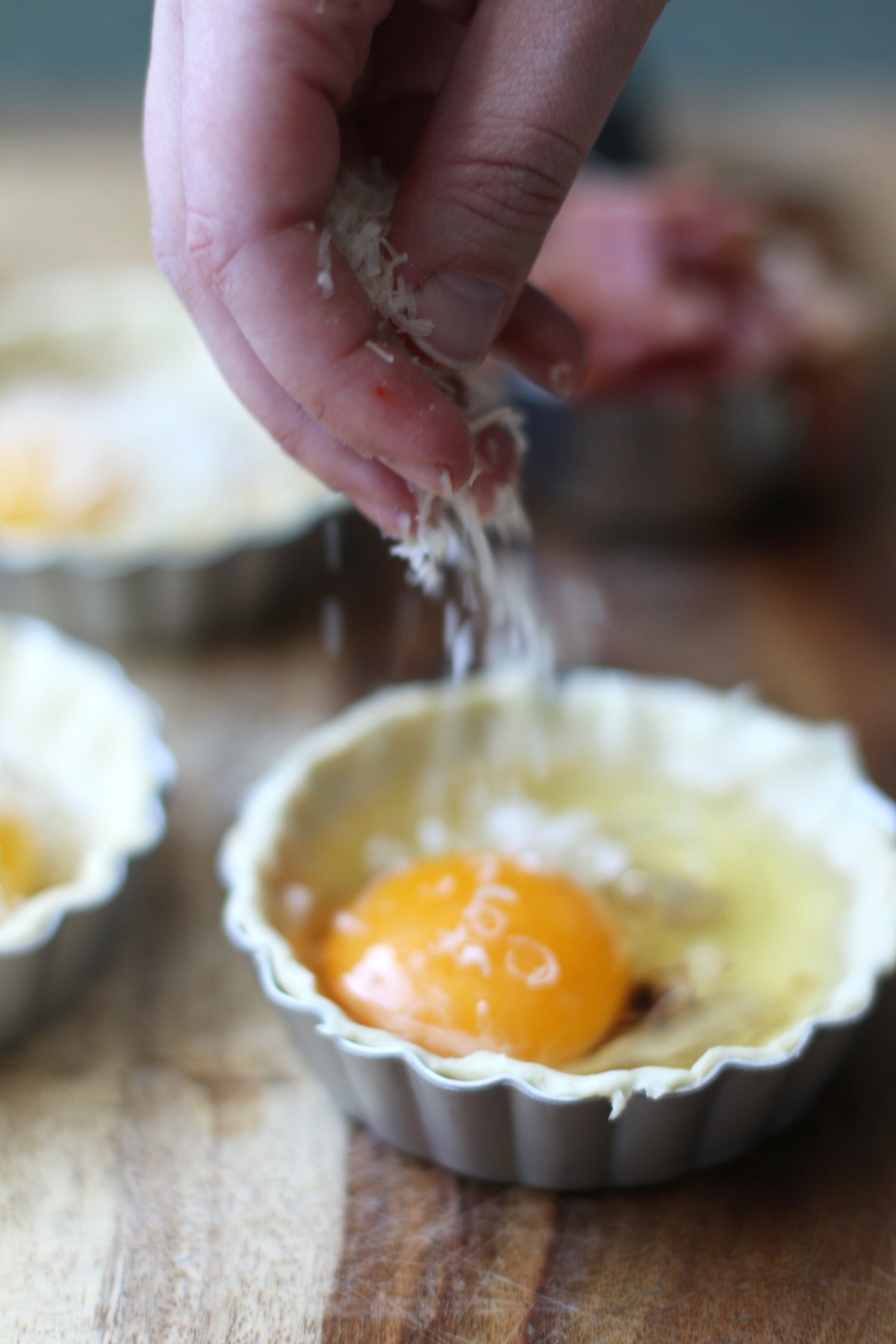 Top with either slices of slow roasted tomatoes or bacon crumbles.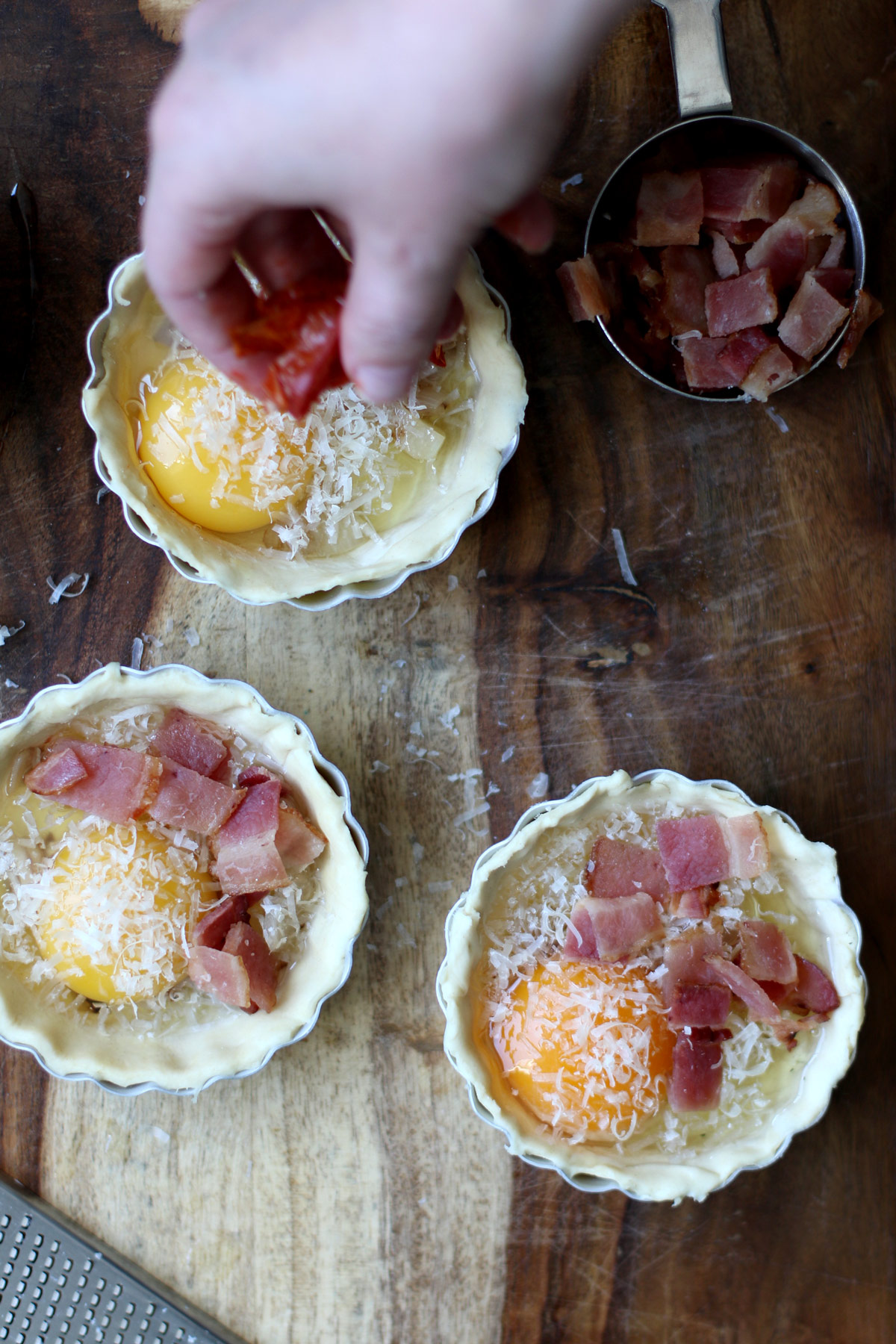 Return the baked egg tarts to the oven and bake for another 10-15 minutes, depending on how well-done you would like your eggs. Remove from the oven and allow each tart to cool for a few minutes. Gently pop up the bottom of the tart pan to remove each tart from their pans. If your baked egg tarts become stuck inside the tart pans they are just as fun to serve in their individual tart pans.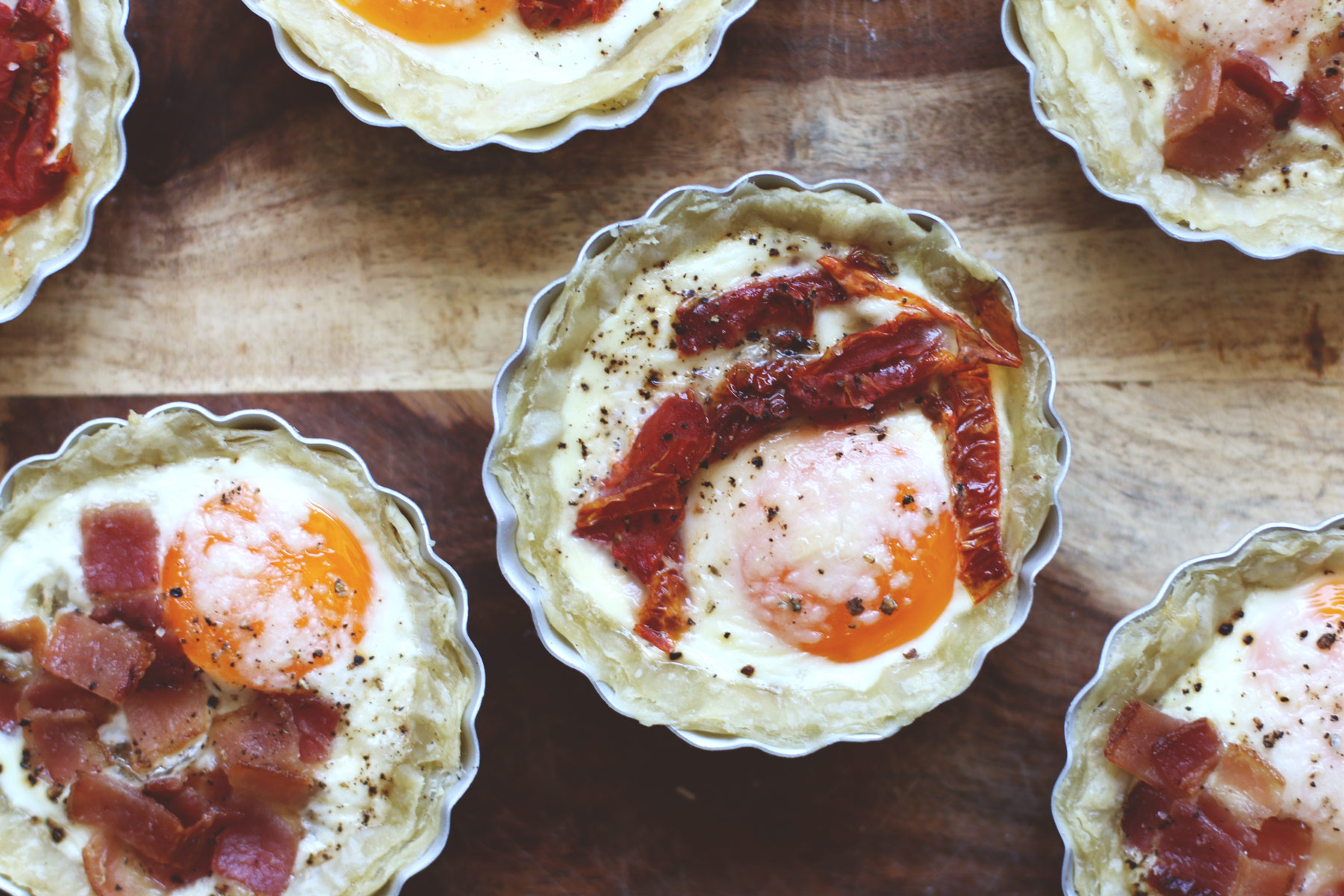 Enjoy!