Have you ever wanted to make something just a little bit different than the usual dinner line-up? Why not make something that is bursting with flavorful juices and has the added benefit of being a healthy and savory dish everyone will enjoy. All you'll need is a few tomatoes, garlic, a fresh herb, and olive oil. Oh, and about 5-6 hours to allow your tomatoes to roast to perfection.
Here is how to slow roast your tomatoes to everyones delight.
What you'll need
5 roma tomatoes
3-4 garlic cloves (minced)
3-4 bunches fresh thyme (rosemary also works great)
1/2 cup of olive oil
Preheat oven to 225 degrees. Line a baking sheet with parchment paper. Slice the tomatoes in half lengthwise and place on baking sheet. Spread the minced garlic equally onto each tomato half. Pick off the thyme leaves from the bunches and sprinkle equally across each half.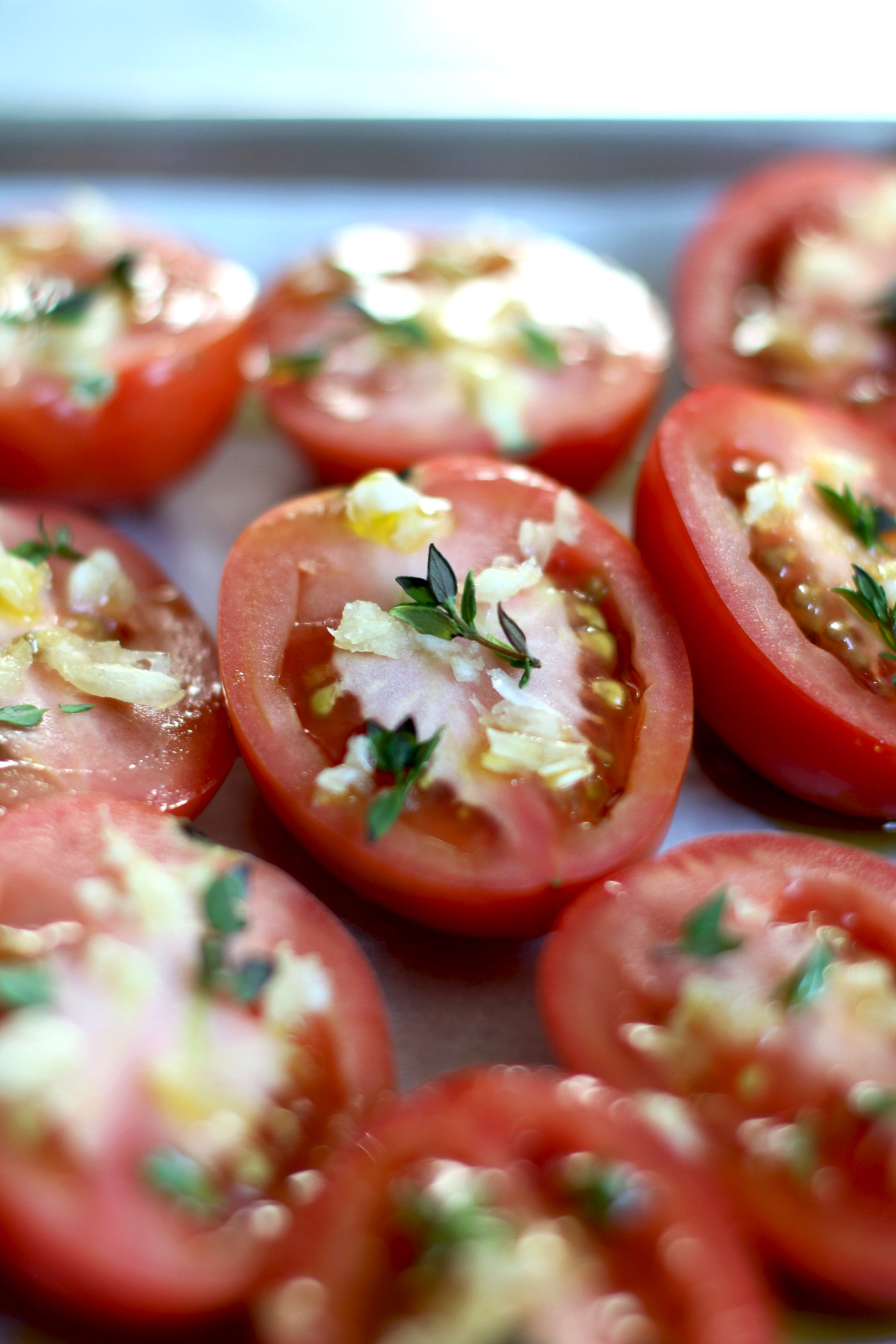 Drizzle the olive oil on top of each tomato half. Make sure there is enough oil on each half to wet the top of the tomato. The amount of oil used could vary depending on the size of the tomatoes.
Bake for 5-6 hours. Remove the tomatoes when they are darkened on top and significantly smaller in size.
Gygi Tip: slow roasted tomatoes pair well with toasted sough dough bread topped with melted goat cheese. We toasted our bread in the oven at 325 degrees for roughly 7-10 minutes, or until the cheese was melted and the bread had become golden brown.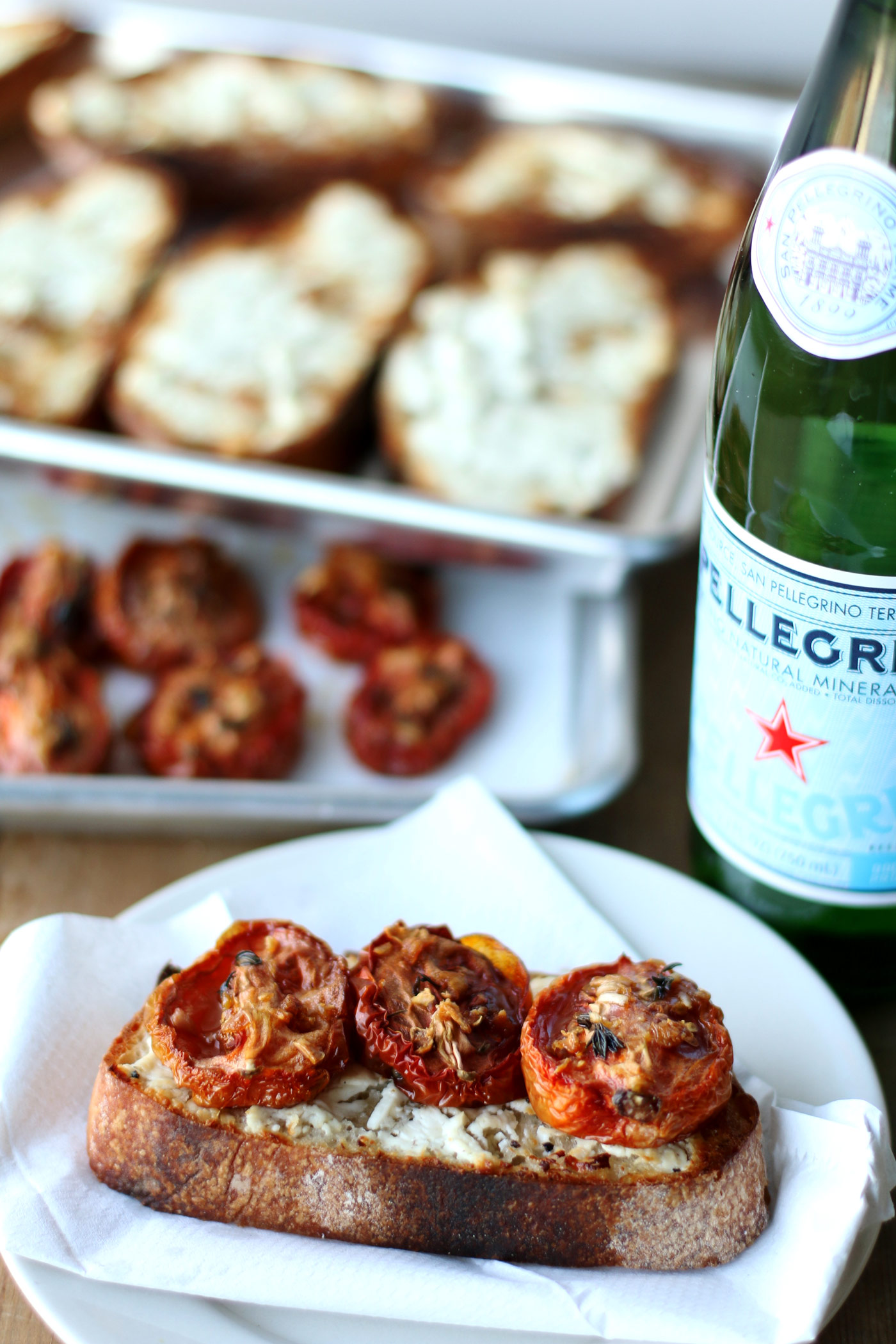 Gygi warning: With some energy efficient gas ovens running your oven longer than 3 hours could release carbon monoxide. If you choose to have your gas oven on for long periods of time (exceeding 3 hours), it is always safe to crack a window and ensure there is proper ventilation through your kitchen.
Enjoy!