Don't let a Halloween party be more stressful than it needs to be. When it comes to entertaining kids, stick with the small stuff. They will be entertained by the silliest of things. Like these fun and daring drinks!
Here's how it works: Start with a carbonated clear drink base. We used Sprite, but 7-Up or any other clear soda will work. Let each child pick which "poison" they would like added to drink and let them plop it into their cup. Fill the cup with Sprite, or the carbonated beverage of your choice… and let the magic begin.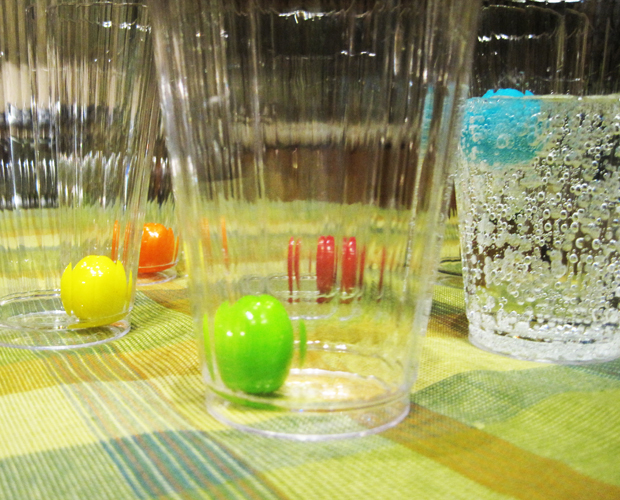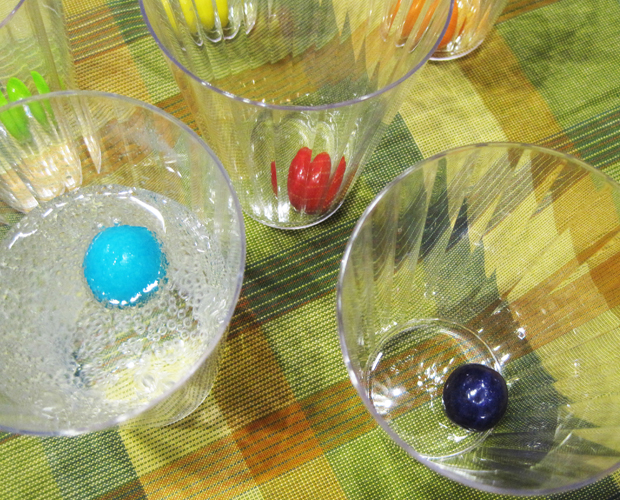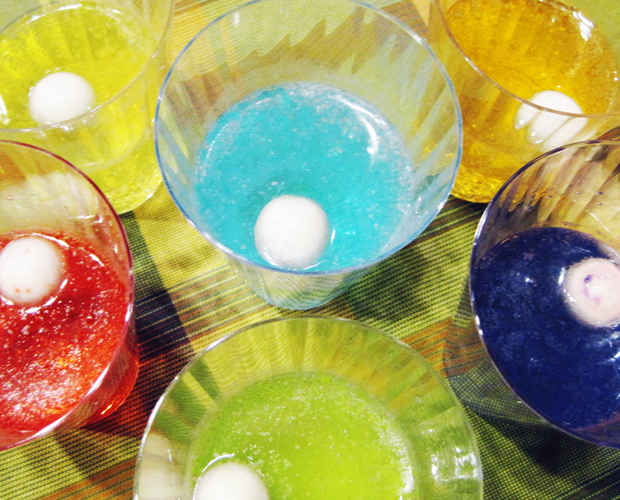 For all you Go-Getters out there who want to go the extra mile: Place each color of gumballs in a clear container so that the color can be seen. Label each container with the following:
Red Gumballs: Vampire Blood
Yellow Gumballs: Black Cat Eyeballs
Blue Gumballs: Goblin Droppings
Orange Gumballs: Pumpkin Poop
Green Gumballs: Frankenstein Brains
Purple Gumballs: Magic Potion Balls
Pink Gumballs: Princess Pearls
Black Gumballs: Dracula Drool
Please Note: The gumballs do not flavor the drink. The carbonation slowly eats the color off the gumball and the gumball colors the drink. After drinking your "magic potion," feel free to chew up the gumball!
. . . . . . . . . . . . . . . . . . . . . . . . . . . . . . .
Do you love gumballs? Then you'll love the DIY Gumball Jewelry!