Looking for a simple but delicious way to add a little green to your table? Whether it's a St.Patrick's treat or just an extra bit of decor for a birthday party, this Pistachio Cake is perfect on any table!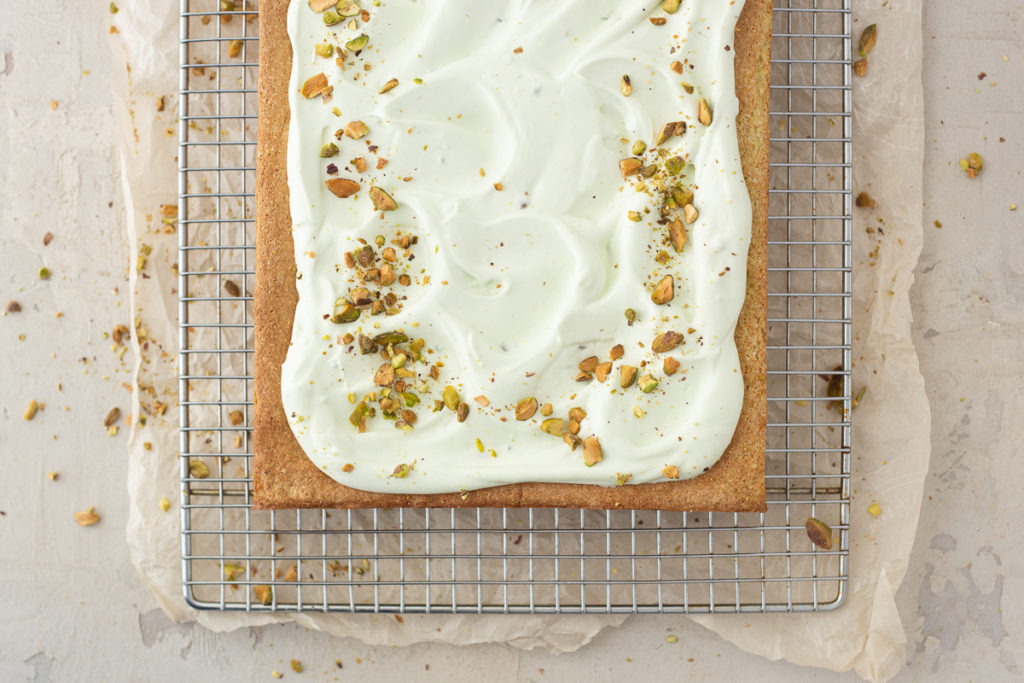 This classic pudding style cake is made from ingredients you probably already have in your kitchen. Add to that a pudding frosting (an old-fashioned twist on buttercream) and you have a cake that aims to please. Don't discount the simplicity of this recipe; the cake is so delicious you might even need to bake two!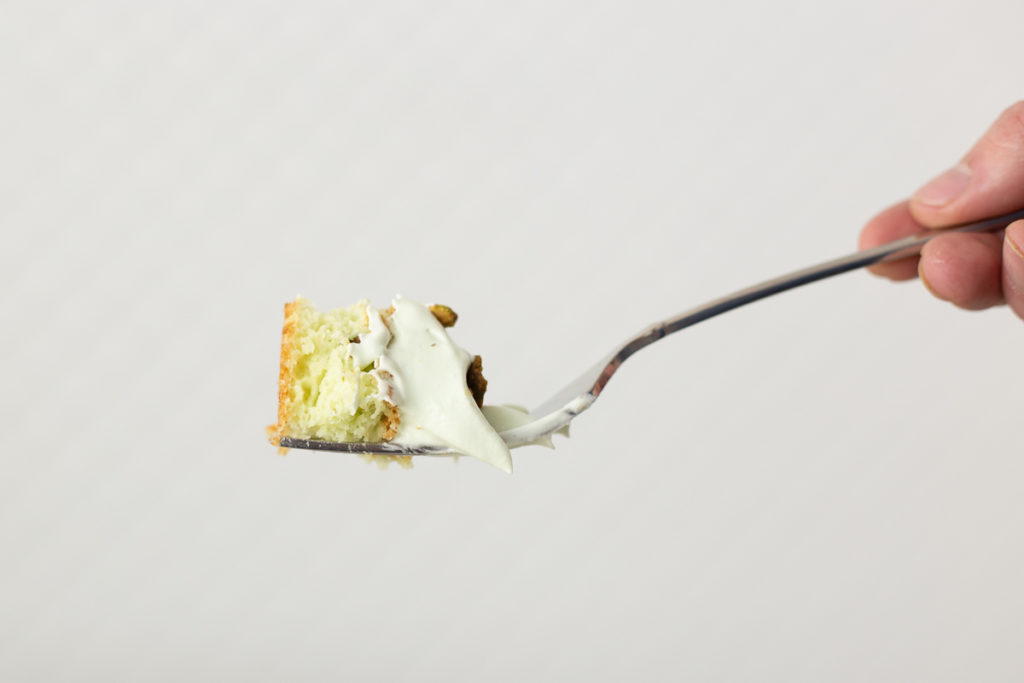 Print Recipe
Ingredients
Cake:

1 boxed cake mix (white cake)

3 large eggs

1 3.4oz package of instant pistachio pudding

1 cup of Sprite

Frosting:

1 3.4oz package of instant pistachio pudding

1 ½ cup cold milk

1 8 oz. container of Cool Whip

½ cup Crushed Pistachios
Instructions
1
1. Preheat the oven, using your cake mix as a guide (Usually 350°F). Grease and line your pan with parchment paper. This recipe works well in a 9x13 pan as well as 2 smaller 8 inch round cake pans.
2
2. In a medium size bowl, mix together cake mix and pudding mix. While whisking, slowly pour in eggs and sprite. Mix to combine.
3
3. Scrape batter into pan(s) and smooth off the top.
4
4. Bake according to your cake mix directions or until a toothpick comes out clean from the center (For a 9x13 pan, 19-21 minutes). Allow to cool for 30 minutes. The frosting is quite loose, so you will want it to be completely room temperature.
5
5. While the cake is baking, make the pudding according to the box directions. Allow to set up in the refrigerator for 5 minutes.
6
6. Fold Cool Whip into the pudding mixture, making the frosting. Allow to chill in the refrigerator for 20 minutes before frosting.
7
7. Once the cake is cool and frosting has been chilled, frost cake! This cake can be made into an elegant sheet cake or a 3 layer cake.
8
8. Top with chopped pistachios and serve!
9
TIP: If you've never worked with pudding frosting then you should know that it is more runny than a regular buttercream frosting. This is why it's important to keep the cake chilled and only begin frosting the cake once it is completely cool.