Ashlee from Topsy Turvy Cakes decorated this fun 1st birthday cake using Gygi's rainbow sprinkles. Isn't it so much fun? Ashlee explained how she got the sprinkles to stick:
"For the cake smash I made a 6 inch version of my sprinkles cake, but instead of covering it completely I let it taper off towards to top to bring the focus to the #1 topper! He went RIGHT for the topper!  What is it about kids and fondant?  I used a number 1 cookie cutter on fondant, painted it with vodka (clear vanilla works too) and covered it with sprinkles and let it dry overnight!"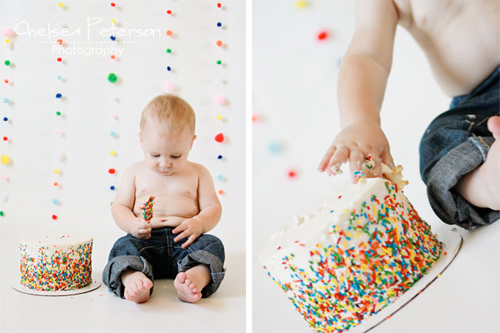 For more fun images of the cake, check out Ashlee's blog.