Thanksgiving is a time for family gatherings and beautiful scenes. From the ever changing autumn leaves to the freshly baked pies, Thanksgiving truly is a treat to the senses. That's why it's important to trim your Thanksgiving table in a way that will maximize appeal and compliment your golden brown turkey. We've come up with two Thanksgiving dining table decor ideas that will flatter the minimalist or cater to the whimsy.
For the minimalist, if you want your golden turkey to be the star of your table choose lighter decor, such as, whites and light browns. Also, stick with clean lines and traditional Thanksgiving dishes that are simply timeless. We decided to use a traditional gravy boat with subtle details for our timeless addition.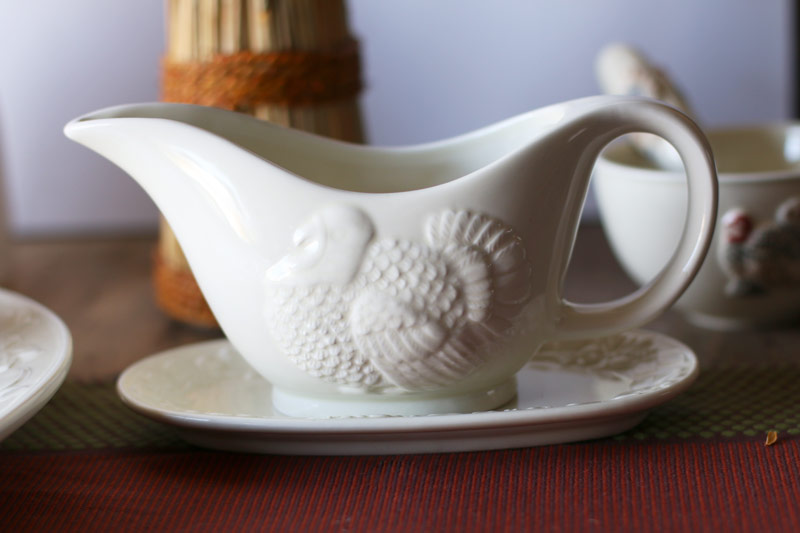 Every turkey deserves a beautiful platter to be presented. Plus, a great thing about large traditional platters is that they never go out of style. Buy one platter to create family memories and traditions year-after-year.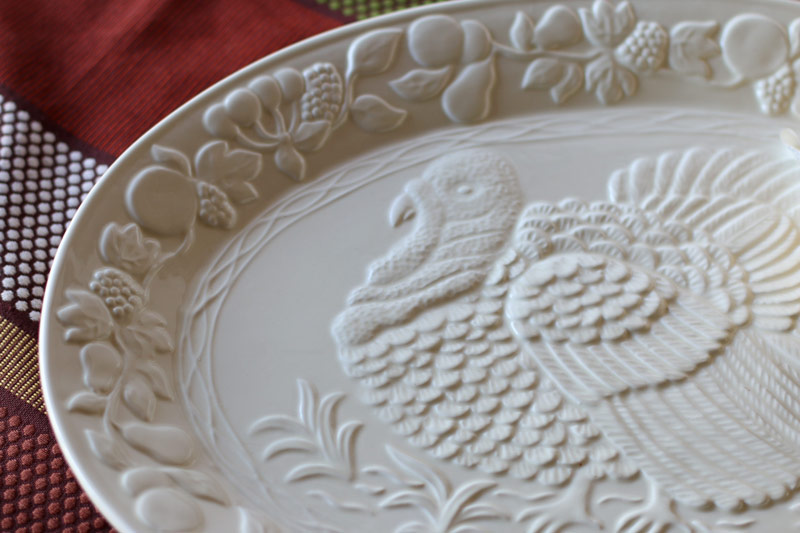 Thanksgiving dinner has so many side dishes that you can never have too many bowls. To stick with your minimalist look select bowls that have subtle details and little color. We went with this matching bowl and spreader set with earthy undertones and a delicate design.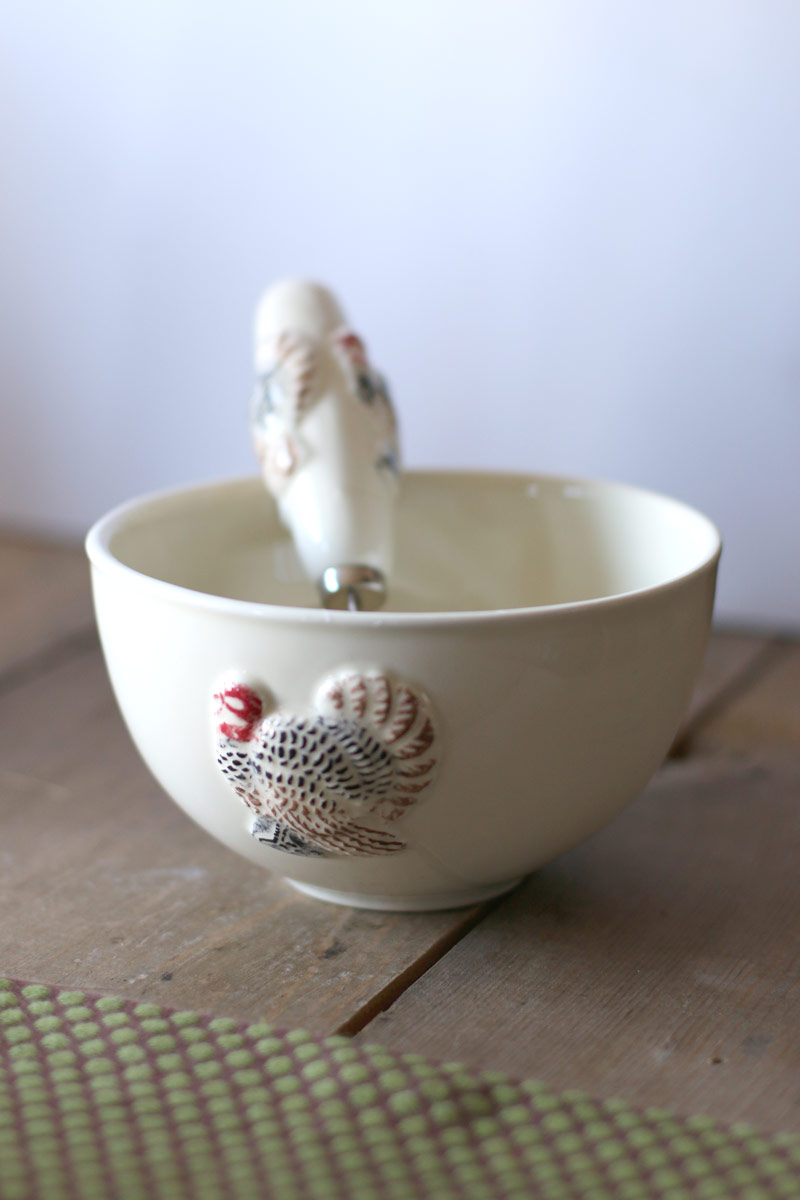 However, if whimsy is more your style spice up your dining table with autumn-like colors. Using forest greens and burnt oranges will truly create a warm ambiance that will make your guests feel happy and homey.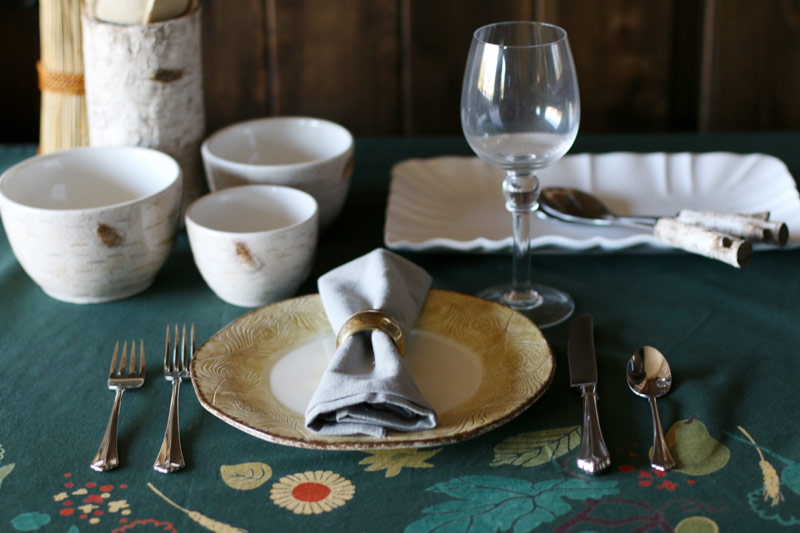 We chose a woodsy whimsy theme and used a simpler setting for this table setup. Our napkins were plain to allow the other pieces of the table to stand out. We also went with a simple hammered brass napkin ring that tied the setting together.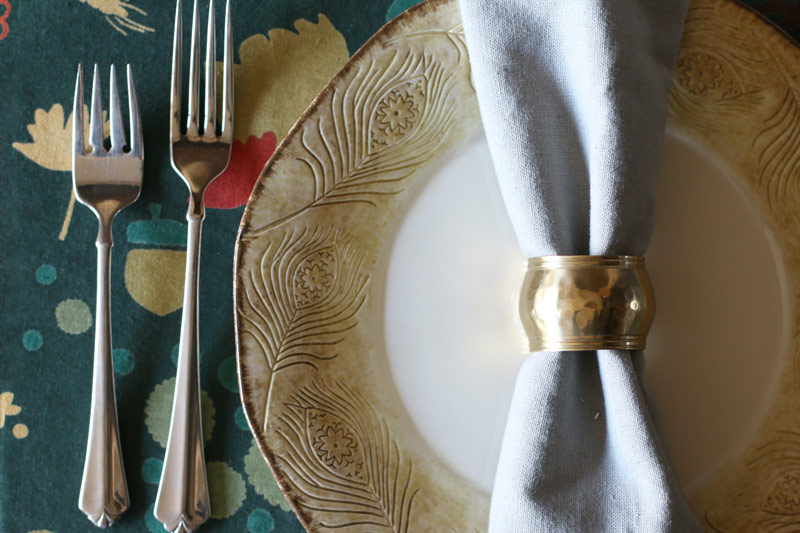 The birch servers really added a warm yet unique feel to our table. Toss any salad using birch handled servers for that perfect touch of woodsy whimsy.
For side dishes we used the birch styled nesting bowls to tie the whole look together. They are perfect for cranberries, vegetables, and stuffing.
For more Thanksgiving inspiration check out Gygi's Thanksgiving page.