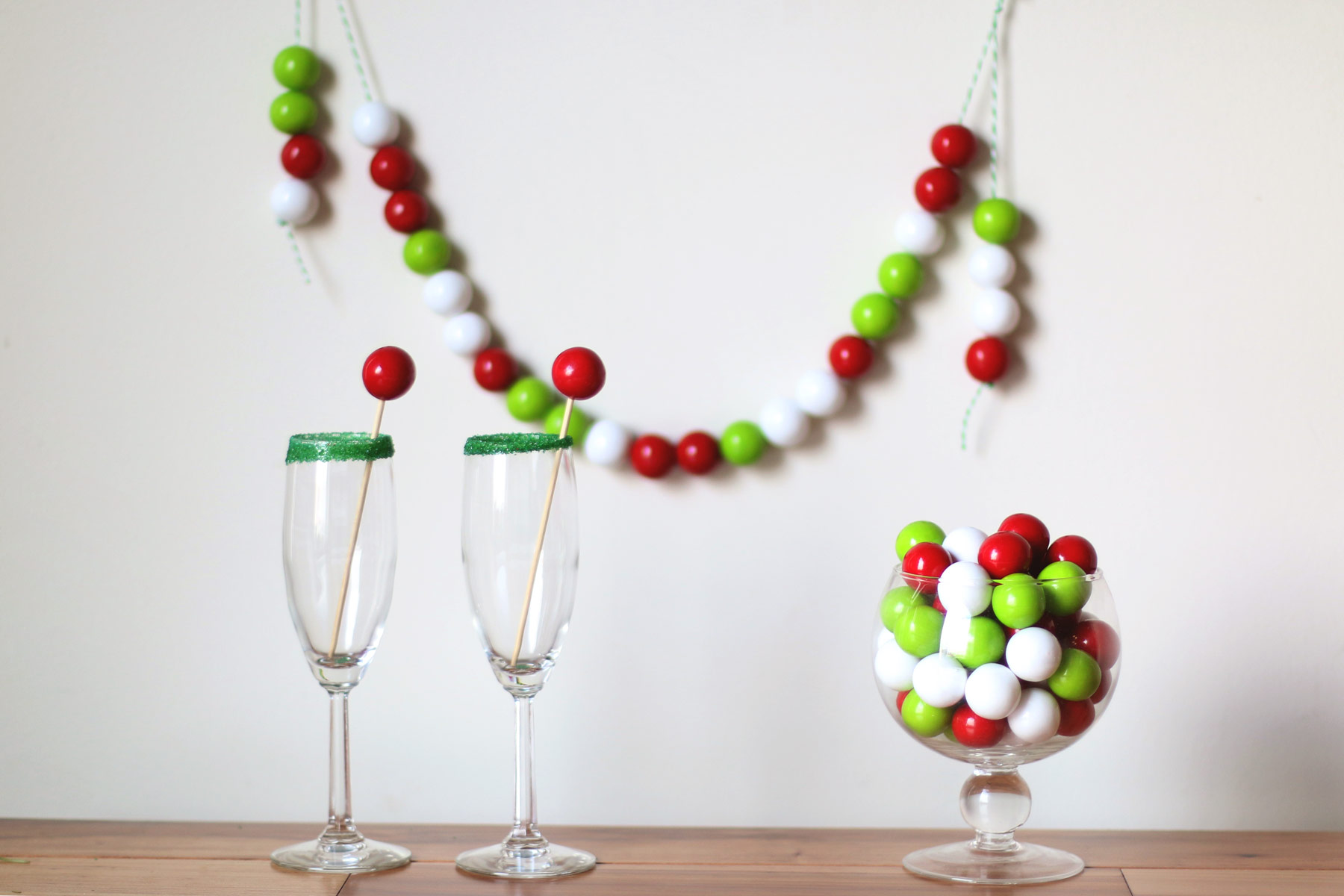 Deck your halls with boughs of gumballs this year! Gumball decorations make for sweet and festively colored decor that is bright and jolly. They also make for great last minute and inexpensive holiday decorations.
For our first gumball decoration, we made gumball garlands that really brightened the room! All it took was a strong string, we used a green and white twine. Next, just thread your gumballs onto the twine in any pattern you like.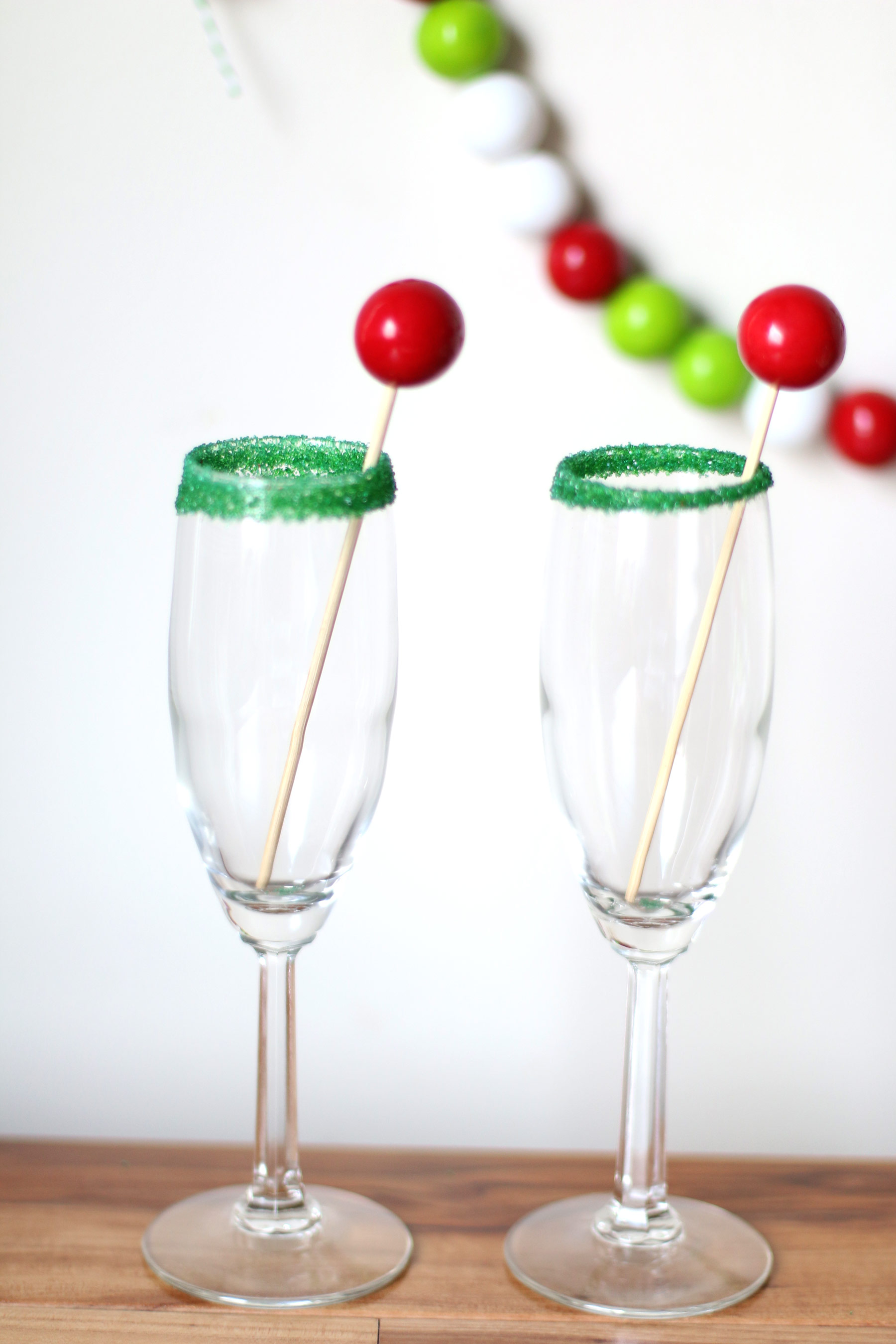 We also created drink stirrers with nothing more than bamboo skewers with one gumball on top.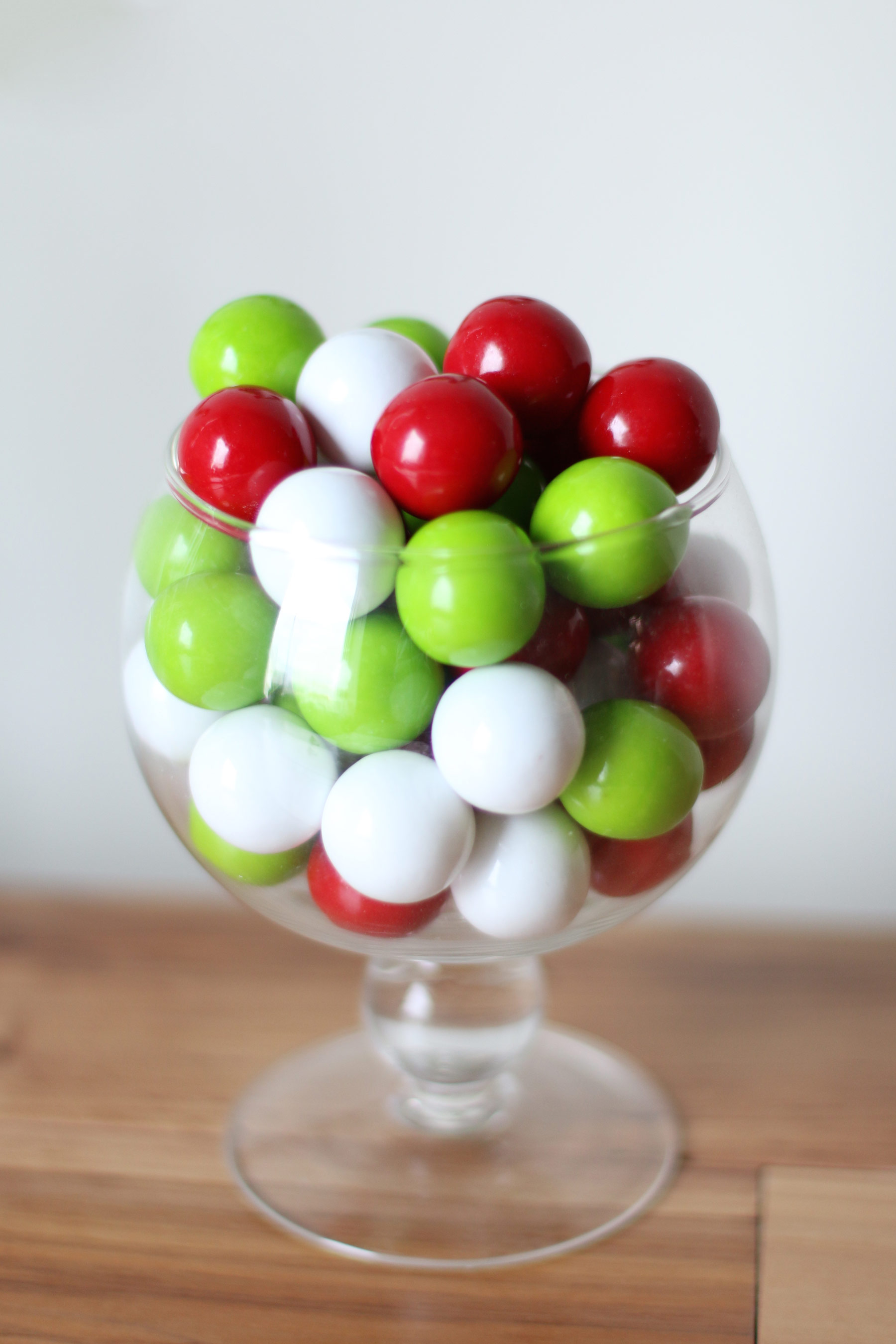 Last, but not least,  gumballs take the shape of any glass container. Pour gumballs into any glass vase, goblet, or jar to add that extra splash of festive colors. Use them as a centerpiece or on your mantel for that extra sweet holiday decor.
Christmas gumballs are on sale for only $9.99  through the holidays!