Zucchini noodles, zoodles, zucchini pasta, however you want to say it, it's a great dish that is a healthy way to substitute those carb-loaded pasta dishes with a nutritious and flavorful option. Start with a spiral vegetable slicer to create the zucchini noodles. Once you have your zoodle, you can toss them in a saute pan with a little olive oil and salt and pepper, top them with your favorite pasta sauce, or  make a stir fry. The options are almost endless. We decided to make a zesty zucchini pasta saute that is bursting with flavor. It's a low-cal meal that doesn't taste it.
What you'll need
3 zucchinis
2 carrots
2 tomatoes
1/2 medium onion
3 cloves of garlic
2 tablespoons coconut oil
1 lemon (optional)
Salt and pepper to taste
Makes 2-3 servings
After washing all your fresh vegetables, use a spiral slicer to spiralize the zucchini and carrots, keep all ingredients separate as they will be added at different times. Dice the tomatoes into dime-sized chunks and keep them in a separate bowl. Finely dice the onions and mince the garlic.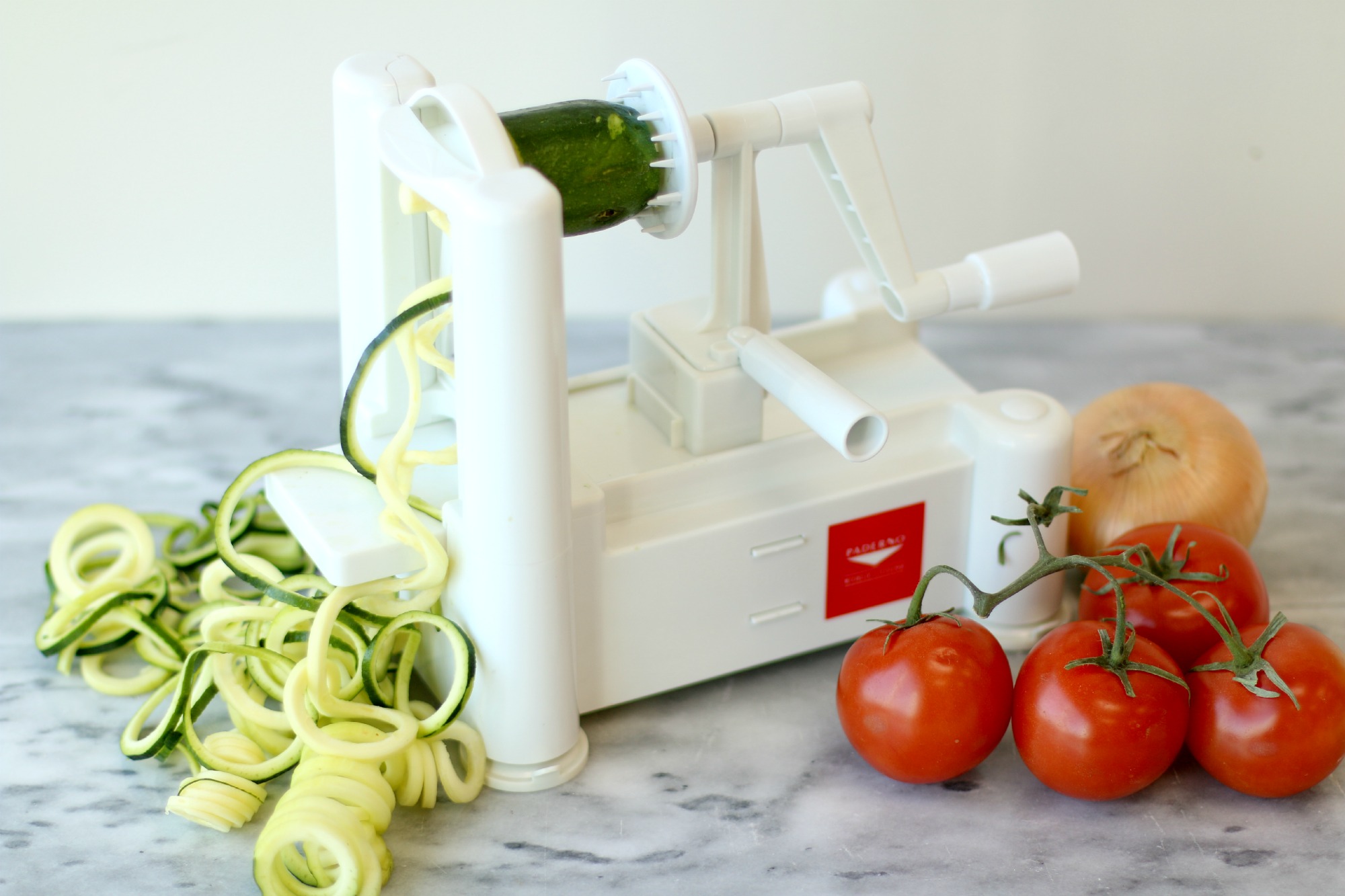 Heat up the coconut oil in a large saucepan. Toss in the onions, garlic, and carrots. After the onions start to caramelize, add the zucchini and saute over medium heat until they become slightly tender. Add the tomatoes and keep on medium heat until they have warmed through. Remove from heat and add lemon, salt, and pepper to taste. Serve warm.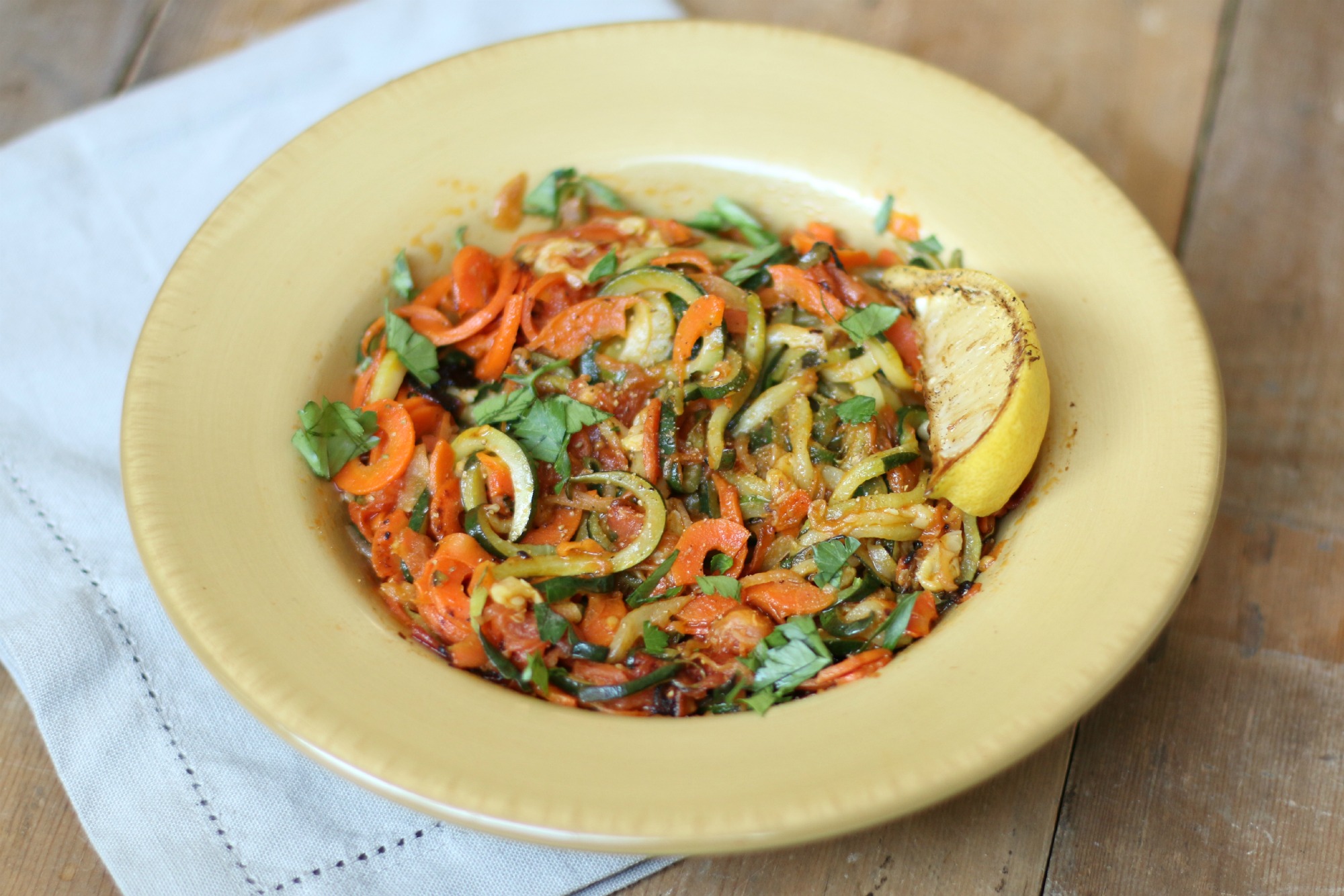 Enjoy!