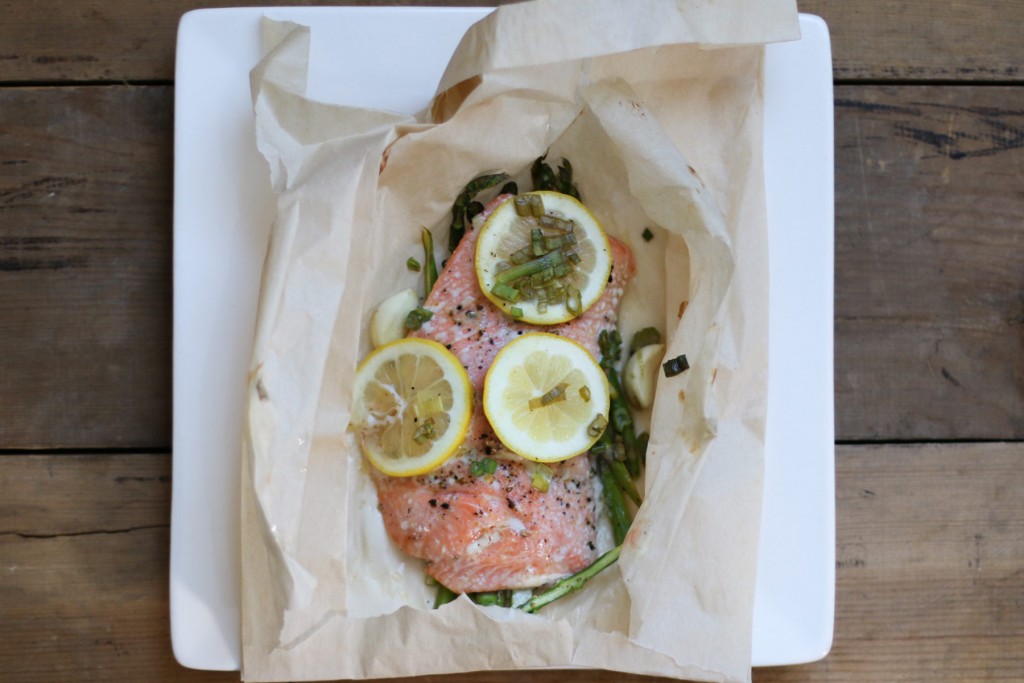 Just because you're cutting calories and eating healthy doesn't mean you have to sacrifice taste, especially during a holiday or special occasion. That's why we've come up with a delectable dinner on a diet idea – salmon in parchment paper. It's our personal way of saying "keep up the good work" to all you dieters out there, especially on Valentine's Day!
What you'll need for your dinner on a diet
2 salmon fillets
2 lemons (sliced)
1 bunch of asparagus
4 garlic cloves
1 bunch scallions (chopped)
1/4 cup olive oil
salt and pepper (to taste)
Massage olive oil onto both sides of each salmon fillet. Sprinkle salt and pepper onto each side of the fillets. Cut the asparagus in half, lengthwise. Drizzle a little olive oil onto the asparagus and sprinkle a little salt and pepper, to taste.
Preheat oven to 400 degrees. Divide asparagus evenly among two parchment bags, making a bed of asparagus in each. Place each salmon fillet onto the bed of asparagus and top with sliced lemons, garlic cloves, and scallions. Add a tablespoon of water to each bag to create more steam.
For a complete step-by-step how-to tutorial on cooking in parchment bags watch our 1-minute video or read our awesome and simple guide here.
Cook the salmon for 10-12 minutes. Remove from parchment bag and serve warm. Our favorite part of this recipe, aside from the calorie count, is the clean-up. Simply throw away the parchment bags and enjoy your delicious dinner!
Gygi's Drink Recommendation
Steamed salmon pairs very well with a crisp white or soft rosé. We would suggest a Pino Noir or a Zinfandel Rosé to compliment the natural saltiness of the salmon.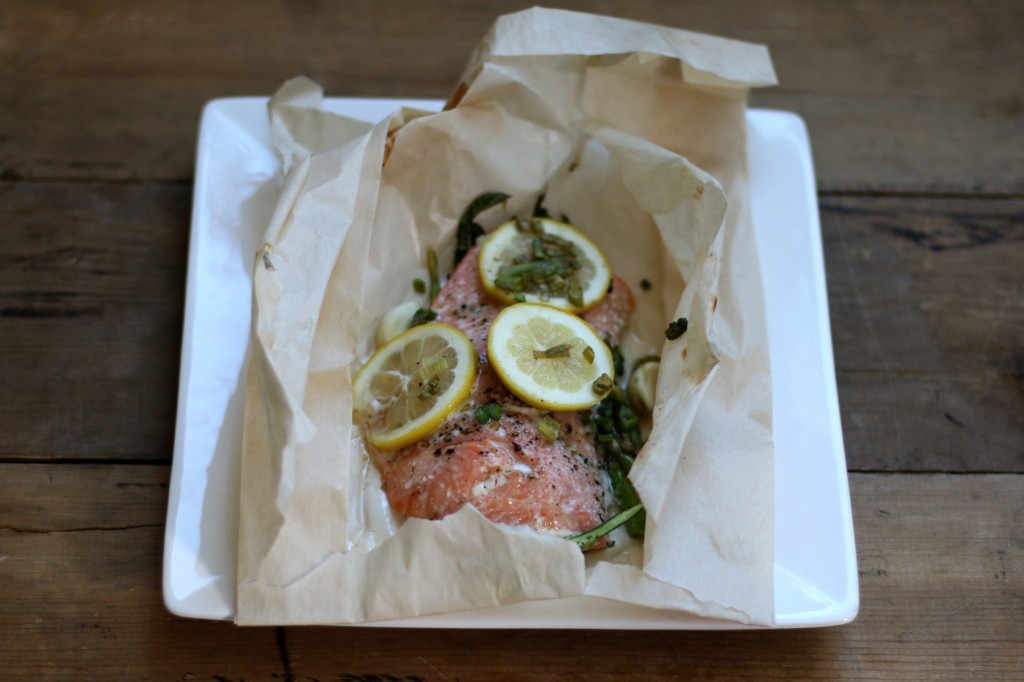 Enjoy!