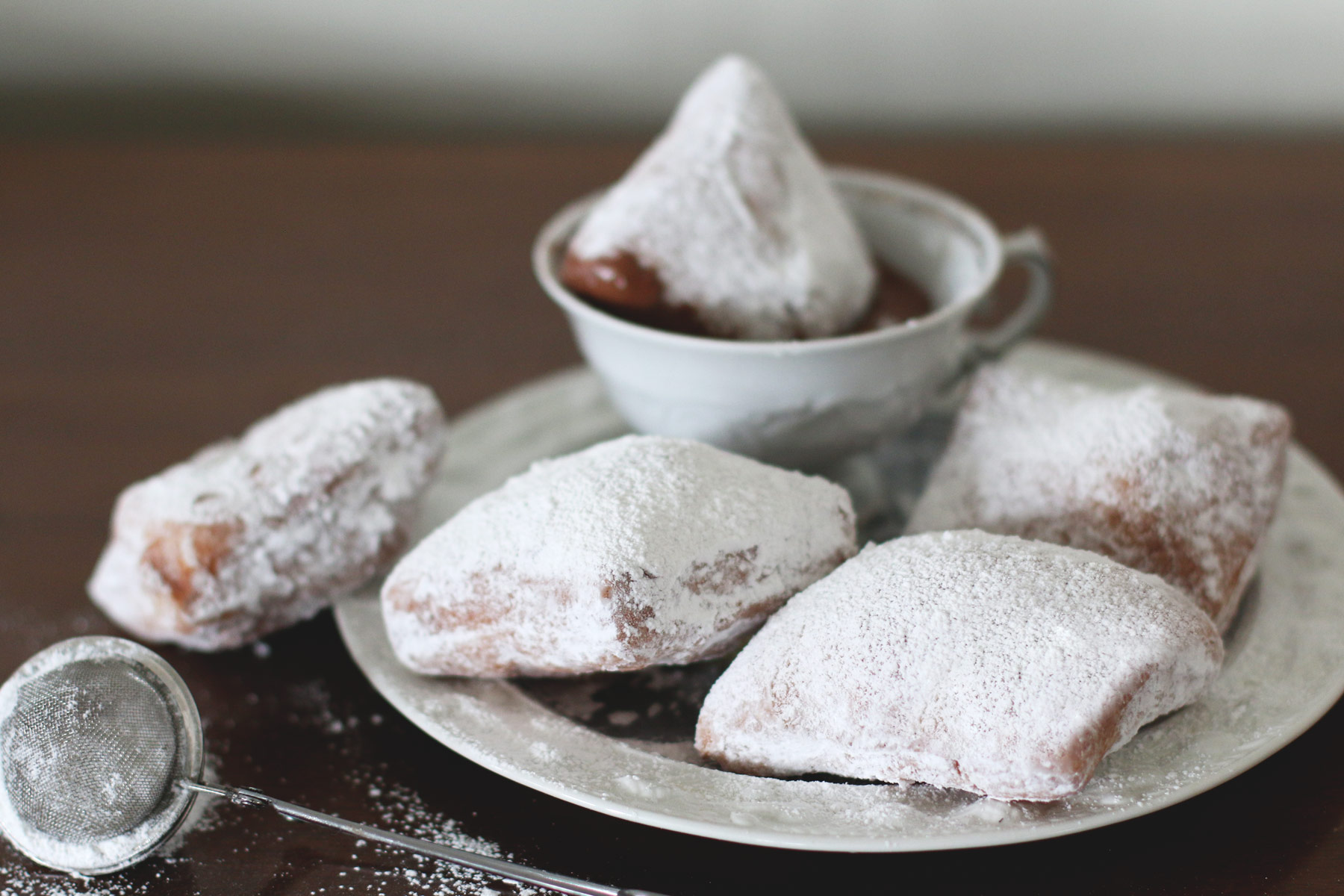 Bring a little Mardi Gras celebration to your life no matter where you live with these traditional beignets.
A beignets is a deep fried pastry made from choux pastry. They are a classic French treat and also a breakfast favorite in New Orleans.
What you'll need
1 cup water (8 fl oz)
1/2 cup unsalted butter (cut into pieces)
2 tablespoons granulated sugar
1 cup flour
4 large eggs
2-3 cups canola or vegetable oil
dash of salt
sprinkle of powder sugar
Makes about 2 dozen beignets
In a medium saucepan mix the water, butter, sugar, and salt. Place over medium/high heat and stir until butter is melted. Bring to a boil. Reduce to medium heat and mix in the flour quickly while stirring continuously. Continue to stir until the dough starts to pull away from the sides and forms a ball. This process takes about 1 minute.
Place the dough into a bowl and allow the dough to cool for 5 minutes. With an electric mixer or hand mixer, use a paddle attachment to mix in eggs one-at-a-time. Do not add another egg until the previous one has been completely mixed in. The batter will begin to look smooth and glossy.
Chill the batter for at least an hour, maximum overnight.
Heat a minimum of 2 inches of oil, using the oil of your choice, in a pan over medium/high heat. Make sure the oil has reached 350 degrees Fahrenheit. With a small scoop drop balls of dough into the oil. You can also use your hands to shape the dough into squares if your dough isn't too sticky. Fry each side for a couple minutes, or until each side is golden. You will know your beignet is ready when it begins to steam, this will take about 7-9 minutes.
Sprinkle with powder sugar and serve warm for an authentic New Orleans breakfast that'll be perfect for a Mardi Gras celebration.
For an ideal dipping sauce to complement your beignets, melt 1/2 cup of Belgian milk chocolate.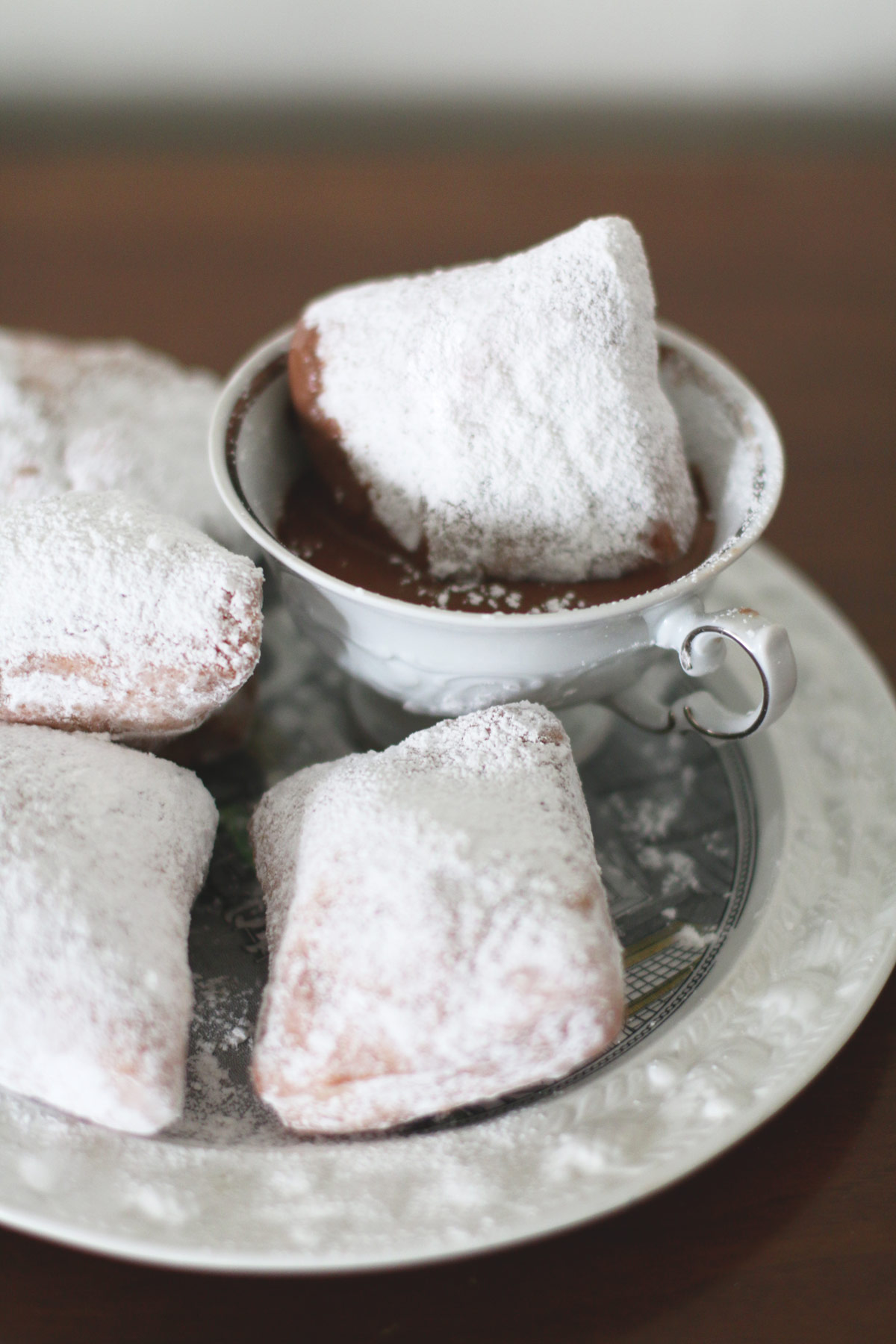 Enjoy!