Need an idea for a creative spring brunch or Easter lunch? Make a carrot crescent roll, stuffed with chicken or egg salad, and topped with your favorite herb! They are adorable, fun, and uniquely charming.
What you'll need
Store bought crescent roll dough sheets, or 1/2 this recipe, 
Cream horn molds, or form a cone out of tin foil
1/2 teaspoon food coloring of your choice (soft gel paste works best)
1/2 of our bread recipe makes for 16 carrots
Preheat oven to 355 degrees fahrenheit. Separate your bread dough into 16 balls, make sure they are all roughly the same size. Our Gygi plastic bowl scraper is the perfect tool to cut the dough into equal balls.
Roll each ball into a 12-inch strand.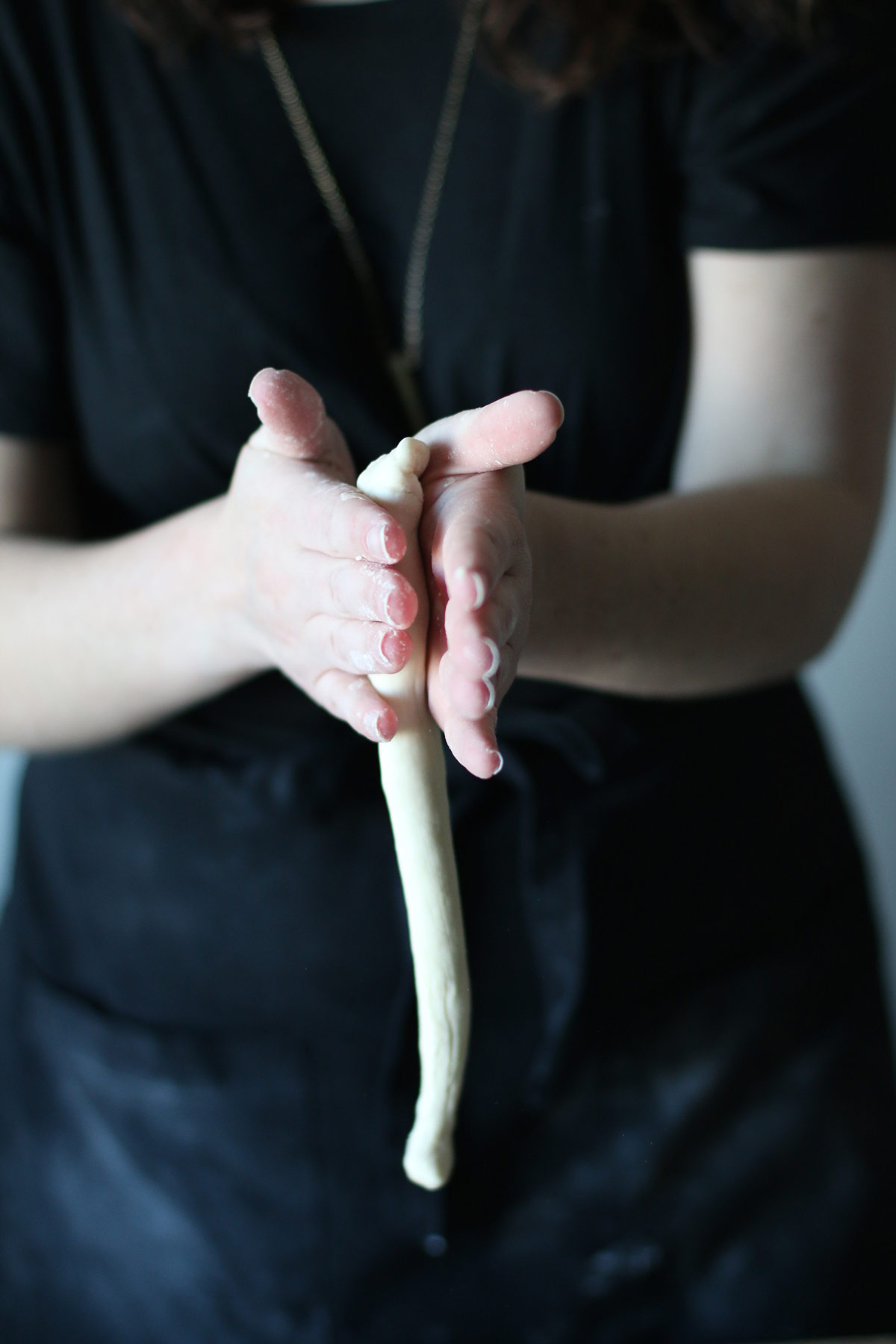 Start with the bottom of the horn mold and wrap the dough up the mold in a spiral motion.
Pour about a 1/2 teaspoon of the soft gel paste coloring into a small cup and add about a teaspoon or two of water to thin out the paste. Using a brush, paint the colors of your choice onto the carrot crescents.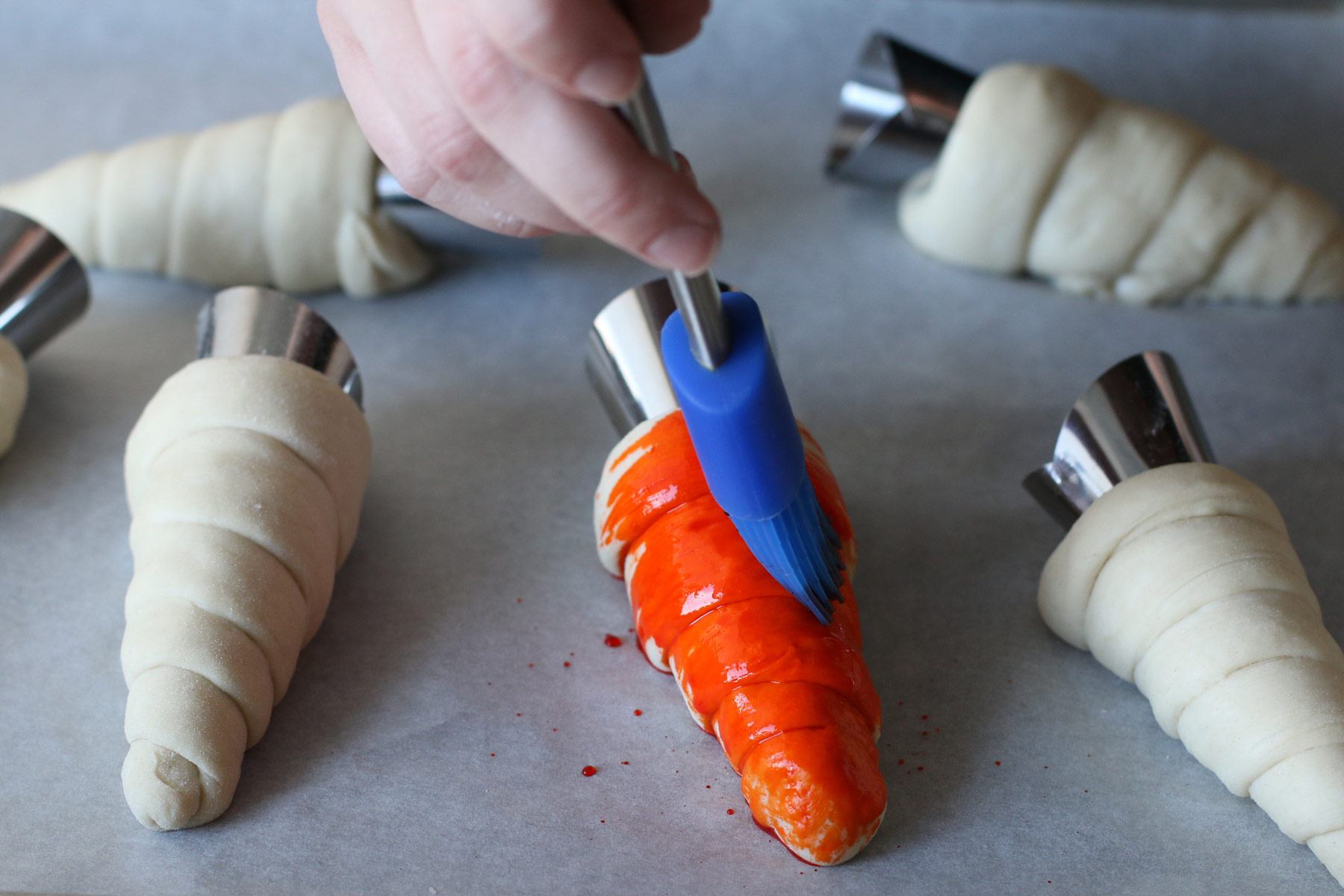 Bake for 17-20 minutes. Once the crescent rolls have cooled, gently remove the horn molds. Fill your carrot crescent rolls with either chicken or egg salad. Top with an herb of your choice.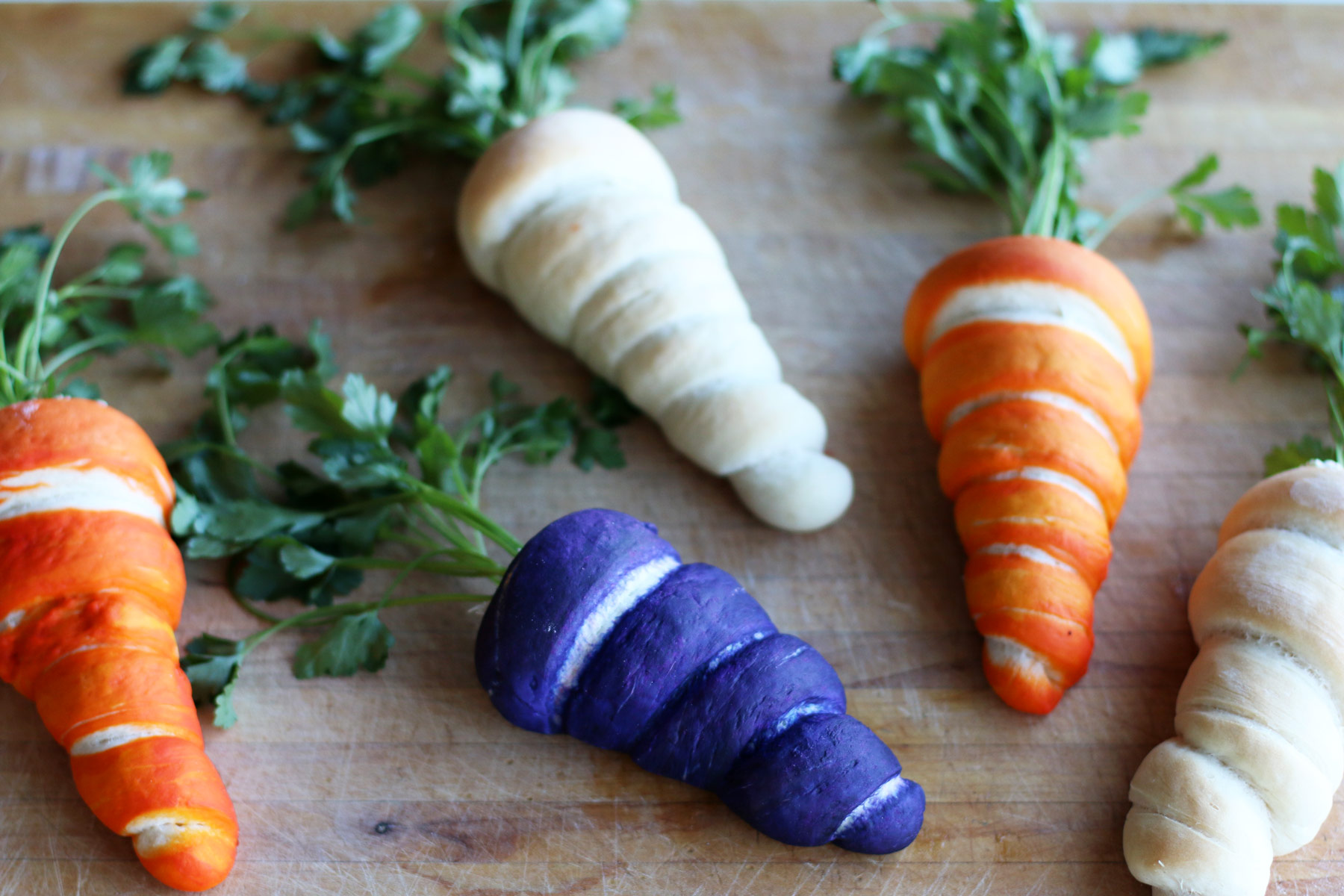 Show us your carrot crescent rolls, tag us @Orsongygi. Enjoy!