It's that time again – the fruit is ripe for the picking, the veggies are ready to harvest, and our stomachs are aching for some good old fashioned treats. We're kicking off the season by canning flavorful Strawberry Balsamic Jam.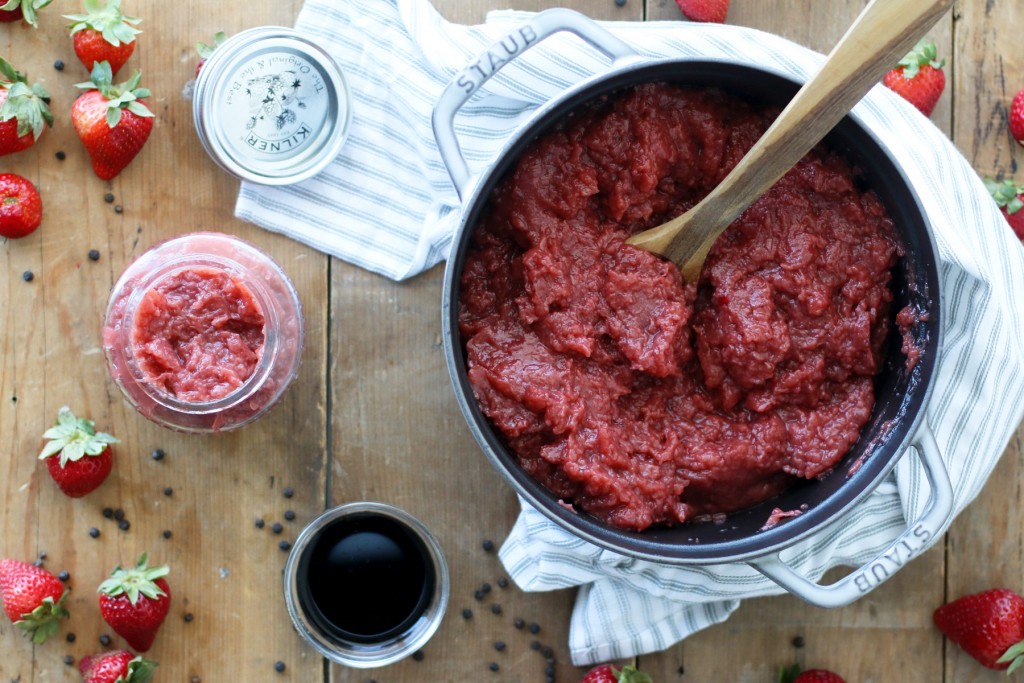 Every summer it is a tradition in our family to make jam. We usually stick with the traditional, mostly because I know my kids will always eat good ol' raspberry jam.  But over the past few years we have been experimenting with sugar alternatives and finding ways to use less sugar. While we were searching for the perfect jam, with the right amount of sweetness, yet still having the correct texture, we came across our favorite universal pectin. This not only has allowed us to control the amount of sweetness in our jam but also the thickness. This stuff is potent. When comparing it to other pectin's out there we have found we use a lot less (you can use the same amount but just be prepared for extra thick jam!). It uses are combination of calcium water and pectin powder to give you amazing results- it's also incredibly easy to adapt to your other recipes-so don't be afraid to try it instead!
Once we figured out ways to control sugar, we have been much more brave and ventured out to amazing flavor combinations. This is such a delicious jam. Its not too sweet, but the flavors from the balsamic and pepper mixed with the strawberry just screams summer. We hope you enjoy it as much as we do.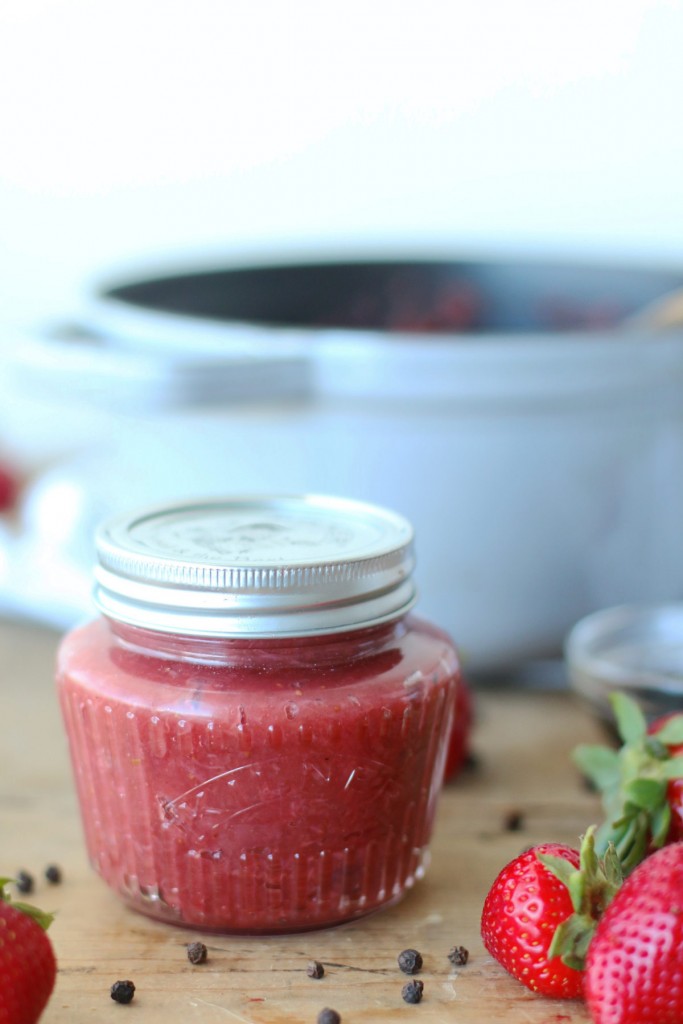 Products needed: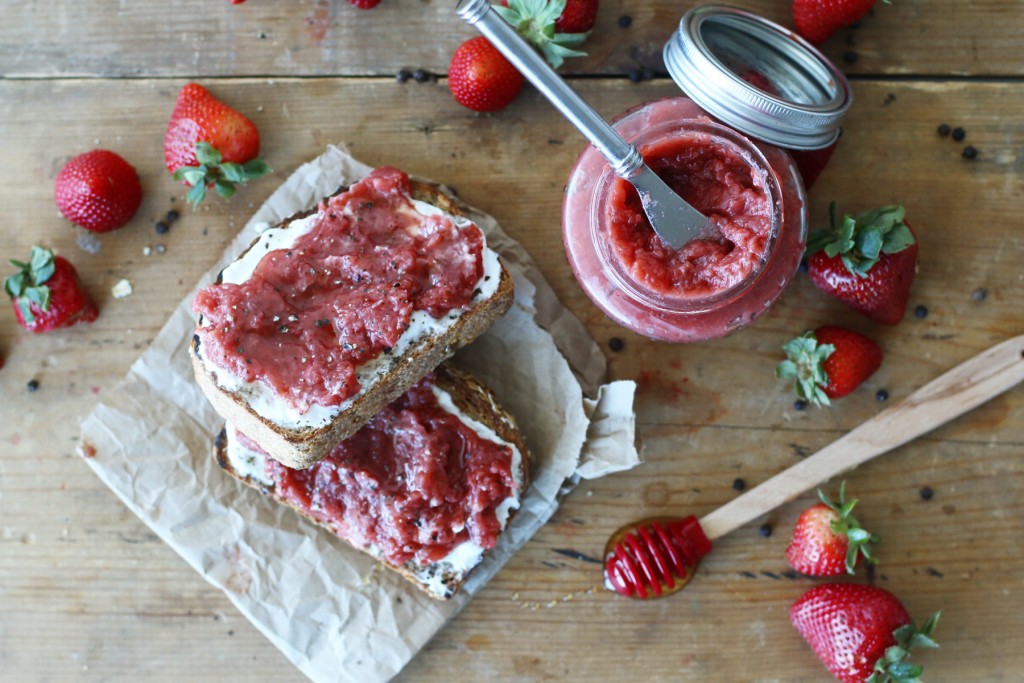 Ingredients
4 lbs (about 12 cups) washed, hulled, strawberries
1 cup unsweetened cranberry juice
2 tbsp lemon juice
1 pkg, Pomona's Universal Pectin
1/2 tsp olive oil
1 cup sugar, or 1 cup honey
1/3 cup balsamic vinegar
2 tsp freshly ground black pepper
1 tsp sea salt
Directions
Prepare canner, jars & lids. Get your calcium water ready. Keep in mind this recipe will only call for 2 tsp of calcium water, so only make enough for what you need. You can save the rest for your next jamming adventure.
In your large stock pot, mash your berries, one layer at a time. Found it best to use a potato masher, you can do in food processor just make sure to not get it too runny. Add in lemon and cranberry juice. Add in proper amount of calcium water from jar and stir well.
In separate bowl add sugar, or honey, Mix the proper amount of pectin powder into sugar. (For this recipe we used 3 tsp of pectin, this you can adjust to your desired thickness)
Bring fruit mixture to a full boil, adding in the olive oil (which will help keep the foaming minimal). Once you've reached the heavy boil that cannot be stirred down, add the pectin mixture, stirring vigorously 2 minutes to dissolve the pectin.
Add balsamic vinegar, pepper and salt. Return to a boil and boil hard, stirring constantly, for 1 minute.
Remove from heat and skim foam if necessary. Fill hot, sterilized jars to 1/4-inch headspace. Process in a boiling water bath for 10 minutes.
Yields about 7 cups.